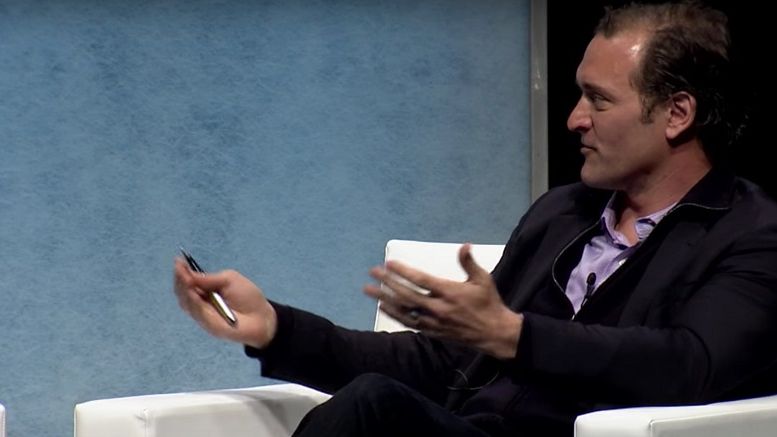 Pantera Partner Steve Waterhouse Exits Bitcoin Investment Firm
Pantera Capital partner and chief technology officer Steven Waterhouse has departed the bitcoin and blockchain-focused venture capital firm. Founded in 2013, Pantera is one of the ecosystem's largest VC firms, boasting a portfolio that includes some of its biggest success stories, including 21 Inc, Abra and Xapo. Waterhouse also served as a board advisor for bitcoin exchange Bitstamp and the now-defunct social tipping startup ChangeTip. A source close to the venture fund told CoinDesk that Waterhouse "wasn't a fit" for the firm given its current ambitions, but did not disclose....
---
Related News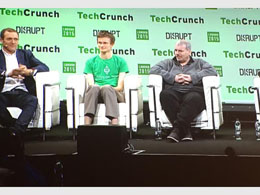 With blockchain technology enjoying buzzword status in mainstream finance and technology circles, it is hardly surprising that TechCrunch Disrupt London, held earlier this week, hosted a panel to discuss the potential of bitcoin and the blockchain. Led by TechCrunch editor and Freemit CEO John Biggs, the panel consisted of Ethereum founder Vitalik Buterin, Blockstream CEO Austin Hill and Steve Waterhouse, partner at the bitcoin investment firm and hedge fund Pantera Capital. The discussion, which touched upon various areas of debate, was first sparked by Biggs' questions about the....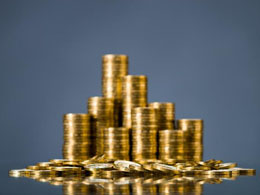 Investment firms Fortress Investment Group (FIG), Benchmark Capital and Ribbit Capital have teamed up with Pantera Capital to launch a bitcoin investment fund. The new fund will be known as Pantera Bitcoin Partners LLC and, as the name implies, it will be controlled by Pantera. Fortress, Ribbit Capital and Benchmark Capital will be minority equity partners. Fortress became the first Wall Street investment firm to enter the bitcoin space. Last year it was rumoured to be acquiring bitcoins and a regulatory filing published in February revealed it had set aside $20m for bitcoin investments in....
P. Bart Stephens // Linkedin. Bitcoiners are ready to change the world. Anybody who has met one of the Bitcoin prophets has heard the spiel about how the legacy banking system is no good and it is time to revolutionize the system. P. Bart Stephens, managing partner of Blockchain Capital, has a more modest revolution in mind - getting rid of the spam in his e-mail's inbox. People with public facing email addresses know it all too well. A litany of spam e-mails can bombard an inbox, from penis enlargement, breast enlargement, money left for you in foreign banks, FBI, Treasury Department spam....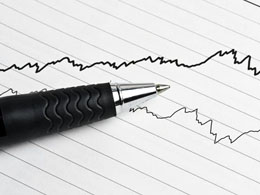 New York City-based Fortress Investment Group, a publicly traded company, is reportedly planning to launch a bitcoin investment fund. It's being reported that the investment vehicle may be an unlisted Exchange Traded Fund (ETF). It appears that there might be some association between Fortress's effort and that of San Francisco-based Pantera Capital. Pantera, which has as clients some Fortress executives, has filed with the Securities and Exchange Commission (SEC) an investment advisor entity called Pantera Bitcoin Advisors, LLC. The filing shows Pantera Capital as the owner of the LLC,....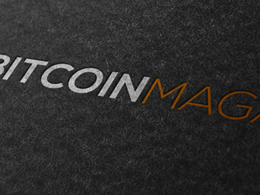 Inside Bitcoins, the leading international conference and expo exploring the business opportunities and threats posed by the growth of cryptocurrencies, debuts in London, 15-16 September, 2014. Taking place at the Grange St. Pauls Hotel, on the doorstep of the City of London, Inside Bitcoins already has attendees from over fifteen countries registered and is expected to be the largest virtual currency conference in Europe to date. Exhibitors and sponsors confirmed for the event so far include CEX. IO, Ghash. IO, Strevus, Airbitz, AMT, Bitmain, Black Arrow, CoinTerra, Jumio, meXBT,....
---
Quotes
The technology is not under threat at all, it is extraordinary, it is highly successful. Savvy people in Silicon Valley are seeing the future of the block chain as a way of dealing with many things and not just payments. Payments are just one application of block chain technology. Block chain is massively successful, it is widely adopted and it's being widely considered for all sorts of other applications beside payments.