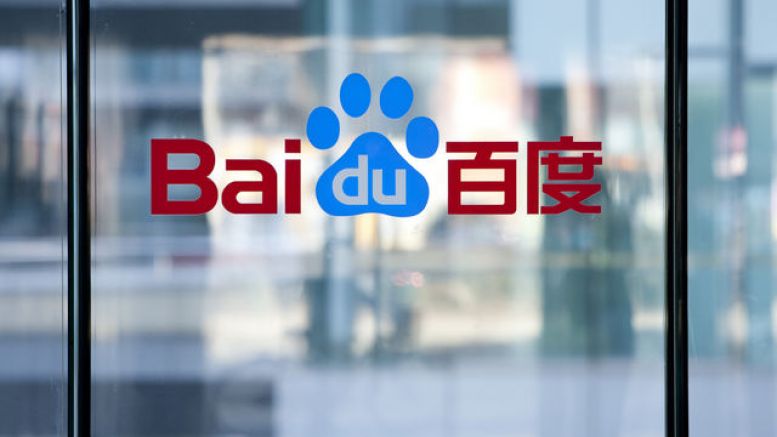 Baidu's Move to Ban Bitcoin Related Ads from Its Network Raises Speculations
The Chinese search engine giant and Google's rival, Baidu has suddenly decided to suspend all cryptocurrency related advertisements on its platform. Baidu, the Chinese search engine giant has enforced a blanket ban on all digital currency-related advertisements. This sudden move on Baidu's part has left many cryptocurrency businesses surprised. Baidu was among one of the first movers when it comes to Bitcoin payments. The company used to accept Bitcoin payments from its music service customers until the Chinese government issued an advisory warning against the use of Bitcoin to all....
---
Related News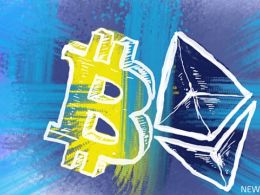 Is it possible that Ethereum will start facing issues with scaling and governance like bitcoin once it becomes big enough? Bitcoin block size and scaling issue can easily win the debate of the year award if there is anything of that sort. Now, the next best thing in the crypto industry is Ethereum. Ethereum is another crypto-platform for creating blockchain-based applications and smart contracts. Even though Ethereum was not originally designed to be a currency, it has become one due to an increase in its demand, causing its value to soar. Compared to Bitcoin, Ethereum is still in its....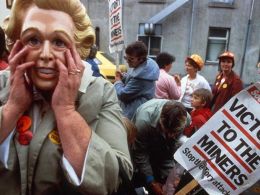 The closed-door meeting between Bitcoin Core developers and miners has affected the prices. With no information about the progress, price continues to fall. Bitcoin price has been exhibiting a downward trend from the past few days. The fall in Bitcoin price is attributed to uncertainties regarding the outcome of the meeting between Bitcoin Core developer group and miners. With the miners and developers continuing their meeting behind closed doors to discuss the future of Bitcoin, the digital currency community is left speculating about the future of Bitcoin. The Bitcoin network is in....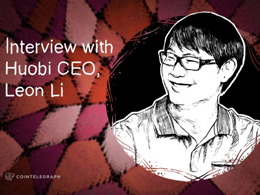 Leon Li is the CEO and founder of Huobi ("Fire Currency" in Mandarin), one of the largest Bitcoin exchanges in the world. At the start of 2014, the previously unheard of exchange outside of China became the largest trading venue by volume in the digital currency, creating rumors and speculations of fraud. "Having large volumes is related to our no-exchange fee strategy," said Li in an interview with forexmagnates. Thus, it is largely speculated that the no trading fee policy resulted in the influx of micro-transactions, bot trading etc. raising trading volume. With Huobi making some big....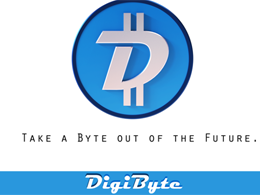 Emerging altcoin and payment network DigiByte (DGB) managed to secure a $250,000 investment to fund their upcoming global operations, announced Jared Tate - the coin's founder and creator. "The DigiByte Team is pleased to announce the opening of two new companies and offices representing their full suite of products & services: DigiPay LLC of Santa Monica, California and DigiTrade International Limited of Hong Kong." Tate wrote on DigiByte's official blog. "With a private investment made for USD $250,000, the DigiByte Team now has the financial backing to build software and services around....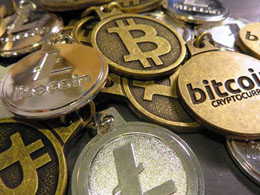 From the VVN facebook page. TheLitecoin community has raised over 120 Litecoins for the Gò Vấp Orphanage in Vietnam. That's about $1500 USD! The goal of 100 LTC was met on February 25 when Charlie 'Coblee" Lee donated 50 LTC. Here's their charity project video. The Vietnam Volunteer Network will assist in transferring the funds to Gò Vấp. They work to raise funds and support the Gò Vấp Orphanage, helping to support orphans, many with Agent Orange related illnesses including hydrocephalus, malformations, and physical & mental disabilities, as well as children injured by landmines. Gò Vấp is....
---
Quotes
It [Bitcoin] can only go UP UP UP!