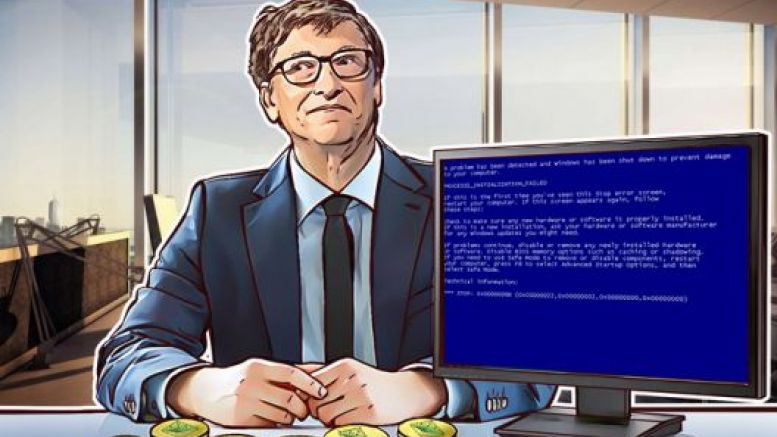 Microsoft Supports Ethereum Classic, Hosts Meetup with Charles Hoskinson
Microsoft, an American multinational technology corporation, recently hosted an Ethereum Classic meetup joined by original Ethereum founder Charles Hoskinson in its London headquarters. Hoskinson, who left the Ethereum foundation in 2014 before the pre-sale of ETH began, was pushed out of the organization after solidifying his stance on establishing the foundation as a non-profit entity. The Ethereum foundation however, decided to accept venture capital investment and pursue the path of a full profit company. "Concisely, we had a philosophical fight about whether to take VC money or not....
---
Related News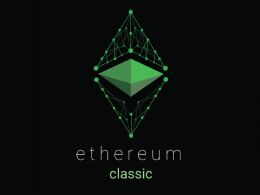 Since Ethereum decided to hard fork because of the DAO incident, the network has been in limbo, the community finding itself the center of continuous controversy. The fork caused a split in the blockchain, creating a new cryptocurrency called Ethereum Classic — in turn spawning opposing community factions. Recently, Microsoft executives have met with early Ethereum founder Charles Hoskinson to discuss the merits of the Classic new network, sure to be a slap in the face for the "new" Ethereum. Microsoft Discusses ETC With Charles Hoskinson. While many people have....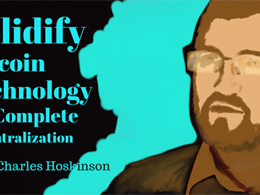 In the latest episode of "fireside chat" with Paul Buitink, which was co-hosted by Tim Pastoor, co-founder of Identifi, and Jop Hartog, co-founder of www.blocktrail.com, Charles Hoskinson, founder of The Bitcoin Project, and former Ethereum CEO, discussed at length about Bitcoin and how to decentralize everything, among other topics. Charles dubbed the recent trend of bankers and ex-bankers, some even from JP Morgan, entering the Bitcoin space as positive. He also said that the reason for their transition could be that they want to be the first in line when the Bitcoin startups are being....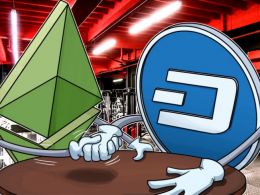 On Saturday, Cointelegraph wrote on why Dash dislodged Ethereum Classic from sixth place on CoinMarketCap. The Boulder, Colorado-based Charles Hoskinson of Ethereum Classic thinks it's premature to make the conclusion Dash has won and ETC has lost. Hoskinson says: "Markets are volatile and a single day of trading could produce the opposite reaction. It's more important to focus on the community, the roadmap, and the resources that are behind the cryptocurrency." Besides, he stated that as well as its core technology, ETC is significantly more advanced in design than Dash because....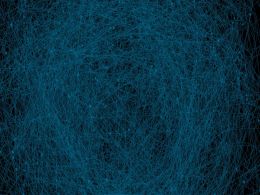 What is "cryptocurrency 3.0?" According to developer and cryptocurrency enthusiast Charles Hoskinson, it's the stage reached after both "decentralized currency" and "smart contract" applications are achieved — the point at which governance and self-funding are addressed. But is that really the best order in which to achieve 3.0 status? Should governance and blockchain funding really come last? At a Coinscrum event, Hoskinson recently described that 3.0 crypto features the ability to identify stakeholders, thereby more closely eliminating....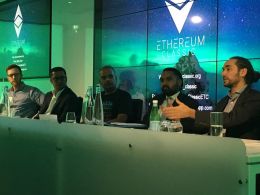 Ethereum's original blockchain just won't die. The result of a hard fork of the ethereum network in July, the blockchain has not only survived, but it's evolving into a competing version of the decentralized application platform. Now, supporters of the platform are beginning to mobilize. As part of this drive, supporters of ethereum classic held their first formal meetup in London this week in what some supporters see as a launching pad for the newly created community. Overall, the meetup sought to provide an overview of the project's goals, and the financial and legal....
---
Quotes
Gold is a great way to preserve wealth, but it is hard to move around. You do need some kind of alternative and Bitcoin fits the bill. I'm not surprised to see that happening.