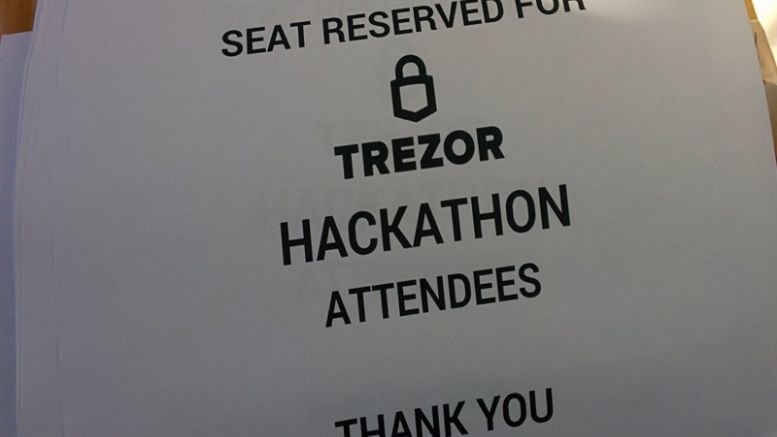 SatoshiLabs Shows Off Trezor 2 Prototype
SatoshiLabs is currently holding its "Trezor 2" Hackathon at Paralelní Polis in Prague. As a bonus, the company also unveiled the prototype of its next generation bitcoin hardware device. The Trezor 2 Hackathon. Hackers and developers are gathering in the Czech Republic for the Trezor 2 Hackathon. Trezor says day one will feature the first public presentation of the Trezor 2, with well-known industry members also presenting. At the event, innovators such as Jochen Hoenicke, Marek Palatinus, Pavol Rusnak, and Andreas Antonopoulos are providing guidance and mentorship. SatoshiLabs said the....
---
Related News
Recently Bitcoin.com reported on SatoshiLabs showing off its Trezor 2 prototype before the Paralelní Polis event in Prague. The company has now revealed more information concerning the Trezor 2 and its new security application suite — Trezor Core. SatoshiLabs Reveals More Information About Trezor 2. SatoshiLabs has been a Bitcoin industry forerunner for quite some time. It launched the first hardware wallet, Trezor 1, setting the bar for security techniques. SatoshiLabs wants to take all the great services of Trezor 1 and introduce its second device with those....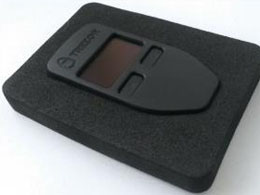 Hardware wallet manufacturer SatoshiLabs says it is "on track" to start shipping the first Trezor 'Classic' wallets to customers by the end of July. Initially, the company will fulfil early pre-orders, it adds, but, as soon as there is sufficient stock, SatoshiLabs will open its e-shop for regular sales. Hardware wallets are dedicated devices aimed to more securely store bitcoins. Their advantage stems from the fact that, since they don't connect to the Internet, they offer greatly reduced exposure to potential hackers or malware. The Trezor Classics' new plastic case. Production delays.....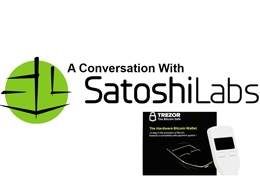 Hardware wallets became a reality in 2014 — most notably by the popular and well-reviewed Trezor. Developed by Prague-based SatoshiLabs, the device stores private keys and uses a USB connection for outgoing transactions. The device gives a seed to the owner with 12-24 words for recovery purposes, and also offers a pin to access funds. The Trezor can be used in any environment, including with malware, and still keep your bitcoins safe. Sinceits inception, the Trezor has had rave reviews, seemingly one of the most trusted hardware wallets so far. Trezor has recently reached a milestone,....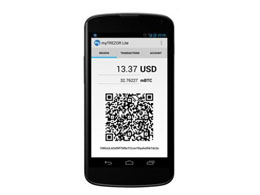 The folks over at SatoshiLabs are doing some pretty neat things. Their popular TREZOR bitcoin hardware wallet was delayed somewhat significantly, but things now appear to be on track. And part of being on track means introducing new products. Enter myTREZOR Lite. SatoshiLabs published a short blog post on this new app for Android devices this week. So what does it do? In short, the application will allow users to accept bitcoin payments on their Android devices without the need for carrying around one's TREZOR wallet. The application will generate a new bitcoin address for each....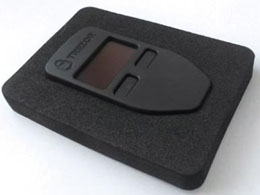 There's been a decent amount of buzz surrounding the TREZOR hardware wallet, but very little excitement as to how long they've taken to be released (we're still waiting), but Satoshi Labs released an update on the highly-anticipated devices last week, and they say things are "on track" with the Classic version of the wallet. SatoshiLabs writes in their blog: One of the first plastic cases for TREZOR Classics has been presented to us during our visit of the production facility today. We're glad to confirm that our new producer is in line with our ETA announced in previous update. In that....
---
Quotes
The potential is great for people in the informal economy to exploit the blockchain's middleman-free way to exchange assets and information and its irrefutable public record that's free from the control of any one central institution.