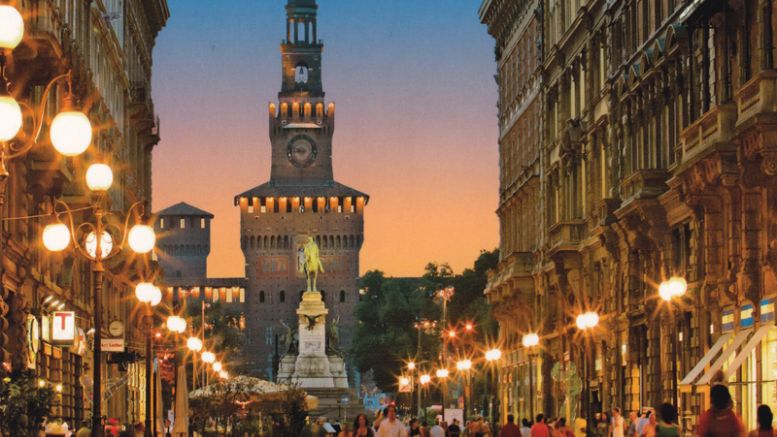 Scaling Bitcoin Milan: A Recap of the Conference's Scalability Discussions
Scaling Bitcoin 2016, "Retarget," was held this past weekend on October 8-9 for the engineering and academic community. The event, created in 2015, offers the development community a place where they can discuss how to safely scale and decentralize the Bitcoin protocol. In order to aid the consensus process, Scaling Bitcoin has been held in Montreal, Hong Kong and now Milan, Italy. The conference enables workshops and keynote speeches concerning technical criteria, proposals, and evaluate the information with an academic discipline. Attendees consisted of academic researchers, engineers,....
---
Related News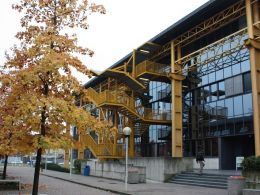 The lineup for the third edition of the bitcoin developer conference Scaling Bitcoin is now available. Released today, the lineup features a heavy emphasis on talks devoted to scaling, or proposed improvements that would boost the transaction capacity of the bitcoin protocol. Planned talks include "Sidechain Scaling" by Bloq's Paul Sztorc and "Progress on Scaling via Client-Side Validation" by developer Peter Todd. The event is scheduled to be held from 8th to 9th October in Milan, Italy, at Politecnico di Milano. The full program is divided into six sections including....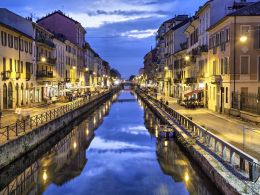 The Scaling Bitcoin workshop is coming to Milan from October 8-9. Hosted in the Politecnico di Milano Piazza Leonardo da Vinci in Milano, Italy, the workshop will showcase technical proposals for Bitcoin scalability solutions. On Saturday afternoon, Bitcoin investor Roger Ver and associates will host a "free speech party" for attendees — covering topics not approved by the official conference. How Bitcoin Can Grow. The workshop's website says attendees will see presentations on various topics dealing with Bitcoin scalability. The website provides....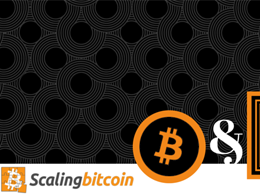 The Scaling Bitcoin workshop held in Montreal, Canada from September 12-13 aimed to discuss several issues currently affecting the industry. One of the biggest topics on the table was that of the block size limit, which could be addressed through scalability. Among the presentations made during the bitcoin conference was on the scalability of non-currency applications, discussed by Harry Kalodner of Princeton's Security and Privacy Research Group and assistant professor of computer science at Princeton Arvind Narayanan. Scaling Solutions for Bitcoin. As it is, the bitcoin network has been....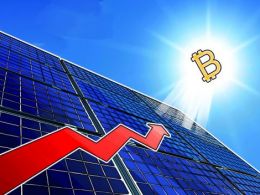 On October 6, Bitcoin.com mining pool officially mined its 10th block after securing nearly 1% of global hashrate. Its founder Roger Ver noted that Bitcoin.com has been paying its miners around 6% more than other major pools. The emergence of the Bitcoin.com mining pool and its 1% global hashrate holds more significance than others may imagine, considering their stance on the Bitcoin block size debate. Importance of Bitcoin.com's Rising Hahsrate. Bitcoin Unlimited, a project designed to hard fork the Bitcoin network for scalability, allows miners and node operators to decide....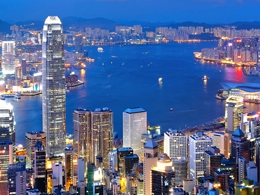 December 5-6, 2015 —The second Scaling Bitcoin workshop took place in Hong Kong for two days with many industry leaders and core developers within the Bitcoin space. Most of the discussions revolved around the consensus of the Bitcoin block size debate. Innovators and developers such as Jeff Garzik, Peter Todd, Adam Back and Pieter Wuille gave insight to the crowd with a range of topics. One interesting part of the event was the mining panel that featured seven of the top contenders within the mining industry. Beginning on day one of Scaling Bitcoin, Adam Back from Blockstream spoke to the....
---
Quotes
There may be as many reasons to support Bitcoin as there are Bitcoin supporters. But we believe Bitcoin holds out a number of powerfully beneficial social and economic outcomes, including global financial inclusion, enhanced personal liberty and dignity, improved financial privacy, and a stable money supply for people in countries where monetary instability may threaten prosperity and even peace.