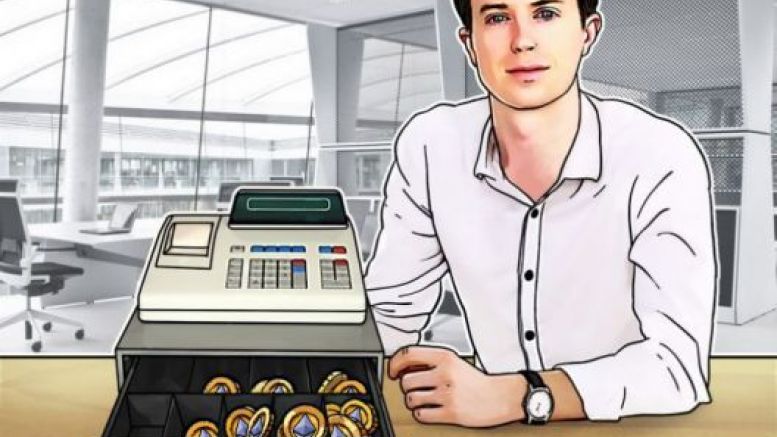 Ethereum (ETH and ETC) Price Trends (Week of November 7th)
The upward movement of Ethereum's price can be a correction. The graph is approaching a key technical, where volatility is highly likely to increase. ETH/USD. Low volatility, together with a decline in volume, indicates the fact that Ethereum's price is currently in an area which isn't really profitable for both bulls and bears. With regards to the movement of the past two weeks, the ETHUSD price is still too low to sell and too high to buy for short-term traders. However, the full-scale rebound towards the $14.5 - $9.5 downward trend is not over yet. In order to form a movement of a....
---
Related News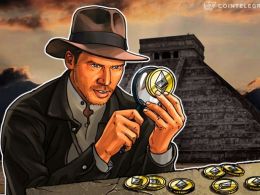 Ethereum's price has formed a flat. It may provoke a short-term trend when it leaves the corridor. Which direction will Ethereum choose? The downward trend on Ethereum's market is not broken yet. The price is moving within a flat, preparing for another dash. One of the boundaries of that flat will be a starting point for the short-term trend. Because the trend is heading downward and there was no turn, $8.4, which is the top limit of the flat, will also be the peak of a rebound. If the downward trend is to continue, there will be a bounce off that point, but if the....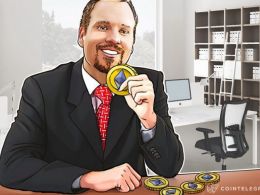 Ethereum is forming a short-term flat. The situation is heating up. Powerful impulses usually follow after long flats such as the current one. The advantage is with the bulls. So far, this movement seems to be a correction toward the upward trend. Ethereum's price has rebounded off the level of large volumes, around $9. That mark will be the peak of a rebound toward the upward trend, where a change of trends could happen. If the bears win the advantage, Ethereum's price is going to fortify at the level of $9 and form a turn. In that case, there will be a good chance for....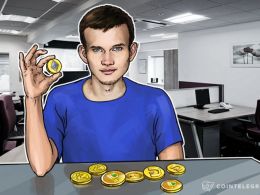 The past week waas a week of altcoin trends. Will the current trends continue, or are they going to turn about? ETH/USD. Ethereum has reached the minimal target of the medium-term correction. Trading on that level can provoke a continued fall of Ethereum's price. Ethereum's price is at a key level, where the downward movement can be disrupted. In case of a rebound from $12.2 followed by a return to $11, Ethereum has a chance to continue its downward trend. For an extra confimation, Ethereum's price has to stop at the level of $11, which will display the lack of....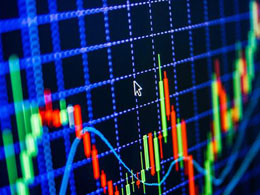 Darkcoin-the famed anonymity-centric altcoin-has encountered bumps in the road as it seeks to bring untraceable transactions to the cryptocurrency community. However, recently the Darkcoin price has risen significantly. CCN examines this altcoin price movement. Also Read: Darkcoin Price Returns to Mean After September Price Bubble. The Darkcoin Price Rises. Darkcoin investors have experienced a pleasant week. On November 2, the coin's price was 513,485 satoshis. The Darkcoin price hovered around that mark until November 6, when it jumped 50,000 satoshis to 566,808. The Darkcoin price....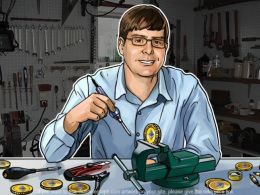 Ethereum's price is now really close to the top resistance line. A fortification and a turn at that level can provoke a short-term upward trend. Will a medium-term upward trend begin now? Not only a short-term, but also a medium-term trend can begin at the level of $10. When two different levels of trends align, it usually signals a powerful upcoming movement. But before that movement happens, Ethereum's price has to fortify at that level and form a turn. Otherwise, there will be a rebound towards the bottom limit of the flat - $8.5. The structure of Ethereum's....
---
Quotes
Well, Bitcoin is exciting because it shows how cheap it can be. Bitcoin is better than currency in that you don't have to be physically in the same place and of course for large transactions currency can get pretty inconvenient.