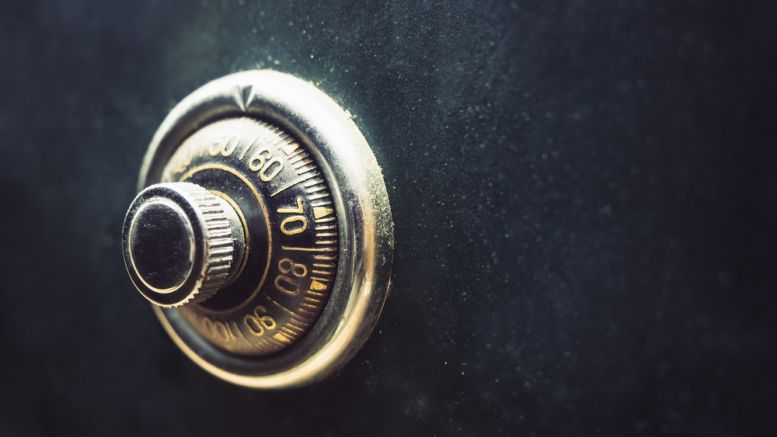 This is the Definitive Crypto Hardware Bitcoin Wallet
TREZOR is one of the best-respected Bitcoin hardware wallets in the industry. With years of research and development on their side, CEO Alena Vranova working with her team SatoshiLabs is developing TREZOR 2, which the startup says will bring new hardware features to make use easier and more comfortable by introducing a bigger display and an entirely new software stack. "It becomes super easy to develop any TREZOR security applications or to integrate them into the current systems," Vranova told Hacked. "The knowledge of Python or JavaScript will be enough for people to code with / for....
---
Related News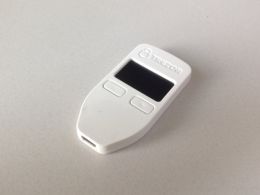 Trezor, the well-known Bitcoin hardware wallet may soon include Ethereum support, allowing people to store ether on their devices. Trezor, the hardware Bitcoin wallet from SatoshiLabs will soon allow users to store ether in it as well. The latest news snippet is making rounds on the internet communities. The claims about Trezor extending support to ether is also backed by the respective source code for the hardware wallet which is available on the device's GitHub repository. Ethereum is probably the next best thing that ever happened to the cryptocurrency industry. As the demand....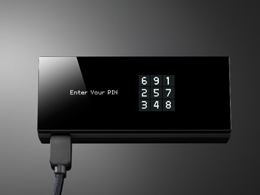 Hardware Bitcoin wallets are the next evolutionary step on the way of keeping BTC in safe and secure location. Considering most hardware wallets are pocket-sized, they have become increasingly convenient to carry around, and require no internet connection to use properly. One of the world's leading hardware Bitcoin wallet manufacturers, Trezor, has gained the lion's share of the market. But there is a new Trezor spinoff that will attempt to take that crown. It has to be said, Satoshilabs, the company behind popular hardware Bitcoin wallet Trezor, has created a fine piece of software. As a....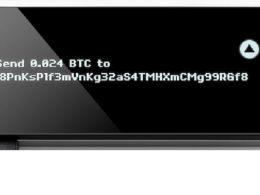 KeepKey, the cryptocurrency hardware wallet company has partnered with ShapeShift to allow crypto-crypto trade on its devices. KeepKey, the hardware cryptocurrency wallet provider has announced the integration of ShapeShift. This integration will enable the company's hardware wallet users to swap their digital currency assets from within the device itself. The partnership announcement between KeepKey and ShapeShift makes it the first ever hardware wallet provider to integrate the latter's crypto-crypto exchange service. Currently, the service allows wallet users to....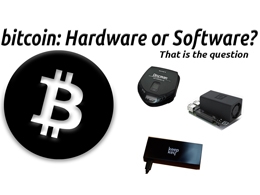 Two pieces of hardware came out for the Bitcoin ecosystem that have caught the attention of many eyes. When walking into a cryptocurrency forum or news feed, you can't step into these arenas without seeing a thread or ten about 21INC's Bitcoin computer. Or just recently, KeepKey released a off shoot of the "Trezor-style" hardware wallet for $240 USD. The question remains, are these devices fitting for the young bitcoin environment at hand, and at what price? It always boils down to the age-old question: "Hardware or Software?" With hardware, you can hold it, plug it in, and without certain....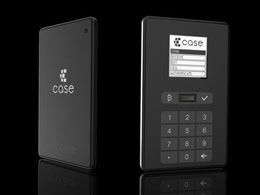 CryptoLabs, a new Bitcoin technology development startup, launched a hardware Bitcoin wallet that allows users to store buy, send, sell and receive the digital currency, TechCrunch reports. CryptoLabs founder Melanie Shapiro the pursuit of security has created complexity and led to an extremely cumbersome experience, destroying any incentive for the average user to adopt Bitcoin. She adds: "Security and ease-of-use are a huge problem in the bitcoin space. We are the most secure option because we're a piece of dedicated hardware. We use multi-sig authentication. There are three keys and....
---
Quotes
Technical answer in bitcoin is that bitcoin is a remarkable cryptography achievements.