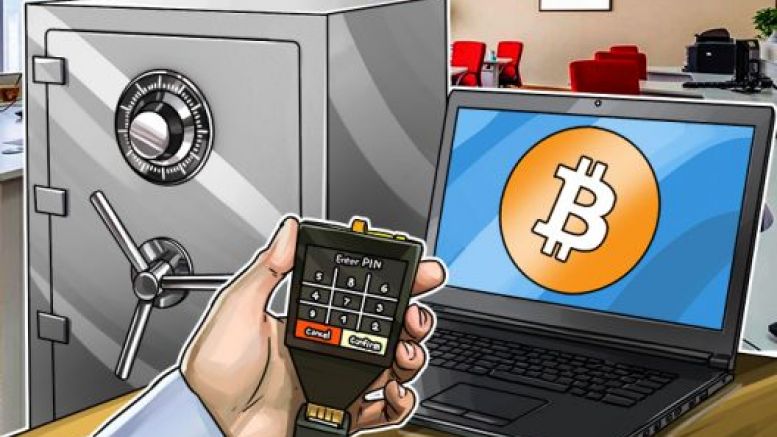 Trezor's New Hardware Wallet Looks For a Colorful Take on Bitcoin Security
When you are a member of the ever-growing Bitcoin community, Bitcoin security is always a high priority, especially when it comes to protecting personal data from governments and others. Through no fault of their own, the Coinbase fiasco dealing with the IRS is another example of Bitcoin users constantly under siege. Maybe using large centralized websites for Bitcoin is not the way to go to secure your decentralized currency? Trezor, the original hardware wallet for the Bitcoin community, is redesigning their popular Trezor, and we have some information on what they have in store for 2017.....
---
Related News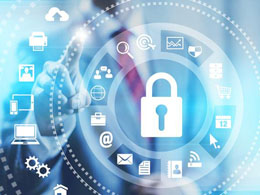 Gem partners with Thales e-Security. Bitcoin startup Gem, that provides a scalable API for bitcoin developers, has revealed to CCN a security enhancement that may be significant for the future of Bitcoin security. The company announced the inclusion of Custom Hardware Security Modules produced by Thales e-Security, as part of their standard multi-sig bitcoin wallet. Multi-sig wallets have become the standard for Bitcoin wallet security. A multi-sig wallet is associated with several private keys, making it more secure. Gem's inclusion of the Hardware Security Modules or HSMs, is bound to....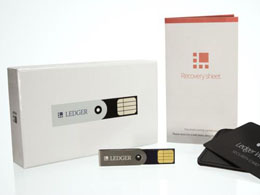 One of the challenges of storing bitcoin securely is finding the appropriate tradeoff between security and convenience. On one end of the spectrum, hosted online wallets make it super simple to store your bitcoin online and access them from any computer by logging in with a username and password. However, this means that your account can be compromised easily by an attacker who learns your email and password. This also means that you must trust your hosted wallet provider to offer appropriate security measures. On the high-security end of the spectrum, paper wallets allow you to store....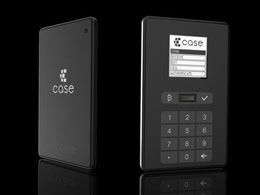 CryptoLabs, a new Bitcoin technology development startup, launched a hardware Bitcoin wallet that allows users to store buy, send, sell and receive the digital currency, TechCrunch reports. CryptoLabs founder Melanie Shapiro the pursuit of security has created complexity and led to an extremely cumbersome experience, destroying any incentive for the average user to adopt Bitcoin. She adds: "Security and ease-of-use are a huge problem in the bitcoin space. We are the most secure option because we're a piece of dedicated hardware. We use multi-sig authentication. There are three keys and....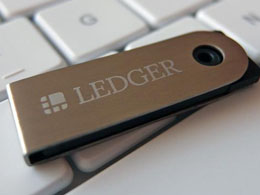 Name: Ledger Wallet Nano. What it is: A USB bitcoin wallet with smartcard security in a very compact package. Who's behind it: Three French startups: BTChip, Chronocoin and La Maison du Bitcoin. Cost: €29.90. Date launched: December 2014. Summary: The Ledger Wallet Nano is a relatively affordable bitcoin hardware wallet with a few clever tricks up its sleeve. It also looks good and the company promises to make it even better with a companion mobile app set to launch in 2015. CoinDesk rating: 4/5. Where to buy: Direct from Ledger or Overstock.com. The basics. Security. Using the device.....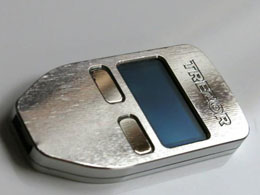 An early version of the TREZOR hardware wallet. After months of delays and a price controversy, it seems that TREZOR is finally ready to ship their much-anticipated hardware wallets. The company behind the product released a statement on their website today claiming that shipments of the TREZOR Metallic will be made by the end of January, while the TREZOR Classic will ship a few weeks later. The early supporters of the TREZOR hardware wallet will be happy to hear the good news, and they will be rewarded for that early support with a limited-edition version of the new wallet. This is the....
---
Quotes
The Bitcoin industry has been rife with scams and thefts, so it's hard to believe that the currency will be able to sustain itself over the long term. Even though there are some who claim Bitcoins are the currency of the future, I just don't see it. It has also been linked to drug trafficking and illegal gambling. I see it as a fad and nothing more, and as more people lose real money because of the legal issues surrounding Bitcoin, I eventually see it fading from existence.