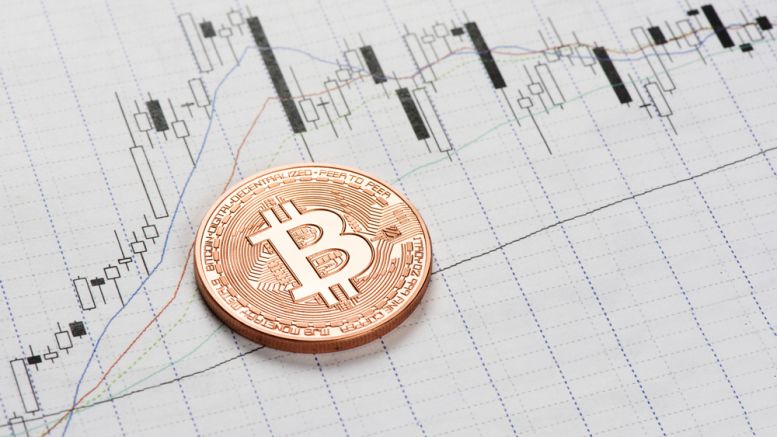 Bitcoin Manages to Evade the Crypto Market Crash
Bitcoin managed to escape much of the downward drift that has afflicted most cryptocurrencies today. In the most recent 24-hour period, bitcoin's price fell 2.82 percentage points to $2,367, according to coinmarketcap.com. Only 10th ranked BitConnect, with $387.854 in market capitalization, fared better than bitcoin in the 24-hour period, only dropping 0.57 points. Ethereum, by contrast, lost 10.2 points and continues its downward trend. Ripple, the number three cryptocurrency, lost 14.3 points. Bitcoin Extends Market Dominance. Bitcoin, with a market cap of $38.829 billion, extended its....
---
Related News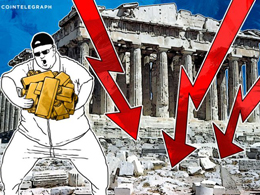 In a tweet on June 20, the 41-year-old Internet entrepreneur Kim Dotcom advised his followers to invest in either Bitcoin or gold, claiming that values will rise once Greece prompts the global market to crash again. Dotcom is not stranger to controversy. He is best known for his now closed file storage and viewing service Megaupload. Formerly known as Kim Schmitz, he recently won a court decision preventing the U.S. government from seizing his property. Dotcom has been advocating on social media for the use of digital currency for quite some time now. As with most of his tweets, this one....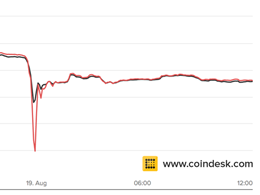 Comment added from Zane Tackett, BitFinex's director of community and product development. Bitcoin's price fell 14% in a period of just 30 minutes following a 'flash crash' on exchange Bitfinex yesterday night. The CoinDesk Bitcoin Price Index had been holding steady between $250 and $255, but dropped to a low of $214.36 just before midnight (UTC). In the same period, the Bitfinex price sunk 29% to $179.35. Bitfinex, which claims to be the most liquid exchange in the world, told CoinDesk the 'flash crash' was triggered when several leveraged positions were forcibly closed in close....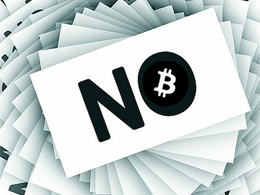 The Bitcoin price (BTC/USD) today fell below $200 on multiple exchanges, bringing the January's low within close grips. The new fall, as speculated by many online reports and discussions, was caused by the unexpected halt in BitFinex's order books. The Hong Kong digital currency exchange, which experienced a flash crash just last week, had paused its trading services for over seven hours. The decision ultimately rippled a panic sell throughout the Bitcoin market, which resulted in a 5-7% fallout in BTC/USD pair. Nevertheless, the Bitcoin market was already surrounded with a-too-many....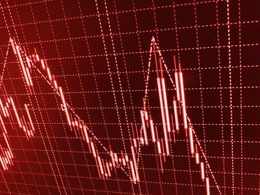 Litecoin just shed nearly 40% of its value in a matter of minutes. It's understandable, seeing as Litecoin gained more than 200% in a matter of days. "The original altcoin" is also experiencing tremendous turnover, overtaking bitcoin in 24h trading volume (USD) for a time this morning. While the currency seems to have stabilized around $6.50/LTC, volatility is still very high and it make take some time for the market correction to play out. Litecoin in free-fall. Bitcoin has not experienced any action that appears to coincide with the Litecoin crash. It seems the crash is isolated to....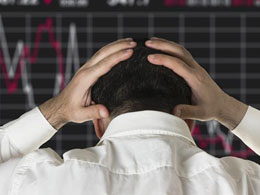 The price of bitcoin declined to its lowest level since May yesterday, falling nearly 10% and ending what had been a long period of relative optimism and stability for the global bitcoin market. But while there were many theories as to what news events could have caused bitcoin's value to fall into such a steep decline, some market observers believe that this most recent movement may have been caused not by external factors, but by the actions of bitcoin traders. This theory, perhaps most notably posed by Raffael Danielli, posits that out-of-control margin trading caused a flash crash in....
---
Quotes
Money at its core is simply a ledger for keeping track of debts, and bitcoin is truly the best iteration of a universal ledger we've ever seen.