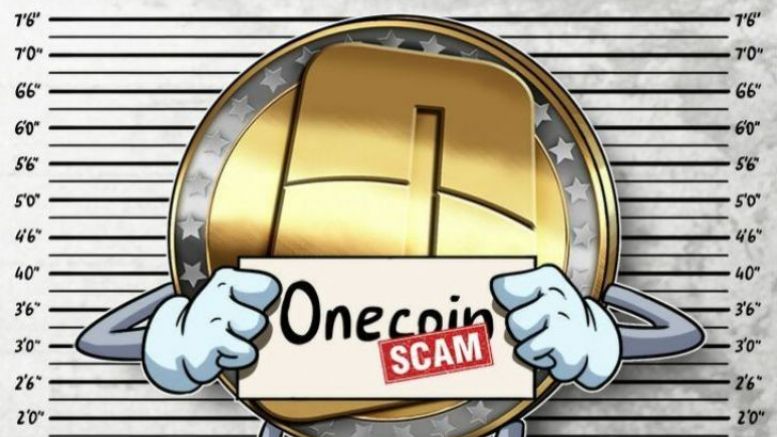 OneCoin IS Much Ponzi: Indian Police Chief Confirms 'Clear Ponzi Scheme'
Indian police have said OneCoin is a "clear Ponzi scheme" as they prepare to charge original figurehead Ruja Ignatova and others. In reports relayed by local news source Indian Express, Tushar Doshi, Deputy Commissioner of Police in Mumbai, said that so far 23 people were arrested in connection with OneCoin operations in India. "In this sort of scheme, investors become the perpetrators as well as victims. It is clear that this is a Ponzi scheme," he told the publication. Doshi's comments are the most direct suggestion yet from official sources that OneCoin is a Ponzi scheme, the outfit....
---
Related News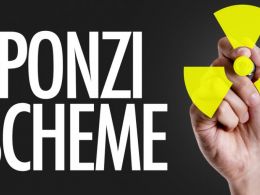 This particular Ponzi Scheme in Vietnam will give Bitcoin a bad reputation in the country. Cryptocurrency is not regulated by the banks, and the local government is not too keen on Bitcoin either. Ever since the inception of Bitcoin, there have been individuals and companies trying to discredit cryptocurrency. Some of them even go as far as setting up deliberate Ponzi Schemes to defraud Bitcoin investors. Such a scheme seems to be on the brink of collapse in Vietnam. Hundreds of people have been burned by this pyramid scheme, which seemed to rely on an MLM structure. It is not....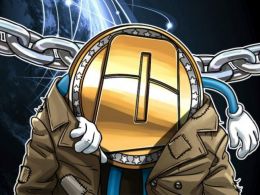 A Chinese man who spent 23 years in jail for a murder he never committed has lost one million yuan ($145,000) of his compensation money to OneCoin that many believe is a Ponzi scheme. In a poignant example of how a lack of education makes lay consumers easy prey for OneCoin, Chen Man only realized he had been involved in a pyramid scheme after his lawyer became suspicious. "Most people are not familiar with this area, so, in this new field, I could perhaps stand on the same starting line as everyone else," Sixth Tone quotes Man as saying. "I've been disconnected....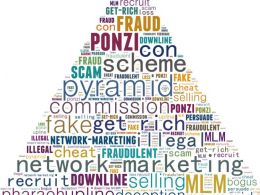 For now, these claims have not been proven, and should be ignored for the time being. OneCoin is not a cryptocurrency, and anyone claiming otherwise is one of their paid shills. The OneCoin saga seems to be far from over right now. One thing has to be said": the team behind this project will stoop to new lows to keep up the illusion of credibility. In a recent Youtube video, the team claims Semper Fortis is verifying OneCoin as a cryptocurrency. These claims are false, and OneCoin remains a bag of hot air. For those who are unaware, the OneCoin program is nothing more than....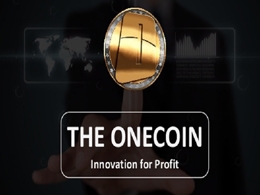 The world of Bitcoin and the digital currency has seen its fair share of scams, Ponzi schemes, and MLM pyramids in recent years. Just a few months ago, HYIP's seemed to be the "next big thing" in terms of dodgy Bitcoin schemes, but it looks like a certain altcoin is trying the old MLM game once again. OneCoin claims to be a bit of everything, while, in fact, they seem to be selling nothing but hot air. For those among us who have been using the internet for quite some time now, the saying "If it sounds too good to be true, it usually is" has been applicable on more than one occasion. In....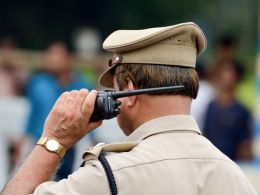 Indian authorities are engaging in a sweeping crackdown on OneCoin, a digital investment scheme that is commonly seen as a scam. On Sunday, Indian police in the city of Mumba arrested 18 individuals associated with the fraudulent scheme. According to The Hindu, the 18 individuals were conducting a OneCoin seminar over the weekend. The event, which saw at least 500 participants, was also attended by undercover police who witnessed the entire presentation that promised significant returns on the purchase of a single OneCoin for ₹11,900 (approx. $185). A report by Times of India....
---
Quotes
It [Bitcoin] is the future. I believe in the future.