XRP Surpassed the $1 Mark After Token Doubled Value in Just Seven Days
The value of Ripple's XRP token soared to $1.09 on April 6, 2021, making it the first time the crypto has surged past the $1 mark in nearly three years. The token's new 52 week high has coincided with an altcoin price rally which has seen the value of some tokens surging to new all-time highs. However, at the time of writing, XRP had retreated to just under $1 as the altcoin rally appeared to tapper off. Token Defying SEC Lawsuit Meanwhile, XRP's rally, which has seen the value of token more double in the past seven days, comes as the token issuer, Ripple continues to....
---
Related News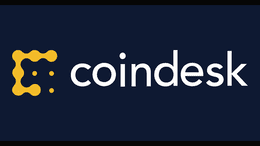 Uniswap's UNI token has nearly doubled its price in 7 days. The decentralized exchange is seeing volumes higher than last summer, too.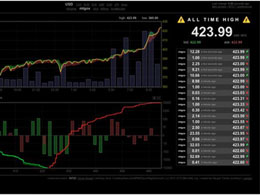 The price of Bitcoin has hit an all-time-high once again today, surpassing the $400 mark at Mt. Gox. In fact, at the time of this writing, the price is past the $420 mark, to much fanfare. We'll be surprised if the price keeps it up, but this is certainly yet another great milestone in the story that is Bitcoin, In other news, Bitcoin's market cap has surpassed the $4.5 billion mark, just days after passing $3 billion.
Fundamental supply metrics, user behavior, new developments and more pushed bitcoin past the $20,000 mark before 2020 came to an end. The post 4 Reasons Why Bitcoin Has Finally Surpassed $20,000 appeared first on Bitcoin Magazine.
Historical analysis suggests that the amount of time it takes for the Bitcoin price to double may accelerate during this bull run. The price of Bitcoin has doubled in the past 75 days, prompting some analysts to question whether the market is approaching over-extension.However, historical analysis from Bitcoin monitoring team CaseBitcoin suggests the Bitcoin markets could accelerate further, noting that BTC's "doubling time" — the time taken for price to increase by 100% — shrunk down to just 12 days just before the peak of the 2017 bull run.3/ How low can it get? In 2017, the fastest....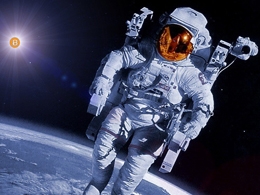 Since the announcement in January, the anticipated launch of the Bitcoin exchange Gemini has been on the minds of many. The Winklevoss brothers have shown their intentions by building a fully-regulated U.S. cryptocurrency exchange. Customers began onboarding, and the volume has almost doubled every two days. At press time, Gemini sits at 17 out of 32 on....
---