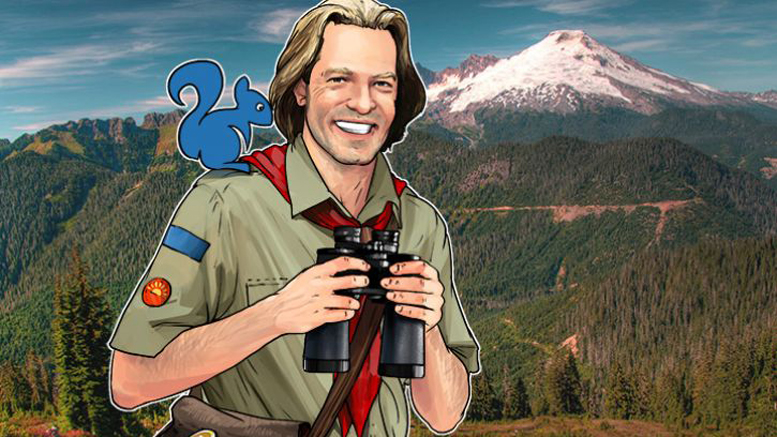 Daily Altcoin Price Analysis: Reaction Of Other Cryptocurrencies To Growth Of Bitcoin
Yesterday, in the middle of the day, traders reluctantly bought Litecoin at the price of $3.02. At once the price made a jump, reaching $3.16 and Litecoin didn't stop there. The price got higher by the evening. By sunset Litecoin's price was already at $3.32 and overnight traders were able to close transactions at a price of $3.44. And then an ambiguous statement from the People's Bank of China was released. The main financial institution of the country announced plans of releasing its own digital currency. This statement forced the course of Bitcoin to fly up. Litecoin followed Bitcoin,....
---
Related News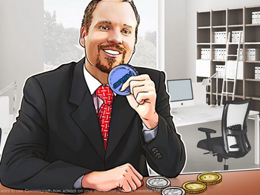 Do altcoin cryptocurrencies await the performance of Bitcoin? Will Bitcoin fall from the $450 ceiling or push on to levels of $500 and more? Litecoin once again stood at $3.80, and is expected to roughly track Bitcoin's rise and fall. Previously LTC:BTC had fallen to 0.079, having jumped sharply from 0.084. Now LTC:BTC is at 0.082 and continues to trend down. DASH loses 7% a day against the growth of the Bitcoin price, and goes under the level of 0.06. Bitcoin price growth continuation will lead DASH to fall to a level of 0.05 exchange rate and below, while long-awaited Bitcoin correction....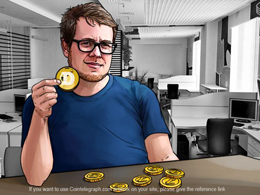 Litecoin comes back into the upper bound of the price range of $3.50 - $3.80, following the growth of Bitcoin price which happened this morning. The LTC:BTC pair exchange rate has also found a new force and returned to the level of 0.008. Thus, short sales from the level of $3.80 are of interest. DASH however, continues to hold at the local bottom of 0.0056. Having a quite good amplitude of price moves, that reached 0.006 at the beginning of a week, helped traders to earn on purchases from the level of 0.0056 and below. It seems, that we will see the prices of 0.0056 and 0.006 much more....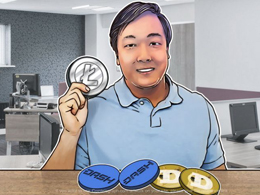 On the 12-hour chart of Litecoin we see that yesterday there was the fifth reach to the top of $3.80 in two weeks, which happened due to a sharp growth of Bitcoin again. However, Litecoin went higher than $3.50 and then moved down to the same level of $3.20. This time, while the Bitcoin price grows, the LTC/BTC pair fell, having reached an 0.085 exchange rate. While miners don't believe in Litecoin prospects, this cryptocurrency has no prospects for steady growth.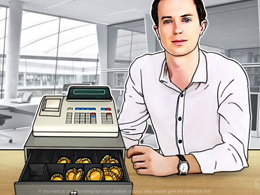 Bitcoin went a down from $360 to $350 and LTC/BTC pair exchange rate in the same time reacted with small growth from 0.092 to 0.094. As a result, Litecoin got stuck between the levels of $3.20 and 3.40 in the narrowed triangle. Bitcoin continues a downtrend, while at the Chinese exchanges, Litecoin reaches an important level of 21.5 yuans. If this level isn't withheld, we may see the price of $3.20 and below soon, or even $3. The movement up is possible only if some good news on cryptocurrencies will arise. DASH continues its success — trading volume has grown, and yesterday, the price....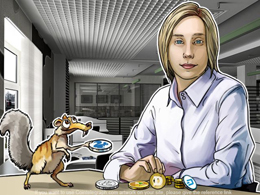 And for the fourth time in two weeks, Litecoin reaches the level of $3.80 to roll back from it again. Bitcoin overcame $420, which was the driver for the Litecoin price growth. Now Bitcoin is in the correction phase that leads to the fall of Litecoin's price to $3.50. At the same time, the LTC/BTC pair updates its bottom level, as with a growth of Bitcoin, the LTC/BTC pair fell sharply from 0.091 to 0.087. DASH once again confirmed that its price level is 0.056. Having made a start from 0.056 this cryptocurrency made a dizzy jump to 0.067, and now makes the return movement. Not all traders....
---
Quotes
If you look back in history in terms of financial bubbles, they always end. It's going to be a very rough ride for guys that invest in Bitcoin for speculative purposes.