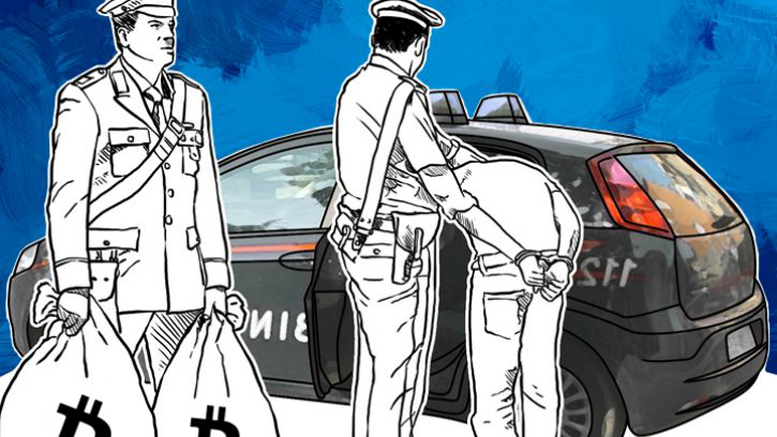 Police Confiscate 11,000 Bitcoin Wallets; Shut Down Dark Web Site
As the final legal chapters close on Ross Ulbricht's Silk Road website held within the "Dark Web", the proliferation of many, many more dark markets is making international news. Authorities have closed down one of these Dark Web havens, and have confiscated thousands of bitcoin wallets in association with its use. Under code name "Operation Babylon", Italian officials have shut down the site that hosted over 14,000 members, performing over 170,000 transactions using Tor's web browser. The illegal activity said to have taken place ranged from child pornography to drug and arms sales, to....
---
Related News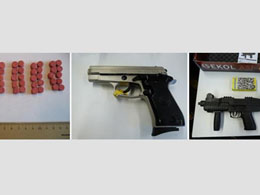 Illicit goods obtained by Dutch and German police. Source: om.nl. The Dutch public prosecution service is reporting that Dutch and German police have shut down and seized assets of Utopia, a dark net website only accessible via the Tor network used to trade illegal goods such as drugs, stolen credit card numbers, and weaponry similar to the Silk Road website shut down last year by American authorities. Five individuals with ties to the marketplace have been arrested and taken into custody, and authorities have seized about 900 bitcoins, worth about $595,000 at the time of this writing.....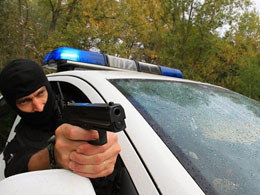 Exactly one year after it went live on November 6 2013, Silk Road 2.0 has been taken offline in a joint operation between the FBI and Europol. Visitors to the deep web drug marketplace have been met with an official police notice informing them of the site's seizure. The New York FBI announced on Twitter that the site's operator Blake Benthall, was arrested in San Francisco. "Operator of Silk Road 2.0, Blake Benthall, arrested yesterday by FBI agents in San Francisco, CA. Business Insider reports the arrest of a major online drug dealer in Ireland, as part of Operation Onymous. European....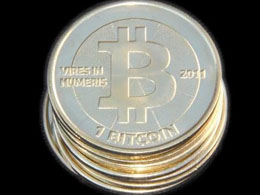 A criminal justice service based in the Netherlands has been granted the power to confiscate digital currency holdings. As originally reported by Dutch newspaper Trouw, the Openbaar Ministerie, a national public prosecution service within the judiciary, now has the legal ability to seize the contents of bitcoin wallets from suspected or convicted criminals. It can also sell acquired bitcoins for fiat currencies soon after they are confiscated. According to DutchNews, citing original reports, the Openbaar Ministerie has already used this power to sell several hundred thousand euros worth of....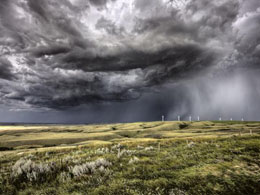 The coordinated international action, dubbed Operation Onymous, against the Deep Net marketplaces infamous for being run on the rails of Bitcoin and other digital currencies is still being unveiled. So far, three men have been arrested in the last few days in conjunction with the cases. Currently, Cloud 9, Hydra, and Silk Road 2.0 display the increasingly-visible "This Hidden Site Has Been Seized" notice that online law enforcement has become famous for making. Beyond the three confirmed downed sites, several other Deep Net marketplaces are offline at the moment. Dark net marketplace....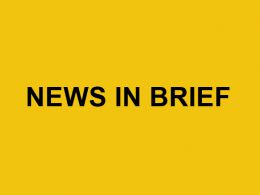 Notorious dark web marketplace Evolution has vanished amid reports that its administrators have absconded with more than $12m in bitcoin. Accessible only via the Tor network, the market had become the go-to online drug bazaar following the shut down of Silk Road and Operation Onymous, a pan-agency crackdown on illicit markets that seized over 400 domains in November. Members of the darkweb community expressed concerns about Evolution's moderators - operating under the handles 'Kimble' and 'Verto' - who were delayed responding to and processing withdrawal requests. Reddit's Evolution....
---
Quotes
I understand the political ramifications of [Bitcoin] and I think that government should stay out of them and they should be perfectly legal.