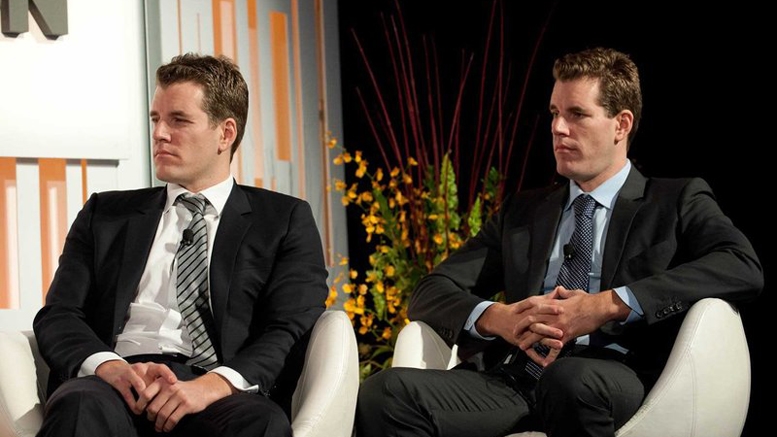 Winklevoss Twins Propose Fully Regulated Bitcoin Exchange
Cameron and Tyler Winklevoss, leaders of Bitinstant's seed funding, have proposed an idea that should shake a few heads in the bitcoin community. Many people use bitcoin for its decentralized and unregulated nature, but the Winklevoss Twins have proposed creating a regulated Bitcoin exchange in the United States. The Winklevoss twins became well known for their lawsuit against Facebook creator Mark Zuckerberg, in which they received a $65 million dollar settlement. As of right now, they are trying to open their exchange, Gemini, which should debut in the coming months. The Winklevoss....
---
Related News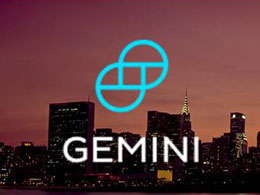 "Gemini" means twins in Latin, and it's also the name of the new Bitcoin exchange created by super-entrepreneurs and venture capitalists Cameron and Tyler Winklevoss. After its public launch in the spring, the New York -based Gemini exchange, announced in January on the Winklevoss Capital website, will be a fully regulated Bitcoin exchange built on rock-solid compliance and backed by the U. S. regulatory and banking infrastructure. The Winklevoss twins discussed their plans in an interview with Vice News. Last month, investors including three of the world's most respected financial....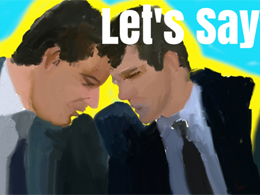 Two big names from two different sectors, but still united by one common topic- Winklevoss Twins, known for their involvement in the Bitcoin industry and Nathaniel Popper, for his extensive coverage of Bitcoin in the New York Times and his recent book on Bitcoin titled "Digital Gold: Bitcoin and the Inside Story of the Misfits and Millionaires Trying to reinvent Money" - were together at the GeneralAssemb.ly event organized yesterday in New York. The Winklevoss Twins were interviewed by Nathaniel Popper, asking them a few questions about their start-up and the Bitcoin economy. Winklevoss....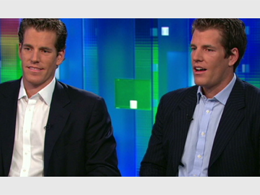 So yesterday morning George Kikvadze, vice chairman of the board and adviser at bitcoin infrastructure company BitFury, announced on Twitter that we would see an SEC regulated bitcoin exchange launched on the NASDAQ over the next month or so: Just learned at a private dinner there will be a new SEC Regulated @Bitcoin ETF Fund launched on @Nasdaq in the next 4 weeks !!! - George Kikvadze (@BitfuryGeorge) January 22, 2015. Initial reaction to the Tweet was cagey, with a number of his followers suggesting that - unless this announcement came into being - it could seriously damage Kikvadze's....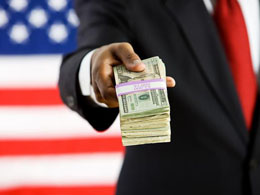 The Winklevoss brothers have revealed plans for a fully-regulated US bitcoin exchange called Gemini, saying they will be financing the venture from their own pockets. The company, named after the Latin word and zodiac sign for twins, as well as NASA's precursor to the moon-shot Apollo program, promises to be a "next-generation bitcoin exchange". Gemini is aimed squarely at the sensibilities of individual and institutional US customers who have had reservations about bitcoin's legitimacy or are reluctant to wire money overseas to obtain it. Appeal for US investors. The exchange is "New York....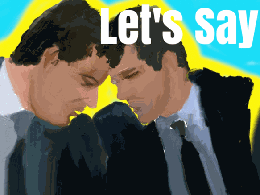 The well-known technology news site, TechCrunch has announced that Tyler Winklevoss and Cameron Winklevoss, better known as the Winklevoss twins will be speaking at the TechCrunch Disrupt NY event early next month. TechCrunch Disrupt is an annual tech and startup conference organized by TechCrunch in San Francisco, New York City, Beijing, Berlin and London. The event attracts entrepreneurs, startups, investors and media from across the world. It is also a platform for startups to launch their products and services. This year's edition of TechCrunch Disrupt NY event is scheduled to happen....
---
Quotes
I think it's [Bitcoin] a technical tour de force, but that's an area where governments are gonna maintain a dominant role.