Crypto Vault Creates Fire-Resistant "Vault Coin"
Crypto Vault, a company that focuses on cold storage for cryptocurrencies, has created "Vault Coin," made with nickel-copper alloy with high heat resistance. Each of these coins are numbered individually so it is easy to keep track of what currency is being stored on what coin and adds a small bit of collector value. In an interview with Bitcoinist, Kyle O'Brien, a founder of the company, said they wanted the end product to be fire and water resistant. He also stated that each coin has a tamper evident label that leaves a "void" stamp on the coin if removed.
---
Related News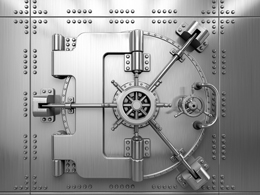 Physical coins are an interesting addition to the digital aspect of Bitcoin. Whereas it is not possible to physically hold your Bitcoin balance, there is a way to give them a physical representation by funding physical coins with BTC. Many manufacturers have been creating coins over the past few years, and Crypto Vault has unveiled its limited edition 24K gold plated and 0.5oz .999 fine silver Vault Coins. Crypto Vault entered the Bitcoin scene in March of 2015, when the young company announced its first product, "Vault Coin." As the name suggests, Vault Coin is a physical coin that can be....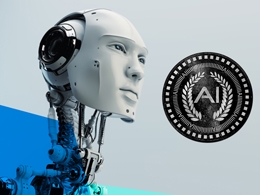 A.I. Coin is taking blockchain technology to a new level of performance and intelligence. The promising new currency features enhanced block-chain security, instant payment transactions, lower fees, and greater efficiency. The product of eight years of research in artificial intelligence, A.I. Coin is one of the first digital currencies to utilize artificial intelligence. The A.I. Coin Project is Proof-of-Stake (POS) – 21 million coins will be minted. A.I. Coin's instant transactions offer superior safety to users — both merchants and payment recipients. Compared to Bitcoin, A.I. Coin's....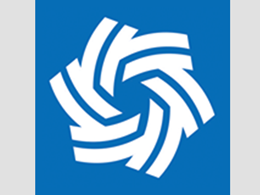 Crypto-currency exchange Vault of Satoshi today announced the launch of coin-to-coin trading, allowing the service's user base to trade from "any coin to any coin" without having to start with bitcoin and litecoin first. The move will allow for greater flexibility on the platform, particularly for those who aren't interested in trading for major crypto-currencies like those listed above. The exchange's Director of Marketing noted that coin-to-coin trading is not subject to the same verification restrictions, like those applicable when trading to fiat. "Users who create an account, and are....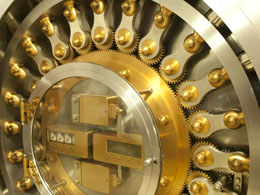 Coinbase Vault, first revealed a few months ago, has now implemented a multisig feature that has been demanded far and wide by Coinbase's international customer base. In one fell swoop, Coinbase has set themselves apart from their competitor, Circle, in a big way. Today, Coinbase announced their Multisig Vault, which allows users to control their own private keys on Coinbase. This means that even in the event of Coinbase's untimely demise, bitcoins "stored" in the Coinbase multisig vault would still be accessible to the user. Users would be able to use open source tools, like this one, to....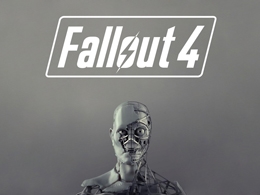 Fallout 4 is upon us, and it has taken the gaming world by storm. In this installation of Bethesda's famed franchise, players take on the role of a 200 year-old military man, or his former lawyer housewife. The main character wakes up from a cryo-sleep in post-apocalyptic Massachusetts — discovering that his or her spouse has been murdered and son kidnapped. The "Vault Dweller" emerges from the underground vault the family sought refuge in two centuries ago, at the dawn of global nuclear war, to find the son. Upon surfacing, players are greeted with a breathtaking visual of a nuclear....
---
Quotes
For bitcoin to make it it needs to be banned by a few governments and critiqued by policy makers. Otherwise it will fade.