How Tierion Gives New Purpose to the Blockchain
San Francisco-based Blockstack works with companies hoping to orient themselves around the blockchain, or integrate it into their present systems. The U.K. government is believed to be the next big entity that revolves around bitcoin technology. In Honduras, the power of the blockchain has been used to create a secure land registry with entries that are considered solid and unchallengeable. Now, cloud database Tierion is looking to make waves by recording the first government survey to the blockchain.
---
Related News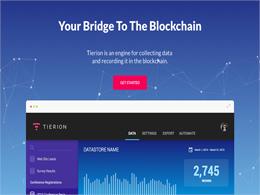 Blockchain technology is an exciting field right now, as multiple companies and institutions all over the world are working on projects to harness this innovative protocol. Tierion, a company specializing in collecting data and recording it in the blockchain, recently announced the completion of their first project with the Philips Healthcare group. At the time of publication, not too many details regarding the partnership between Tierion and Philips Healthcare group were made available to the public. According to a tweet sent out by the official Tierion Twitter account, the first joint....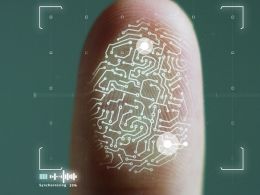 Microsoft has announced a new partnership as part of an internal decentralized identity initiative. In a new release today, Microsoft revealed it is working with blockchain startup Tierion to determine how decentralized identities linked to a blockchain could validate data, claims or agreements. In this case, Microsoft will leverage technology provided by Tierion, which would link data to a blockchain to generate proof of the data's integrity. As an example, the companies said that this technology might one day help online students receive validation for completed work, with an....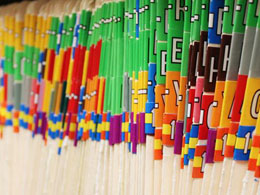 The Connecticut Technology Council (CTC) has partnered with blockchain startup Tierion for a trial that will find government survey data secured on the bitcoin blockchain. As part of a drive to glean data from some 200 Connecticut technology companies, the state's Department of Economic and Community Development (DECD) is seeking perspective on issues including workforce demand and tax code awareness, among other issues, in a broad survey. As explained by Tierion CEO Wayne Vaughan, the company's blockchain technology is not essential to the survey process, but rather provides the startup....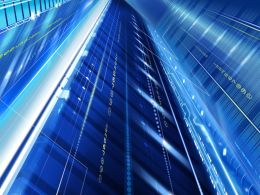 The blockchain startup Tierion has raised $1 million in a seed funding round to continue developing its platform which verifies the integrity of a file, data, or business protocol through distributed ledger technology. The investment round was led by Blockchain Capital, Fenbushi Capital, and the Digital Currency Group. Tierion says its software gives developers the tools for building applications tethered to the blockchain. Tierion's Platform Raises $ 1 Million from Blockchain Capital, DCG, and Fenbushi Capital Tierion had made headlines earlier this year when it partnered....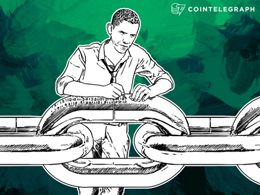 There have been many smaller mainstream uses of the public recording information into Bitcoin's Blockchain. Marriages and financial shareholding have also started to use blockchain technology. Now, for the first time, government survey information is being sent to the world's most technologically-advanced online ledger. The watershed moment was recently recorded in the state of Connecticut by Tierion, who's business concept is to record information onto Bitcoin's Blockchain. State of Connecticut officials sought out Tierion to survey the state's top 200 technology companies to learn how....
---
Quotes
Whatever size micropayments you need will eventually be practical.