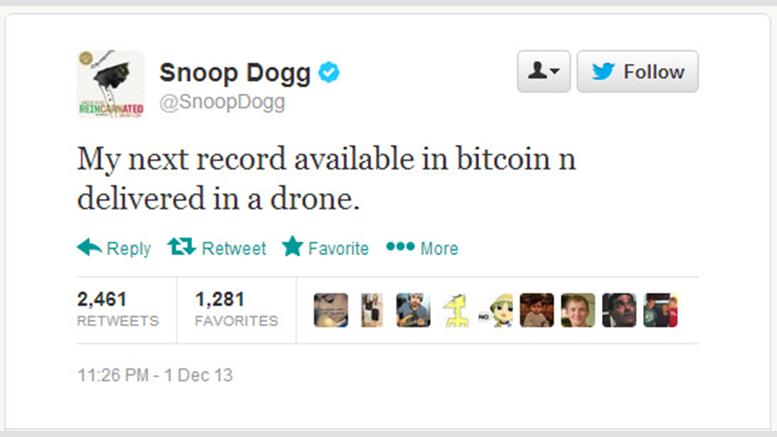 Humor: Snoop Dogg Tweets About Bitcoin
It's interesting to see Bitcoin get the recognition from celebrities. This time around it's Snoop Dogg (or was it Snoop Lion?). The hip-hop star tweeted that his next record would be available for purchase with bitcoin and delivered with a drone. Amazon Prime Air, perhaps? (Given that Amazon is planning to deliver purchases with drones via Amazon Prime Air.) Of course, we realize that Snoop himself is being facetious, but it raises and interesting point that musicians are at very least thinking about releasing their records in exchange for digital currency. If Snoop himself were to....
---
Related News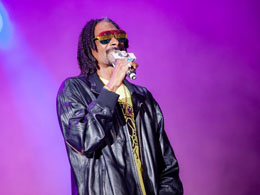 Snoop Dogg, or 'Snoop Lion' as he is known in his latest reggae incarnation, is planning to make his next record available to buy in bitcoin. Although he isn't exactly an economist, Snoop is an acclaimed artist and a force to be reckoned with in the record industry. Last week Snoop Dogg tweeted that his next record will be "available in bitcoin and delivered in a drone". The remark did not go unnoticed, and he got a few replies from bitcoin outfits interested in helping out, including Coinbase and BitPay. Snoop Dogg replied, asking for more information and saying that he wants to "make it....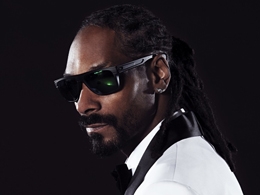 Calvin Broadus AKA Snoop Dogg recently had another encounter with European authorities. This Saturday, Snoop Dogg was taken by surprise by the financial police in southern Italy while carrying $422,000 in cash, an amount which needs to be declared to be legally transported across European Union borders. It is easy to imagine the international banking constraints that forced Snoop to have to receive concert payments in cash and then transport them as such. The incident comes less than a week after the rapper was stopped in Sweden on suspicion of drug use and possession. Snoop Dogg later....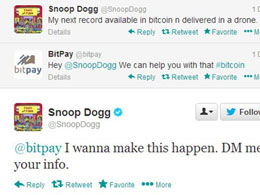 Not terribly long ago Snoop Dogg posted a tweet that made reference to selling his next album for bitcoins. Turns out, he wasn't joking! Earlier this month, bitcoin processing service responded to Snoop's tweet, saying "We can help you with that". Today, Snoop's responded. "I wanna make this happen. DM me your info." So, will Snoop's next record be purchasable with the digital currency? It sure looks that way. What will be interesting will be to see the bitcoin sales figures. But for now, other artists may want to take notice.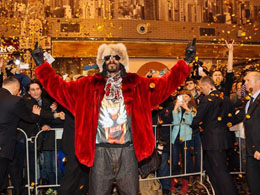 In December 2013, Snoop Dogg tweeted that his next album would be available for bitcoins. Now, one-year-and-a-half later, Snoop doesn't have to team up with Coinbase or BitPay to make his album available for bitcoins. Instead, he's just gotta do what he does best: make dope rhymes. The Bitcoin Community has got him covered. Now that Snoop Dogg's most recent album, Bush, produced by Pharrell, is available, it is indeed available for Bitcoin. Although the album is not available on Snoop Dogg's official website for bitcoins, CryptoCoinsNews lists here some other ways to buy the album using....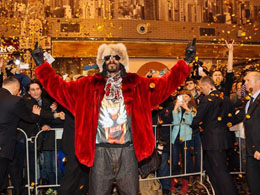 Snoop Dogg was touring in support of his new album, "Bush." Click photo to learn where to buy his album for Bitcoin. The rapper, actor and record producer Snoop Dogg was arrested by Italian authorities at the Lamezia Terme airport with $422,000 in cash stuffed inside of pieces of luggage. The Guardia di Finanza confiscated half of the money based on the money laundering legislation. The 43-year-old rapper, whose real name is Calvin Cordozar Broadus Jr., was on his way to England with the cash in Louis Vuitton luggage, according to an Italian lawyer who represents the entertainer. The....
---
Quotes
The Internet's proven to be a pretty big deal for global society, and Bitcoin could basically be thought of as the Internet, applied to money.