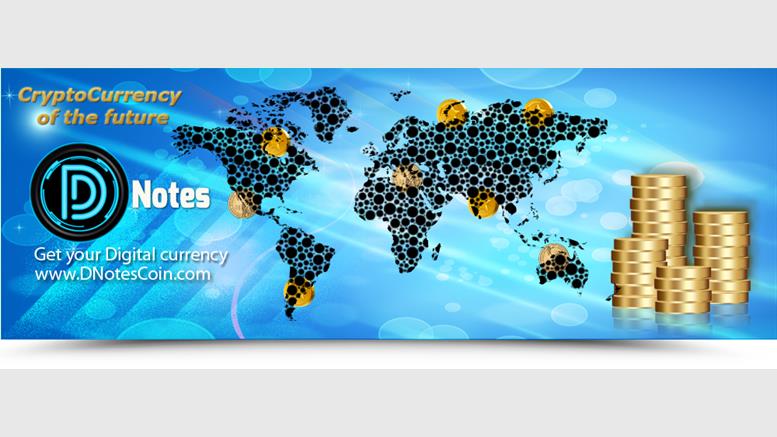 DNotes Launching Today, With A Plan For Competing In The Crowded Altcoin Space
DNotes (Digital Notes). The specs: DNotes are a new scrypt-based cryptocurrency, with a one minute blocktime and total issuance of a half billion. The coin features Kimoto Gravity Well to prevent pool hopping. The initial block reward is 250 coins, set to halve after 500,000 blocks. The plan: with over 100 existing altcoins and more every week, the altcoin space is increasingly crowded and competitive. Particularly with the price of Bitcoin and major alts (like Litecoin, Peercoin and Namecoin) currently down, the pressure on altcoins to stand out via innovation and savvy marketing is....
---
Related News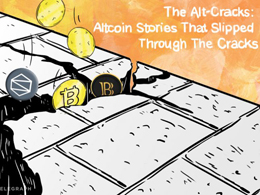 Today we are starting a new feature, The Alt-Cracks. With a near endless stream of altcoins on the market, altcoin related stories are similarly endless. The Alt-Cracks, and yes, we realize the name is a little funny, will be an attempt to pick up all the stories in the altcoin space that either didn't necessitate their own story or for another reason, fell through the cracks. By no means is it intended as a comprehensive list. The altcoin space is endless. We will miss some stories, and we welcome any leads by altcoin devs, community leaders or users. Likewise, stories covered in their....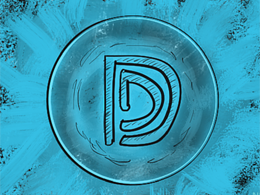 Popular bitcoin alternative DNotes is proud to announce an upcoming, 2016 venture that will spread its virtual atmosphere across the globe through integrating DNotes currency, the blockchain and a unified payment system. Company co-founder Alan Yong says that the new company is sure to strengthen DNotes' reputation and bring it closer to becoming a global, trusted cryptocurrency that the entire world can use. Speaking with DCE Brief, Yong explained why he believes digital currency is still facing rejection by the general public: "The greatest challenge facing the cryptocurrency industry is....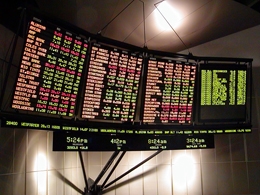 Prior to their presale of cryptocurrency tokens,Ziftr was known as an internet browser add-on that assisted in finding the lowest prices across the web for whatever items users were looking to purchase. Earlier this year, they decided to expand their business by launching their own altcoin called ziftrCOIN. Due to its position in the retail market, the company believes they can leverage their authority to both their shoppers and retailers to try to convince them to accept their currency as payment. To kick-start their plan, they decided to hold a presale while also planning to give 100....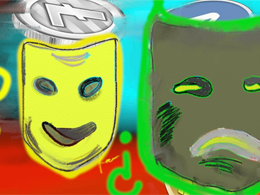 If you know about bitcoin, then you should be know about altcoins as well. Altcoin is a broad term "coined" to classify cryptocurrencies other than bitcoin. Many bitcoin enthusiasts find altcoins to be a cheap copy of bitcoin. According to them, altcoins do not make the cut and they are a waste of time and resources. As bitcoin technology is open source, its source code is out there and anyone and everyone can use it to develop their own version of cryptocurrency. It is a crowded market we agree, and some of these altcoins don't make any sense. However, we ought to remember that altcoins....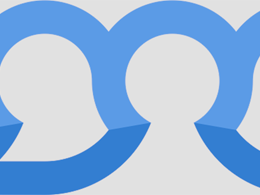 The Altcoin Guys was launched with an aim to provide cryptocurrency industry with dedicated team of developers for their respective projects. The approach is indeed unique, especially in times when companies are facing a series of delays in development roadmap. We interviewed The Altcoin Guys team to know how they are hoping to improve the cryptocurrency development procedures. Here is the Q&A round: Q) First of all, tell us a little bit about what The Altcoin Guys is all about? A) The Altcoin Guys offer Bitcon and altcoin related development services. Our services range from creating new....
---
Quotes
Did I mention how good it feels to be a Bitcoin millionaire?