Fortress May be First Public Company to Own Millions of Dollars in Bitcoins, Discloses $20m Worth
Fortress Investment Group purchased $20m worth of bitcoins last year, according to a recent filing with the SEC. Back in December it was rumoured that Fortress had plans to launch a bitcoin investment fund. The news was first reported by CNN, but it could not be confirmed until now. Fortress is said to be developing a new investment vehicle based on bitcoin which is expected to be an unlisted Exchange Traded Fund (ETF). The move appears to have been connected to San Francisco-based Pantera Capital. Pantera then registered an investment advisor entity called Pantera Bitcoin Advisors LLC and....
---
Related News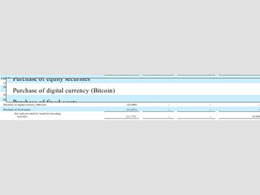 An SEC filing from last year shows that the Fortress Investment Group previously purchased $20 million worth of bitcoin. The company is reportedly preparing themselves for a launch of an Exchange Traded Fund (ETF). At the end of 2013, the group reported having on the order of $16.26 million worth of bitcoin holdings, reporting over $3.7 million in losses or unrealized gains, according to bitcoin news website CoinDesk. When you consider how much the price have dropped since the end of last year, it's very likely the company's losses are, at this juncture, even greater. All told, this makes....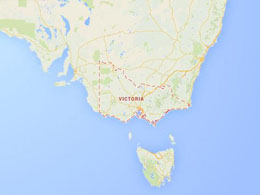 Australian newspaper The Age this week reported that millions of dollars worth of bitcoin has been seized in a drug bust spearheaded by Victorian authorities. Said report indicates that the Director of Public Prosecutions "obtained a restraining order" on the bitcoins from the suspected drug traffickers' wallet some time in 2012-2013. This information came from the office's most recent annual report presented on Tuesday in state parliament. "Criminals have embraced the digital currency to transact in illicit goods and to launder money across borders, posing a challenge to law enforcement,"....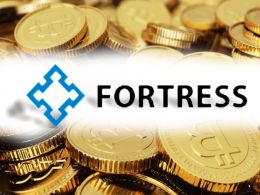 Fortress Investment Group is the first large public company to file Bitcoin holdings with the SEC. (NYTimes) Fortress Financial Group LLC, an asset manager worth $4.25 billion, reported in its annual SEC filing a $3.7 million unrealized loss in bitcoin holdings. I wouldn't feel too bad for Fortress though, as its latest financial report includes this statement by CEO Randy Nardone: "It was an outstanding year for Fortress, driven by strong investment performance across virtually all asset classes and funds. Full year distributable earnings per share increased by nearly 70% over 2012, and....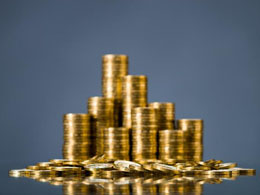 Investment firms Fortress Investment Group (FIG), Benchmark Capital and Ribbit Capital have teamed up with Pantera Capital to launch a bitcoin investment fund. The new fund will be known as Pantera Bitcoin Partners LLC and, as the name implies, it will be controlled by Pantera. Fortress, Ribbit Capital and Benchmark Capital will be minority equity partners. Fortress became the first Wall Street investment firm to enter the bitcoin space. Last year it was rumoured to be acquiring bitcoins and a regulatory filing published in February revealed it had set aside $20m for bitcoin investments in....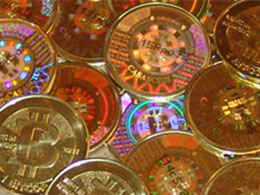 New reports are indicating that some well-known investment firms are teaming up to form a fund that focuses on digital currencies, namely bitcoin. Fortress Investment Group, Ribbit Capital, and Benchmark Capital are joining Pantera Capital to form a new venture dubbed Pantera Bitcoin Partners, LLC. The move comes not long following news that Fortress' stash of bitcoin has lost a significant amount of value. It also highlights the closing gap between the bitcoin ecosystem and Wall Street. "We're very excited about the promise of Bitcoin and how it can transform the way we move money," said....
---
Quotes
The early days of the internet was like this scary thing, all gambling, and porn and you couldn't even transact on there. And then nice walled gardens came along and made everyone quite comfortable with it, which may be like banks and financial institutions are doing now. But it kind of misses the point. The idea of the web and the internet is supposed to be open to everyone.