 Directpool.net Launches Next Generation Bitcoin Mining Pool that Gives Back
Directpool.net officially launched a Bitcoin Mining Pool. Its goal is to prevent any future 51% attacks on the bitcoin network by redistributing the total network's hashing power. Directpool comes in as the next generation mining pool to further redistribute total network hashrate while giving back to the Bitcoin community. New York, NY (PRWEB) March 18, 2014. The Bitcoin community raised concerns about a pool reaching the 51% network hashpower. That pool can potentially control double-spend transactions, affect confirmations and prevent miners from mining valid blocks. Satoshi himself was....
---
Related News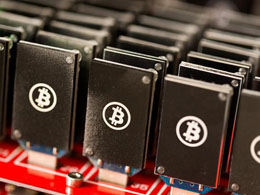 There's no shortage of mining pools in the digital currency community, but a new mining pool named DirectPool has just launched with a notable mission to give back to the bitcoin community and redistribute the network's computing power. DirectPool bills itself as being a "next-generation mining pool", with its focus on preventing any one existing pool from gaining more than 50% of the network's hashing power. DirectPool hopes to work with miners and industry leaders alike to actively contribute to the stable growth of the bitcoin community. Josh Harris, DirectPool's Media Director, spoke....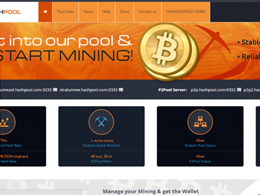 Based in Wenatchee, HashingSpace Corporation (OTCQB: HSHS), has announced the launch of Bitcoin mining pool Hashpool.com that also boasts of iOS and Android Apps for miners for a better experience. The mining pool is easily available to anyone with access to internet, iOS or Android devices as they could get the app from app stores and also via the website HashPool.com. HashingSpace has also expressed its commitment to put together key infrastructure so that the Bitcoin usage could be spread universally. It wishes to extend the use of this infrastructure for Bitcoin Mining Farms, ASIC....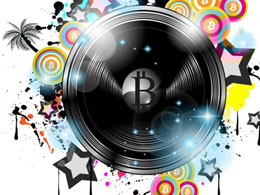 BTC Pool Party Data Center Building In Progress. BTC Pool Party is a new Bitcoin mining pool that has gone into operation in the last few months. With so many mining pools and centralization driving several to close, a new pool is almost unheard of. When CCN contacted BTC Pool Party, an interesting person in the Bitcoin mining hardware business turned out to be a very big part of it. Juan Garavaglia, the CEO of 112bit.com, is the VP in charge at BTC Pool Party. He is the lead Bitmain authorized distributor for the US and Canada and sells to Bitcoin miners of all sizes with some very large....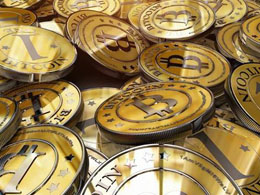 Many people don't know about the different types of mining pools out there. Multi-pools allow for mining multiple currencies based on profitability, some only focus on promising new coins, and some only focus on one particular coin as their whole purpose. Not only are there different mining pool types to choose from, but the payout methods are different, with PPLNS, PROP, and PPS being the most popular. This mining guide will clue you in on what pools are available to you, and what payout methods they use. A Guide to Different Cryptocurrency Mining Pools. Single Coin Mining Pools. Single....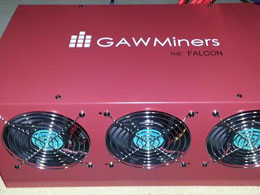 GAWMiners Issues Generation A Customers Credit After Reviewing Mining Profitability Charts. In a 1st for any vendor or manufacturer in this business, Josh Garza just issued a statement giving credit back to all Generation A Scrypt ASIC Miner customers. He has done this in response to Scrypt mining profitability dropping off faster than forecast. Josh from GAWMiners decided to help his customers by giving credit back to all GAW Generation A customers. The credit is a change in the way GAWMiners deals with it's customers that he hopes will be picked up by other vendors and manufacturers as....
---
Quotes
I think it's [Bitcoin] a technical tour de force, but that's an area where governments are gonna maintain a dominant role.