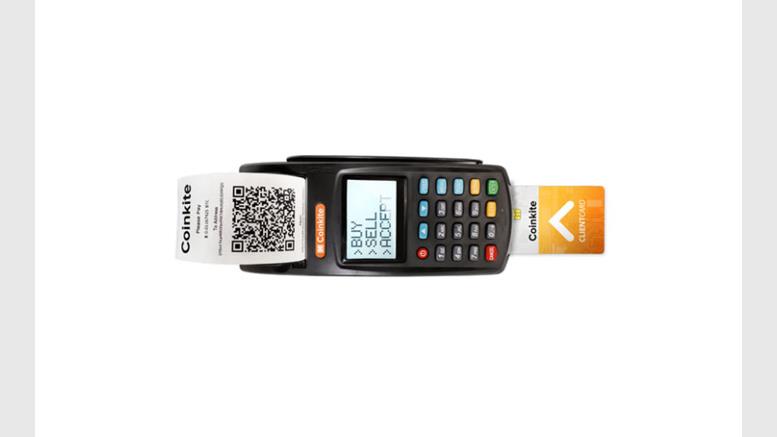 Coinkite Terminals Become Mini Bitcoin ATMs
Canada-based Coinkite is doing some pretty interesting things in the bitcoin realm. A prime example: the company today announced that consumers can now begin buying and selling bitcoin with Coinkite terminals beginning today. Coinkite terminals were introduced in Autumn of 2013 and allow merchants to easily accept bitcoin payments from customers, include those carrying Coinkite's own debit card. According to the company, the terminals have two modes: retail and exchange. Retail mode, as you would expect, is used for business operations. The exchange mode operates like a mini-ATM. With....
---
Related News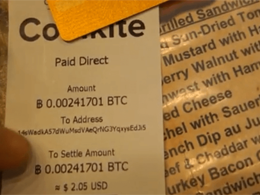 Coinkite has made it astonishingly easy to accept and pay using Bitcoins in stores. They have created a system that uses the ordinary merchant terminals, that accepts VISA and Mastercard transaction, to include Bitcoin and Litecoin transactions. It takes probably a few more seconds to pay with Bitcoin or Litecoin on one of the merchant terminals, but Coinkite is into something here. They could manage to lower the "adoption wall" for using Bitcoin as personal payment method. Coinkite makes Bitcoin Purchases so Simple. We have earlier discussed that PayPal might start using Bitcoin in some....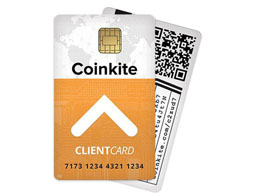 Bitcoin debit cards and point of sale terminals are coming to Canada. Two Canadian companies - Coinkite and Virtex - are about to offer them, each taking a different approach. The biggest problem getting a physical merchant to accept bitcoin is probably the interface. A lot of small business retailers like the black box nature of a point of sale system. They can buy it and have it installed without having to know much about it. Understanding the nuances of QR codes, exchange rates and confirmation times is beyond many, as is fiddling with phone- and tablet-based wallets and scanners.....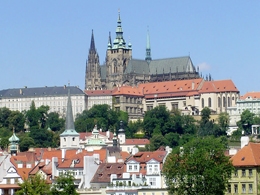 On January 22, the Czech Bitcoin exchange, WBTCB, launched a new service that will allow Czech residents to buy bitcoin at over 8,000 terminals around the country. After completing three steps, users will be able to have bitcoin in their hands. The ATMs do not require extensive identification documents and allows for anonymous purchases. The transaction is fee is 7%, which is higher than other Bticoin ATMs. According to Czech citizen and Reddit user Kamilosas, the ATMs will vastly improve the Czech Bitcoin economy, despite the high fees.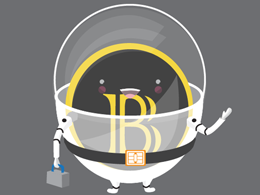 Blackcoin has officially been integrated into Coinkite! For those of you that do not know what Coinkite is, essentially it is a payment service. But it's more than that. With Coinkite, Blackcoin just received a web wallet, ability for Blackcoin debit cards, and the ability for shops to access Blackcoin via payment terminals. This essentially is the whole package, allowing people to easily start using Blackcoin with purchases able to paid online (via web wallet) and at a physical store (via the debit cards). All this news has proved that Blackcoin isn't just a pump and dump coins, with more....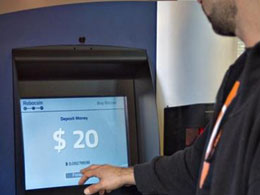 Bitcoin ATMs have become one of the symbols of cryptocurrency, with multiple competing manufacturers and hundreds of units deployed around the world. Despite their growing popularity, however, Bitcoin ATMs are still vastly outnumbered by traditional financial terminals. While more Bitcoin ATMs are undoubtedly on their way, one of the best ways to reduce this disparity is not by building new units, but by converting existing terminals to handle bitcoins. This is the route being taken by Bitcoin Romania, the operators of one of the world's busiest Robocoin machines located in Bucharest. "It....
---
Quotes
No one really knows who is really behind Bitcoins, as the creator is just a pseudonym Satoshi Nakamoto. That in itself should be a huge red flag. I would certainly not trust my life savings to some mysterious computer algorithm created by shadowy anonymous characters in a system that attracts underworld types.