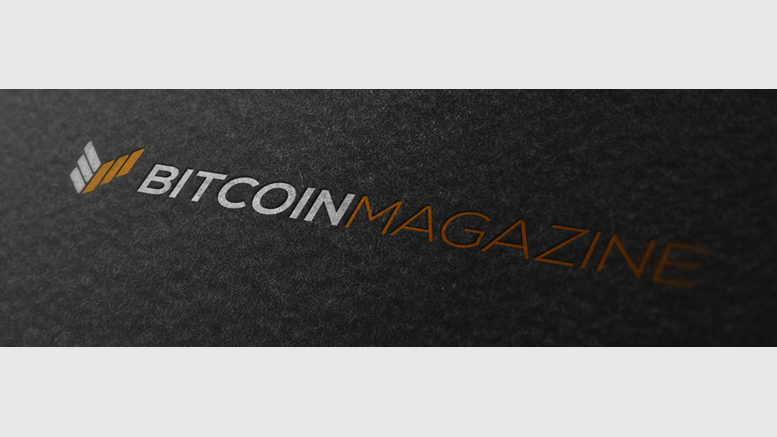 Mt. Gox Shouldn't Stay Down... Or Should It?
Mt. Gox's petition for bankruptcy protection during a proposed reorganization was rejected two weeks ago by a Japanese bankruptcy court. As a result, the beleaguered exchange has been ordered into liquidation. Unless or until CEO Mark Karpeles makes himself available in person to provide a deposition to courts in the United States, the same is likely to be the outcome for the bankruptcy filing by the company's US subsidiary. In response, a group of investors calling themselves "Sunlot Holdings, Ltd." has proposed a customer led reorganization under the title "Save Gox." I started writing....
---
Related News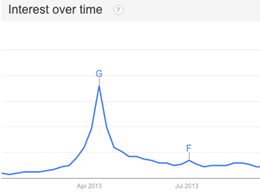 Despite a year of developments, Google Trends displays that interest in Bitcoin today is the same as a year ago at the same time. Last year during this time Bitcoin was coming off the hype of the Cyprus banking crisis and MtGox had temporarily shut down its site because of attacks causing a panic sell-off. The story this time isn't that different, pressures from the People's Bank of China and the collapse of MtGox have caused prices to fall and has left interest waning. But now people shouldn't hear too much about these stories and if they do, it seems like only positive news can come from....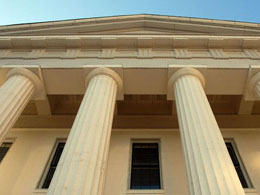 According to MIT Media Lab director Joi Ito, governments have a role to play in regulating bitcoin but they shouldn't overstep their boundaries. He suggests that governments should still have a voice in the process in order to increase the confidence of the general public when it comes to transacting using cryptocurrencies. "I'm not sure that we need an ICANN for Bitcoin, but I think that what would be good is some sort of way for all of the governments to voice their concerns and then become comfortable with how the community interprets their concern," he explained. Bitcoin Regulation....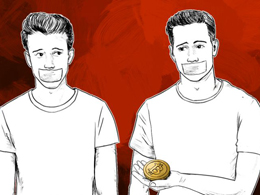 The personal ad site Backpage has just had its payment processing terminated by both Visa and Mastercard, following termination by American Express last year. This week, a few phone calls from Chicago-area bureaucrats were enough to get Backpage officially sanctioned by nearly the entire banking establishment. Rainey Reitman, activism director at the Electronic Frontier Foundation, wrote: "We shouldn't have informal pressure from public officials forcing financial service companies into deciding which types of speech should and shouldn't be allowed. MasterCard and Visa are not supposed to....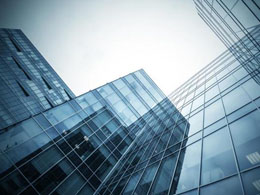 If you were a large bank or another type of large financial interest, and you had finances say, in Greece, wouldn't you potentially be looking for a good way to get them out quickly? Why wouldn't you consider Bitcoin? With Bitcoin, you could buy a large portion of them, and then transfer the money for a fraction of the cost, and then cash it back out into a fiat currency wherever you've sent it. For a bank, this would save a lot of time and money usually wasted on bank fees. For anyone else, it would represent a cheaper way of getting funds out of a dangerous environment. Is there any....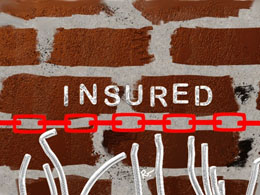 The London based insurance giant, Lloyd's has recently published a report on the risk factor associated with Bitcoin and other digital currencies. The report titled "Bitcoin - Risk factors for insurance" provides a detailed description of different kinds of threats faced by Bitcoin. According to the company, the security risk associated with Bitcoin will never be reduced to zero. The Lloyd's report, authored by multiple experts was specially commissioned to understand and assess the risks associated with insuring Bitcoin based businesses. The report shows that the companies involved in....
---
Quotes
Digital currency's more about freedom. Because all the time people are trying to get in your pocket, trying to do different things to control you. Freedom to choose what you do with your money, and freedom to keep your money without people influencing it by printing money or through regulation.