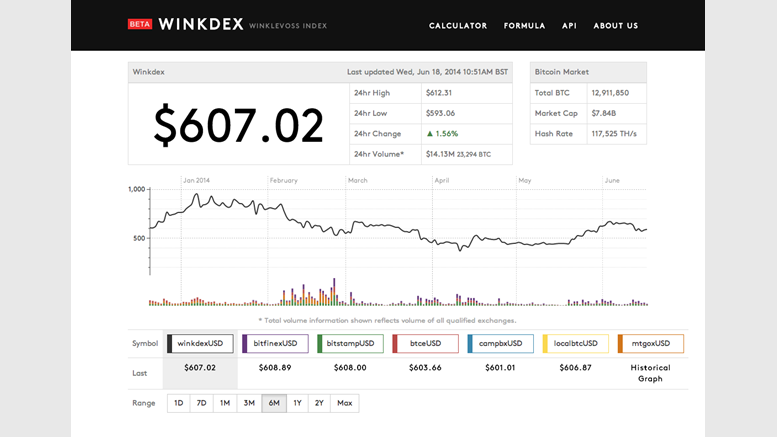 Winklevoss Price Ticker Makes Debut on Bloomberg
The Winklevoss' bitcoin price index, the 'WinkDex', has made its first appearance on Bloomberg. Listed on the platform under WINKBTCO, the move is an important step for the young index, launched earlier this year. In a brief blog post the team say they are honoured to be working with Bloomberg to bring a "blended bitcoin price index" to the wider investor community. In addition, the WinkDex is about to get a number of new features over the next few weeks, including an API. WinkDex was launched in February and it is just one bitcoin related initiative headed by Tyler and Cameron Winklevoss.....
---
Related News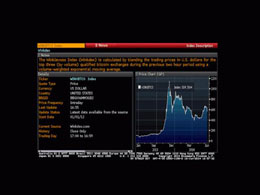 Ah, the WinkDex. It's the brain child of both Cameron and Tyler Winklevoss, two of the bitcoin community's most prominent entities. This simple but effective bitcoin price composite is the official price measure of the Winklevoss' bitcoin ETF, currently awaiting regulatory approval by the United States Securities and Exchange Commission. And according to a post made on the Winklevoss Capital website, the price data is now available on Bloomberg in a move some suggest may further legitimize the digital currency in the eyes of traditional financiers. "We are honored to be working with....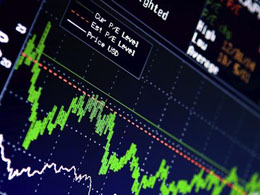 Article updated on August 11 at 23:50 (BST). A source inside Bloomberg has privately confirmed that the company is testing a bitcoin ticker among its internal staff. The news, which should be officially confirmed by Monday, first surfaced on BTCGeek yesterday. The site said that someone overheard an employee of the financial giant at a Satoshi Square meeting mentioning that the currency was now available on the terminal, and that subsequent checks confirmed it. "Bloomberg employees can see the Bitcoin ticker under XBT Crncy on their Bloomberg terminal and look up it's [sic] pricing," said....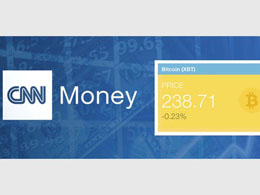 On February 18, 2015, CNN Money quietly announced via Twitter its new Bitcoin quote page, with the ticker XBT. Like all CNN Money quote pages for public stocks, the XBT page has a price chart, updated daily, and a compilation of recent Bitcoin news. CNN Money is no stranger to Bitcoin. It often publishes related news, and has a simple infographic page to explain Bitcoin. In September 2014, CNN Money's Jose Pagliery published a book, Bitcoin: And the Future of Money, which is considered one of the best general reference books on the subject. Now that CNN Money readers know about Bitcoin,....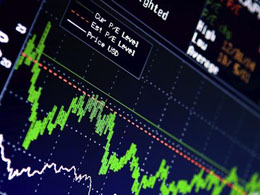 Bloomberg terminal showing bitcoin prices from Coinbase and Kraken. Bloomberg has started providing bitcoin pricing to more than 320,000 subscribers via its Bloomberg Professional service. The service will allow users to monitor and chart data from Coinbase and Kraken. It will also track digital currency news and relevant social media posts from more than 100,000 sources. All users need to do to access the new service is type VCCY on the Bloomberg Professional service. Bloomberg was rumoured to be working on a bitcoin price ticker last August. At the time an inside source told BTCGeek that....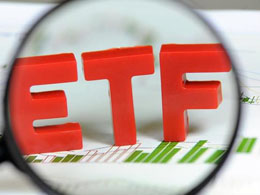 Earlier today, the Winklevoss Bitcoin Fund, an exchange-traded fund (ETF) founded by Cameron and Tyler Winklevoss formally filed for shares on Nasdaq. The Bitcoin Trust filed with the Securities Exchange Commission to apply to sell 1 million shares. Astute observers have read between the lines and noted that a lack of a specific launch date and/or expense ratio indicates that the ETF is still months away from seeing the public light. Also read: SEC Receptive to Winklevoss Bitcoin Trust ETF. Winklevoss Bitcoin Trust ETF. The Winklevoss Bitcoin Trust is officially sponsored by Math-Based....
---
Quotes
Well, Bitcoin is exciting because it shows how cheap it can be. Bitcoin is better than currency in that you don't have to be physically in the same place and of course for large transactions currency can get pretty inconvenient.