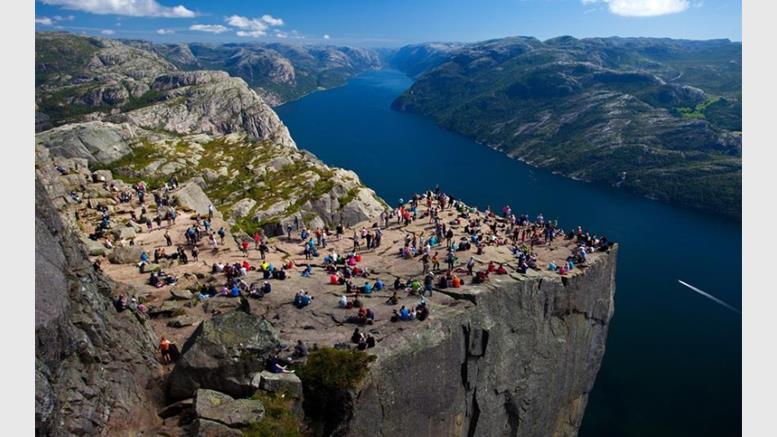 Financial Group: Norway Could Become Cashless By 2020
A leading financial association in Norway recently suggested that the country could very well be on track to becoming cashless by the year 2020. The group noted that only about five percent of transactions conducted in the country are done so with cash, and suggests that eliminating paper money would likely pose no harmful effects to the economy. "Cash now represents such a small proportion of payments in the society, that we could well do without it," a statement read on the Finans Norge website earlier this week. The organization represents 200 financial institutions that are currently....
---
Related News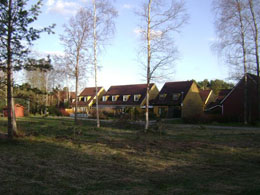 It turns out that there is more to Sweden than fjords, Volvo and smorgasbord. By 2030, Sweden could become the first country in the world to become a truly cashless society. Today, 80% of all transactions in Sweden are done electronically, or by debit card. Also read "Sweden and Norway to Bitcoin VAT - Norway to Implement Bitcoin Tax". Bengt Nilervall at the Swedish Federation of Trade, or Svensk Handel says that Sweden and the rest of Scandinavia lead the world in terms of cashless trading. Swedes on average perform an average of 260 transactions each year using their debit and credit....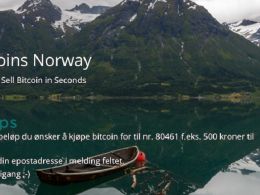 The payments application, Vipps extends its support to Bitcoins Norway cryptocurrency platform enabling users to purchase digital currency. The "Land of Midnight Sun", Norway has stepped ahead of many countries when it comes to Bitcoin adoption. According to a user on Reddit and the Bitcoins Norway website, people in the country can now buy Bitcoin directly through Vipps Payment Application. Vipps is one of the widely-used payments application in the country. The platform operated by DNB ASA — Norway's largest financial services group now allows people to....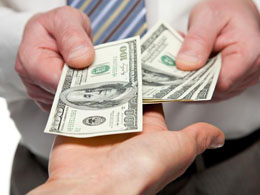 Every day one hears about the impending demise of physical cash - the dirty coins and banknotes that our grandfathers used for everyday transactions, and some filthy criminals still use today - and the upcoming transition to a cashless society. To us geeks that seems initially a good idea - more virtual, more wired, more connected, more cyber - but then one has second thoughts. Cashless society? I say NO, thanks. Not yet. Sweden Leads in Cashless Transactions. Cashless as they intend it means 24/7 surveillance. It's a tool of Big Brother. If you have doubts, let me lay them to rest for....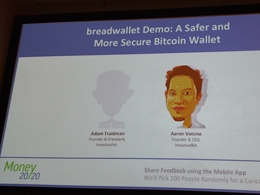 Breadwallet for iOS demoed live at Money 2020. Las, Vegas, Nevada – November 5, Adam Traidman, Founder & President of breadwallet, the first standalone iOS bitcoin wallet, sent $1000 of bitcoin to Aaron Voisine, Founder & CEO of breadwallet during a live demo at Money 2020. The live demo was successful and proceeded without any difficulties supporting the strong bitcoin theme at Money 2020. The team concluded the live demo at Money 2020 with positive words about how bitcoin is disrupting finance.
Norway is now planning to withdraw NOK 121 bln (close to $15 bln) from its sovereign wealth fund in order to cover its loss of oil revenue. The idea that Norway's sovereign wealth fund could put cryptocurrency in its portfolio now sounds wild, but in reality it could happen soon. The country is the biggest oil exporter in western Europe and with crude oil prices down, it has hurt the Norwegian economy and if oil prices do not rise. The fund itself is approximately $890 bln. The fund keeps the money in the Norges Bank. By third quarter 2016, the government already withdrew a total....
---
Quotes
There was plenty of ugliness to be found in the markets this year. Ukranian and Venezuelan sovereign debt. High-yield, energy-related corporate bonds. Argentine pesos. Russian rubles. Greek stocks. But none of these investments has been as atrociously awful as Bitcoin, the heavily hyped crypto-currency that stormed onto the financial scene in the last few years, threatening to disrupt the cornerstone of global finance that is fiat currency.