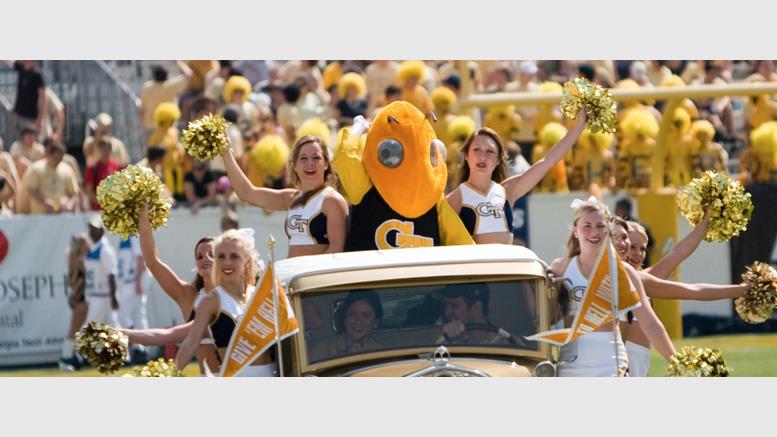 Pheeva Launches Branded Bitcoin Wallet for Georgia Tech
Love Will, Inc, the team behind the Pheeva bitcoin wallet, has launched a branded bitcoin wallet specifically for students at the Georgia Institute of Technology. Called 'the Jacket Wallet', the custom bitcoin wallet features Georgia Tech's signature navy blue and gold colors, and will require users to have a campus email address to enroll. The wallet was officially unveiled at a kickoff event for the school's first dedicated bitcoin group, Bitcoin@Tech. Held on 24th September, the Bitcoin 101 session featured representatives from Pheeva and Georgia-based payment processor BitPay, as well....
---
Related News
Student fans of the Georgia Tech Yellow Jackets now get the opportunity to use their bitcoins. By partnering with BitPay, the university plans to implement the technology before any other university in the United States. The students will get to pay with bitcoin at the concession stand while cheering on the Jackets. They'll also be able to couple the technology with their existing student BuzzCards to buy food and merchandise all throughout campus. Along with the ability to buy snacks and drinks, Georgia Institute of Technology students will be able to keep their bitcoins in a personalized....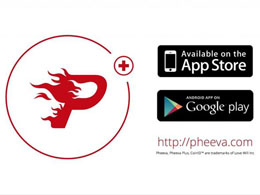 The Pheeva Bitcoin Wallet is now in the Apple app store. You can also get this crafty hot-wallet in the Google Play Store and the Google chrome store. The individuals behind Pheeva are two serial entrepreneurs and developers with backgrounds in tech. Lamar Wilson is back-end development, and Lafe Taylor is front-end development. I clearly recall meeting them earlier this year in Austin, Texas, at the first ever Texas Bitcoin Conference. Lamar and Lafe were cool guys, and they were providing iOS users a bitcoin wallet through their Cycle of Goodness cooperative that provides its members....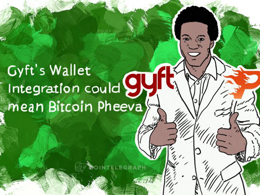 Pheeva, the "sexy" Bitcoin wallet, is adding functionality to its swagger with the unveiling of an integrated tool to purchase Gyft gift certificates. The move is part of Pheeva Plus, a major upgrade to the hot wallet which will see "partnerships with some of the largest brands in the cryptocurrency space to extend the wallet's services for its users," according to a press release. The partnership with Gyft, which provides certificates that are valid at many US retail outlets purchasable with Bitcoin, is the first step in development to be released. Lamar Wilson, CEO of Love Will LLC the....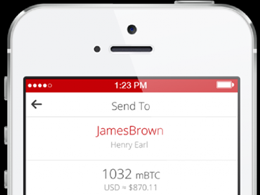 Love Will Inc., the creators of the Pheeva Wallet, have launched an exciting new feature aimed at simplifying the user experience and boosting Bitcoin adoption. Last week, the company unveiled Pheeva Plus throughout their existing iPhone and Android bitcoin wallet applications. More than a month ago Pheeva made its debut as the only bitcoin wallet that followed Apple's restrictive rules. The company took an uncommon route to be able to provide iOS compatibility, which consisted of long conversations with Apple and setting up the COG Cooperative (Cycle of Goodness) to be sure the....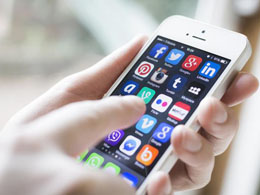 Bitcoin wallet provider Pheeva has integrated its hot wallet service with Gyft, a San Francisco-based mobile gift card company that accepts bitcoin. Users can access more than 200 retail gift cards from inside of its wallet, thanks to its new relationship with Gyft. The idea is to simplify the process for people using bitcoin, and vice-versa. Lamar Wilson, the founder of Pheeva, told CoinDesk: "We just took away more of [bitcoin's] friction, so you can just buy gift cards directly in the wallet." Gyft access. The difference between most wallets and Pheeva is users are able to access retail....
---
Quotes
I have invested in Bitcoin because I believe in its potential, the capacity it has to transform global payments is very exciting. It has been obvious to us all for quite some time that people aren't satisfied with the business as usual approach adopted by the major payment networks. There's a real desire for greater levels of control, freedom and scrutiny over what happens with our money, Bitcoin addresses these concerns and that is why so many people believe it represents the future.