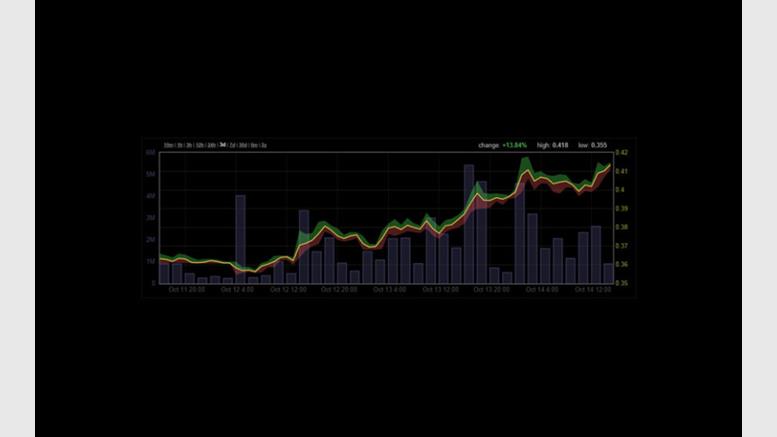 Bitcoin Price Climbs, Surpasses $400
It's almost refreshing to take a look at the bitcoin price charts today and see something we haven't seen a whole lot of lately: a price climb. If you're following along at home, you probably noticed today that the price of bitcoin has surpassed $400 today. In fact, it's gone us quite a bit higher than that. Taking a look at the Bitstamp chart (USD), we can see that the current price of bitcoin is about $414, up over 7 percent in the past twenty-four hours alone. If we take a look at the three-day view, we're up 13 percent. Over 24 percent in the past week alone. Not terribly bad.....
---
Related News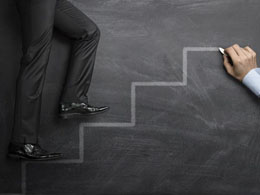 After exploding onto the scene during the first quarter of 2014, the Blackcoin price has declined consistently. However, on September 10 the Blackcoin price increased by as much as 18% at its peak (although it declined briefly by the end of the day). Nevertheless, Blackcoin sustained a price increase of more than 10% over the course of 24 hours. CCN examines the 24-hour Blackcoin price increase so investors can decide whether or not it is the beginning of a longer trend. Blackcoin Price Climbs Out of the Red. 24-hour price Blackcoin price chart from CoinGecko. When it first burst onto the....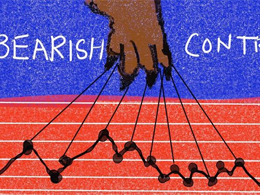 Litecoin has been bearish since finding resistance in March at 2.14. The 4H chart shows a market that made a price top around 2.00 when it fell below support at 1.97. Since the slide, the market has reached a low around 1.60. ltcusd has broken below the 200-, 100-, and 50-period simple moving averages (SMAs) in the 4H chart. Also, the moving averages have shifted from sloping up with bullish alignment to sloping down with bearish alignment. (Bearish alignment = 200- above 100- above 50-period SMAs). Litecoin (LTCUSD) 4H Chart 31/3. As we begin the week, it looks like the bears in March are....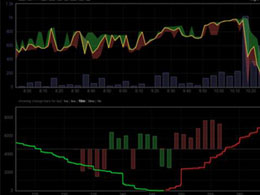 The price of Bitcoin just keeps on climbing. It's passed $240 today and doesn't show signs of slowing down, at least for now. Which raises the question. Will we see the price surpass the all-time high that was +/- $266 USD in April of this year? It definitely appears that way, but many of us in the Bitcoin community are watching the price like hawks. We'll keep you updated.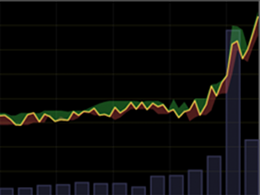 The price per bitcoin is up a little over 8 percent this Thursday on the Mt. Gox exchange at $883 USD (at this time of writing), following a week of partial stability (by bitcoin standards, of course). The day started in the range of $820 USD, and seems to be jolting in the upward direction, much to the joy of the bitcoin community, who have had a whole month or so without any major price action. Meanwhile at Bitstamp, the price per unit is at $798 USD - also climbing. Could it be a sign of good things to come in 2014? You be the judge.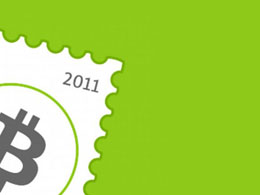 Bitcoin traders on the Bitstamp exchange platform may want to take note. New features are available that allow traders to better control their moves in the market: stop order and trailing stop order. And if you are like me (not a trader), you're probably asking yourself, what's a stop order and trailing stop order? Bitstamp explains: An order to buy or sell bitcoins when its price surpasses a particular point, thus ensuring a greater probability of achieving a predetermined entry or exit price, limiting the investor's loss or locking in his or her profit. Once the price surpasses the....
---
Quotes
Free transactions are nice and we can keep it that way if people don't abuse them.