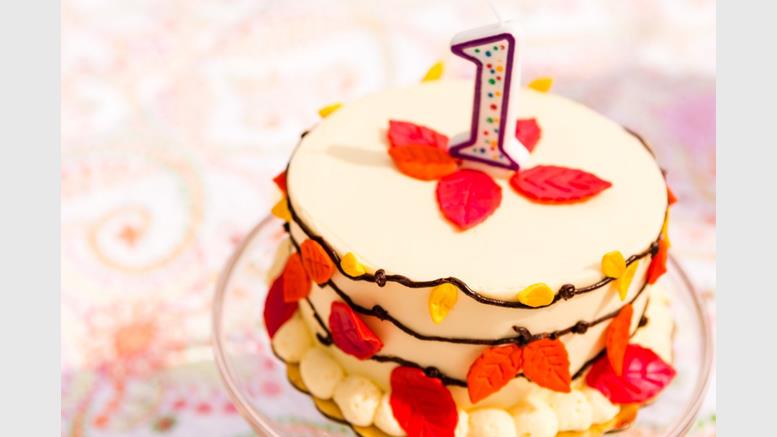 Excitement Builds As Dogecoin's First Birthday Nears
Users of Dogecoin call each other 'Shibes', after the meme which Dogecoin is based on, which features the Shiba Inu breed of dog. One year ago tomorrow, Dogecoin entered the cryptocurrency world. This curious new coin, which was based on the popular Shiba Inu from the Doge meme, was very well received by cryptocurrency enthusiasts. A mining pool was created within hours of launch, and people began to mine Dogecoin. Some did it for the fun of it; they were just looking to get a piece of the action of this fun new coin based off of a meme. Others believed in Dogecoin's future, some even....
---
Related News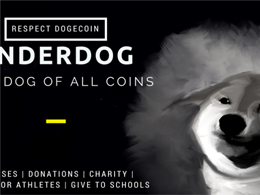 In the world of digital currency, dogecoin is practically bitcoin's right hand man. Dogecoin guards the gates to bitcoin's kingdom. It drives the carriage when bitcoin has a meeting in town, and it makes sure that all of bitcoin's meals are served on time. When it comes to duties, dogecoin has quite a few, but it never fails to perform. Right now, the cryptocurrency is eyeing a specific price spot, and while it is encountering some resistance, dogecoin is known not only for being strong and even-tempered, but it's also known for being persistent. Recently, the coin celebrated its first....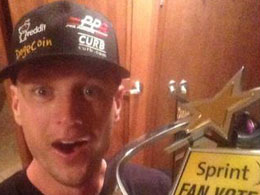 The results are in! Josh Wise, driver of the Dogecar, won the Sprint Fan Vote. The results were announced following the Sprint Showdown tonight. The win, as expected, has brought a ton of excitement to the Dogecoin community on reddit. Fans have been encouraging each other to vote, and the majority of posts on the front page of /r/dogecoin on reddit this past week have been related to the competition. The Dogecoin community will be celebrating this victory for weeks on end. And the truth is, they have a ton to celebrate. Not only did they raise enough money to sponsor a NASCAR driver, but....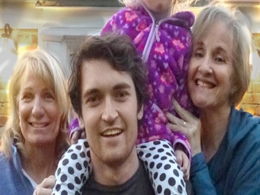 This letter to Ross Ulbricht was written by Lyn Ulbricht. Ross will spend his 32nd birthday (his third in prison) on March 27, Easter Sunday. I think of Easter as a time of hope and resurrection, and pray that this next year will be that for Ross. On one of my birthdays, when I commented on getting older, Ross said, "No big deal Mom. A birthday is just another trip around the sun." But it is not easy, and is often crushing, to watch your early 30s pass by as you spend day upon endless day, month after month, year after year in what is virtually a cage.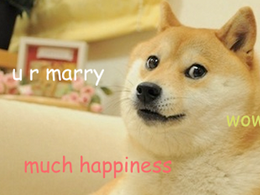 Relaxing after a long week in the alternative digital currency world? If so, it's time to kick back, count your coins and remember that we're all here to have fun. California offers much weddings for dogecoin. While the list of places where you can spend your bitcoin is steadily growing, there aren't nearly as many locations that will accept the less than one-year-old digital currency dogecoin. However, dogecoin lovers have gained a new service that will take their dogecoins as payment - a marriage service based out of Los Angeles County in California. Long2Wed has been accepting both....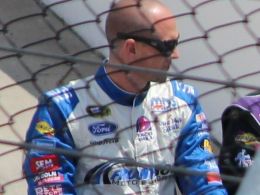 The original Doge meme. Dogecoin currently has the fifth largest market cap out of all the cryptocurrencies, valued at approximately $39 million. The Doge community has been putting this value to good use. Shibes have become known for their kindness: they have completed many charity projects, including raising $25,000 worth of Dogecoin to send the Jamaican bobsled team to the Sochi Olympics, over $20,000 worth to build two water taps for Kenyan communities, and over $6,500 worth to pay back stolen funds to fellow Shibes following the hacking of a popular online wallet. Users of Dogecoin....
---
Quotes
Technical answer in bitcoin is that bitcoin is a remarkable cryptography achievements.