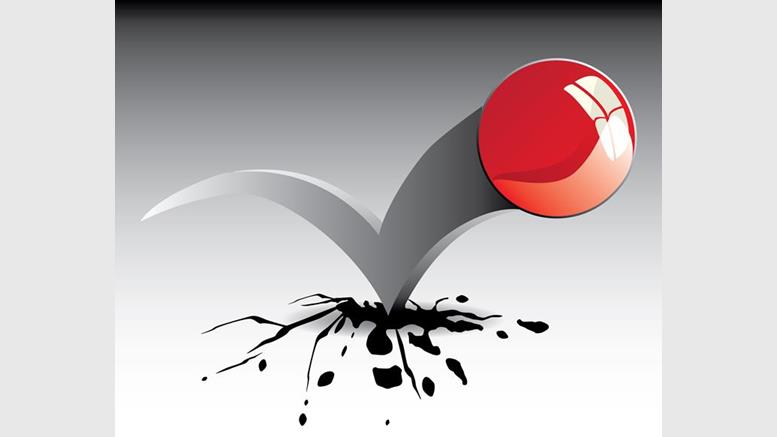 Bitcoin Price Due for a Modest Bounce
What a difference a day makes, or so they say. Today's market fall was completely expected. We discussed the reasons in detail in yesterday's article. No need to rehash it today. But where do we go from here? Where and when is the bottom? Fake news from China is only excuse for the market to move. The only this we can say with certainty about the bottom of this market is we are 24 hours and $30 closer to the end than we were yesterday. But, of course, that is unsatisfying to say the least. So let's indulge in a bit of speculation. 60-minute Chart. The 60-minute chart us the market found....
---
Related News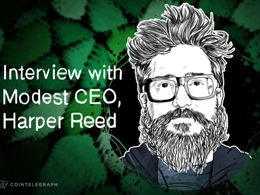 Modest, Inc. is an interesting name for a company started by someone who proclaims himself to be "probably one of the coolest guys ever," but the company is rising and worth keeping an eye on. What makes the company interesting from a Bitcoin community perspective isn't that they accept Bitcoin, because they don't. It's that their founder, Harper Reed, tells me that he has been a bitcoin enthusiast since 2010, and he still thinks bitcoin isn't ready for the mainstream. With more people using their phones for everything, mobile commerce is of growing importance. It doesn't take a genius to....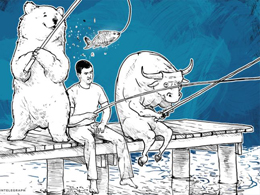 In last week's post we concluded with the following statement: As you can see last Sunday we were very Bearish at a time when price had rebounded from around US$320 to US$330. In hindsight, the bounce had a little more legs in it than initially expected, but as the primary view explains, the overall picture will remain Bearish according to the charts as long as we stay below US$400 and most like US$420. We have now turned Bearish across all time frames. Until proven otherwise any bounce is expected to just be new lower high until we can get back above US$420. What we thought was a nice....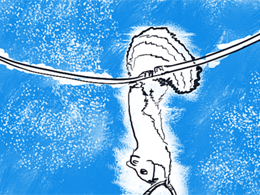 Neucoin Price Key Highlights. Neucoin price has been sliding lower, mostly driven by bitcoin price strength in the past few days. This has taken price all the way down to its lows for the month at 0.000021, at which profit-taking might take place and pave the way for a quick bounce. Neucoin price could see a bit more upside from here, especially if traders book profits off their positions by the end of this month. Technicals Support a Bounce. Technical indicators are also suggesting that a bounce might be in order, as the selloff is overdone. Stochastic is in the oversold region, which....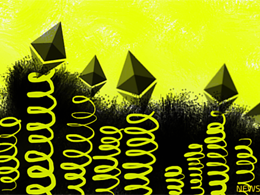 Ethereum Price Key Highlights. Ethereum price appears to be creating a range on its 1-hour time frame, unable to sustain its momentum after an earlier breakout. Price found resistance at 0.00300 and support at the 0.00285 area. Ethereum price just bounced off the top of its range and may be ready to test the bottom once more. Ethereum price could continue with its sideways movement, as technical indicators aren't offering any signals for directional plays. Short-Term Profit Opportunities. With that, ethereum traders might simply go for short-term gains, buying off support and selling at....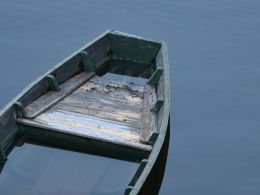 Ether (ETH) prices fell to a nine-month low on 5th December, building on the losses suffered in recent weeks. Ether, the digital asset used to power platform ethereum, reached $7, the lowest since 1st March, according to CoinMarketCap. The digital currency hit this price at 18:44 UTC, and then lingered at this price until rising to $7.01 at 19:01 UTC, CoinMarketCap data shows. Ether prices quickly mounted a modest recovery, rising to $7.10 by 19:10 UTC. Yet, ether experienced these price fluctuations amid modest volume, as 24-hour trading volume fluctuated between $13m and $14m....
---
Quotes
Digital currency's more about freedom. Because all the time people are trying to get in your pocket, trying to do different things to control you. Freedom to choose what you do with your money, and freedom to keep your money without people influencing it by printing money or through regulation.