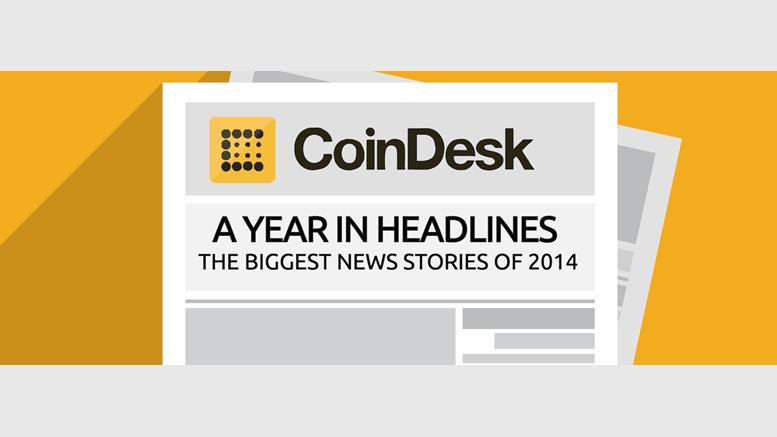 A Year in Headlines: CoinDesk's Top News Stories of 2014
Though it seems like just yesterday we entered 2014, bitcoin's place in society and the industry as a whole has completely changed throughout this year. With its current price of $310, buying a bitcoin today costs less than half of what it would have put you back on 1st January ($770), but don't let these numbers fool you. Outside of its falling price, bitcoin has weathered considerable hardships in 2014, and the industry has subsequently matured as bad actors have been weeded out in favour of more dependable, transparent and legitimate entrepreneurs entering the space with the support of....
---
Related News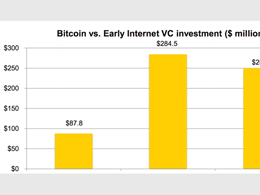 State of Bitcoin Q2 2014 from CoinDesk. Download the full report in PDF form. View more of CoinDesk's Research Reports here. In April we announced that CoinDesk would be publishing State of Bitcoin updates on a quarterly basis. Given the positive response we have received since 2014's first report, we are pleased to release our latest update. This State of Bitcoin Q2 report focuses on data and events in the second quarter of 2014 through to the present day. Here are some of the highlights. 2014 Q2 report highlights. Bitcoin's price continues to be a key focus. Some people, including....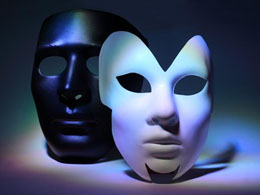 Bitcoin in the Headlines is a weekly analysis of industry media coverage and its impact. This week's coverage is a testament of just how varied things in the bitcoin space can really get. On the one hand, many mainstream media sources ran stories on the US Securities and Exchange Commission's indictment of the now-defunct cryptocurrency mining firm GAW Miners for alleged securities fraud. At the opposite end of the spectrum, Wall Street investment bank Goldman Sachs - which participated in Circle's $50m funding round earlier this year - made headlines after a patent application for its own....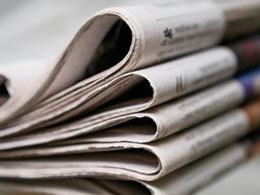 Bitcoin in the Headlines is a weekly look at bitcoin news, analysing media and its impact. Bitcoin's Wild West days may be numbered, or so the headlines would have us believe. This week saw the release of the final version of the BitLicense, New York's long-awaited, and still heavily debated, state-specific regulation for bitcoin businesses. Unsurprisingly, the news was extensively covered in the media, and often heralded as a milestone in the evolution of the emerging technology. Many stories used legitimizing language and headlines that foreshadowed that bitcoin had taken yet another....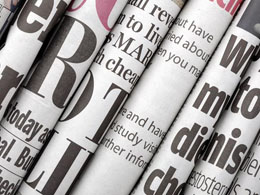 Bitcoin in the Headlines is a weekly look at global bitcoin news, analysing media coverage and its impact. This week, despite a relative shortage of bitcoin news, the digital currency has still captivated a considerable amount of attention from the mainstream media. It also seems that, perhaps fatigued with the recurring negativity around the subject, the media has engaged in deeper analysis. From examining the viability of the digital currency as a payment method to the usual price debate and mention of crime, this week's coverage has something for everyone. CoinDesk takes a look at the....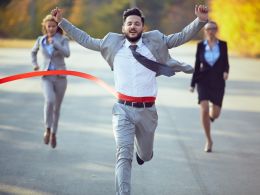 After a year filled with its share of doom and gloom, the verdict is in: Bitcoin won 2015. As trumpeted by headlines in CNBC and Bloomberg, bitcoin was the best-performing currency of the year, netting near-40% gains, more than double its nearest competition, the Somali Shilling and Gambian Dalasi. The development contrasts with bitcoin's performance from 2014, in which it lost 56% of its value, the most among global currencies. A look at the CoinDesk USD Bitcoin Price Index (BPI) from October on reveals an impressive upward arch that contrasts with the choppy peaks and....
---
Quotes
Someday consumers and businesses won't hold bitcoins for their account but will unknowingly access the bitcoin network whenever payments are made.