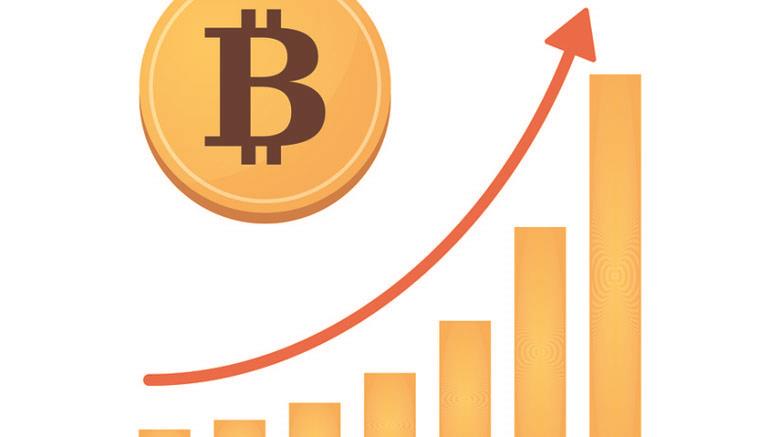 Bitcoin Price Up: Sitting at Around $232
With the Bitcoin price up, it is clear once again that those who called for Bitcoin's coming death were once again wrong. Well, well, well... So it seems the bitcoin price is once again attempting to climb the ladder to greatness. Following massive fluctuations that saw the price of the digital currency stumble well below $200 for a short while, the price of bitcoin has now risen up like the morning sun and is clinging onto the side of the mountain for dear life, currently sitting at a flat-lining $232. Of course, there are many out there that truly believe with every fiber of their being....
---
Related News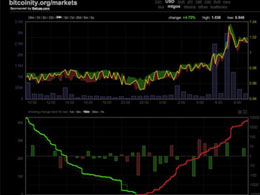 It was probably bound to happen, but if you've got your eyes on the charts this morning, you may have noticed that the price of bitcoin at the Mt. Gox exchange has once again surpassed $1,000 - a bit over a week since the last time this happened. At the time of this writing, the bitcoin price at the Japan-based exchange is sitting at $1,013. Meanwhile at Bitstamp, the price per bitcoin is significantly less at $829. That's a different of about $184 - significantly higher than what we're normally used to seeing. Anyone can speculate what the reason for the price increase could be, but it....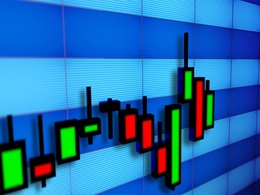 The price of Bitcoin has been trending upwards for the past couple days giving some people the opinion that it is in a bullish phase. The value of the cryptocurrency has been quite eventful as it had been sitting at USD $375 over the past couple of weeks until just recently bumping up over the $400 mark. On the 21st of February, the price had touched $450 per BTC and seemed to be edging towards the $500 mark. However, the market value hit resistance and now is hovering in the $425-435 range.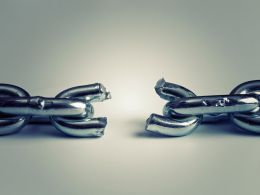 Fortunately, last night's decision to buy bitcoin at around $658 turned out to be quite profitable, up around $30 in under a day. I have not closed that position as I expect that asset to go up quite a bit higher over the next two weeks. Today I want to take another look at ethereum. We last looked at this asset two or three days ago. At that time price was sitting at the top of the square, and also right on the 1×2 Gann angle. I noted that it seemed to have strong support at that level. Because price was sitting exactly on support, I pointed out that this gave us the luxury....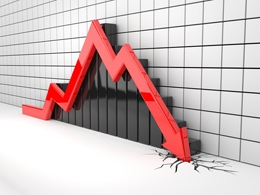 Over the past few years, Bitcoin has often been compared to gold, as both forms of wealth allegedly rely on scarcity to make them inherently valuable. Additionally, both Bitcoin and gold are generated through a process called "mining", albeit both currencies take a different approach to completing this process. Now that the gold price keeps plummeting, that comparison to Bitcoin seems no longer valid, as the digital currency has been relatively stable all year. Even though the price per ounce of gold is still well above US$1,000, there seems to be less and less interest from investors to....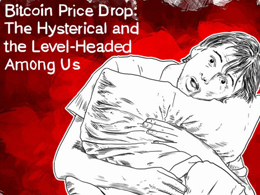 A price crash lays bare some of the strangest aspects of people's personalities. When I went to bed Friday night, 1 bitcoin was threatening to break through the US$360 floor. When I awoke Saturday morning, the price was in the 330s. By Sunday afternoon, I saw sell prices on some exchanges around US$280. That range encompasses a 22% drop in Bitcoin's exchange value against the US dollar. "Bearish: In case prices break down bellow the US$340-350 zone, it would most likely go down to the US$260 area with the round number of US$300 perhaps slowing down the slide a bit." By Monday morning, the....
---
Quotes
Bitcoin is getting there. But it's not there yet. When it gets there, expect governments to panic and society to be reshaped into something where governments cannot rely on taxing income nor wealth for running their operations.