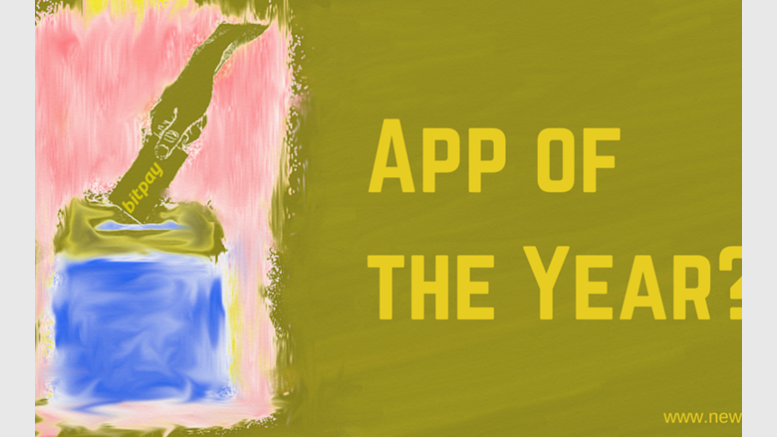 BitPay's Bitcoin Checkout Receives Nomination for Retail App Of The Year
BitPay's point-of-sale app Bitcoin Checkout has been nominated for the Retail App of the Year award at the Contactless & Mobile Awards to be held in London this April. The revolutionary app improves the customer experience by allowing them to accept Bitcoin payments on a mobile device. Bitcoin Checkout utilizes the NFC (Near Field Technology) which allows its users to transfer the funds by just establishing a radio connection and tapping their phones. "We want to show the world that this combination of NFC and Bitcoin technology really is the most secure, frictionless solution out there,"....
---
Related News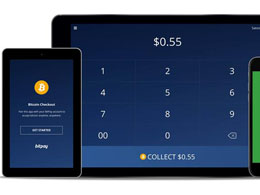 BitPay has released a new merchant app that aims to cut queues at the till with 'one-tap' bitcoin payments. Bitcoin Checkout, which debuted at the Money20/20 conference in Las Vegas this week, makes BitPay the first bitcoin merchant processor to offer one-touch payments at the point of sale. In what the company describes as a "seamless" experience, customers can hold their tablet or smartphone over the merchant's point-of-sale device and - using NFC (near-field communication) technology - submit their digital cash by tapping 'send'. Mobile apps by Mycelium, Bitcoin Wallet and Hive are all....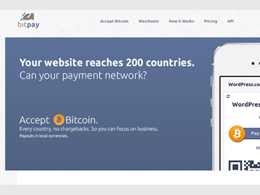 On the tails of Bitcoin Black Friday, BitPay Inc. announced a new record of processing 55,288 of bitcoin merchant transactions in November. BitPay continues to sign on new merchants daily and most recently released a new merchant pricing model and merchant directory. Taking the lead in the payment processing space in the Bitcoin community, BitPay also brought on Virgin Galactic as a merchant to go as far as facilitate the acceptance of Bitcoin for flights to outer space! BitPay onboarded over 3,000 merchants and also worked with Shopify to integrate BitPay into its checkout process to....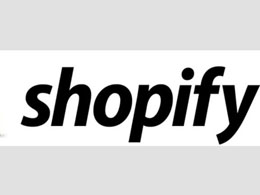 E-commerce platform Shopify has announced they are including digital currency Bitcoin as a payment option for their over-70,000-strong client stores. The move comes as the value of Bitcoin continues its upward trend value, priced at about $390 USD at the time of this writing. Shopify will handle Bitcoin payments via BitPay. The announcement, as posted on the company's forums: Hey Everyone, Just a quick update on this: our Bitpay integration is feature-complete and can be added to your store now. Due to the fact that it's a very new feature and not something we're ready to roll out to all....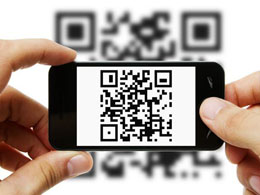 Georgia-based bitcoin merchant processing provider BitPay has announced the launch of the Bitcoin Payment Protocol, a wallet update designed to eliminate the "human error in making a bitcoin payment". In the official announcement, the company said the update would reduce friction at the point of sale by eliminating the need for consumers to copy the address and amount into their wallet. At checkout, users who scan a QR code or click to initiate payment will only be presented two options, pay or don't pay. Though this may sound like a small improvement, Stephen Pair, CTO and co-founder of....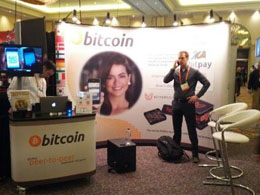 BitPay has announced that it has secured a funding round of $510,000 from outside investors. The investors include Barry Silbert, founder of SecondMarket, a trading platform used by institutional investors to exchange shares in companies that have not gone public. Jimmy Furland, also of SecondMarket. Shakil Khan, founder of the online music service Spotify; and the Bitcoin community's own Roger Ver, responsible for Memory Dealers and the Bitcoin Store, as well as others in the technology sector. BitPay is Bitcoin's leading payment processor, providing merchants with ready-made software....
---
Quotes
Swift could someday send transactions in bitcoin as a currency if banks offer accounts in bitcoin.