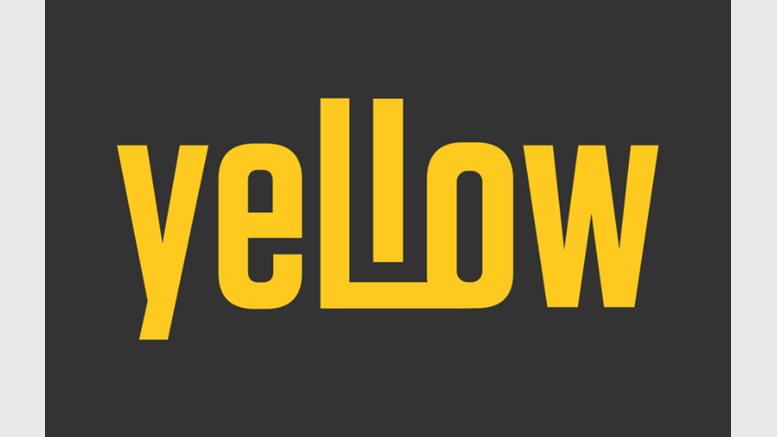 Exclusive: David on How They Are Painting the Middle East Yellow
We interviewed David El Achkar, the founder of Yellow, one of the first Bitcoin payment solution provider in the Middle East. Middle East is a unique and lucrative market where online payments are expensive and not widely adopted yet. By offering a bitcoin-based payment service, yellow is bridging the gap created by lack of attractive online payment services along with the goodness of Bitcoin. Yellow was founded in mid-2013 by David El Achkar and James Piechota. The Dubai registered company has its presence in UAE, Lebanon and Jordan with plans of entering Kuwait soon. We asked him a few....
---
Related News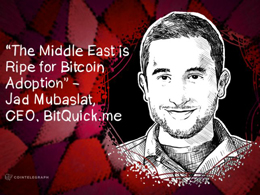 This week, BitQuick announced the launch of its trading platform BitQuick.me in the Middle East. While there haven't been more details on the topic, we reached out to its founder and CEO Jad Mubaslat, for enlightenment. Jad Mubaslat is a senior student in biomedical engineering and avid entrepreneur based in Colombus, Ohio. He founded BitQuick, an over-the-counter (OTC) Bitcoin trading platform in February 2013, and hasn't stopped working on the startup since. Today, BitQuick offers its services to customers across the world including North America, Europe, Asia, and most recently, the....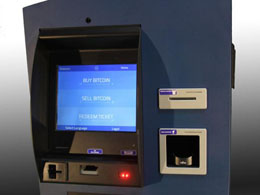 Bitcoin ATMs are seemingly popping up everywhere. From North America to Eastern Asia, and now: the Middle East. A report from Haaretz indicates that one of (if not the) first bitcoin ATMs in the Middle Eastern region is slated to come online Wednesday in Tel Aviv, Israel. Manufactured by Las Vegas, Nevada-based Robocoin and operated by a Bitbox, the machine will allow its users to both buy and sell bitcoins in a matter of seconds without going through bureaucracy. "The launch of the first Bitcoin ATM in the Middle East will allow any person with no previous knowledge of bitcoin and how it....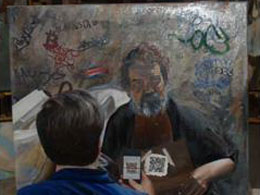 This amazing painting comes to our attention via /u/coolboy666 of Reddit. Check out the original thread here. I wish that I could purchase this painting myself, but it seems it already has an owner. If the buyer, seller, or artist would like to step forward and provide any further information, please comment. Have a cryptic day, mis amigos. Recently sighted in a Hotel in Costa Rica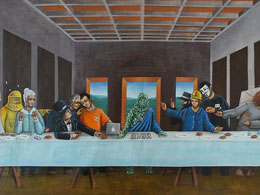 A stunning recreation of Leonardo da Vinci's The Last Supper painting with a focus on bitcoin sold for big bucks on auction website eBay this weekend. Dubbed The Last Bitcoin Supper (above), the painting - which measures 140cm x 70cm - was created by French artist Youl, and has previously received a less-than-impressive reaction from the community. But now, well, fifty-eight bids brought the final price of the auction to a whopping $2,900 [see the auction here], payable in bitcoin, of course. The painting is complete with a number of interesting representations, namely in the center. What....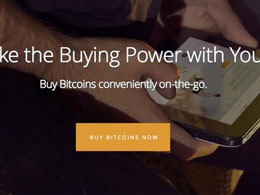 Bitcoin buying and selling platform BitQuick took to social media on Wednesday, posting that they have launched a trading platform for the Middle East, allowing enthusiasts in the region to buy and sell bitcoin. While details weren't abundant, BitQuick says they've launched support for six currencies (including the USD), making the buying and selling of the digital currency available in: Jordan, Palestine, Egypt, Lebanon, Kuwait, United Arab Emirates, Qatar and more. BitQuick is one of the few companies in the bitcoin sector to focus their attention on the Middle East at a time when many....
---
Quotes
BitCoin is actually an exploit against network complexity. Not financial networks, or computer networks, or social networks. Networks themselves.