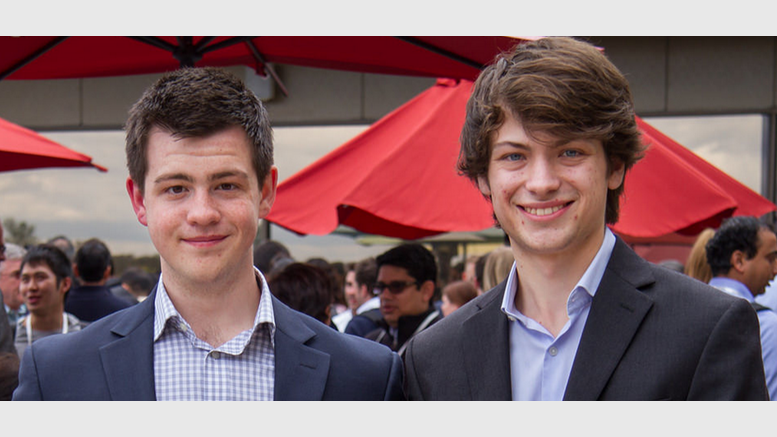 Pinn Wins Top Prize for Hands-Free Bitcoin Payments App
Payments startup Pinn placed first in the retail category at Plug and Play demo day last week for a unique point-of-sale (POS) solution that enables bitcoin and fiat payments without the need for a smartphone or wallet. The accelerator featured a number of bitcoin and blockchain startups in its FinTech portion, however, Pinn provided evidence of bitcoin's expanding appeal to other markets. Pinn was the only retail startup to integrate bitcoin into its solution, but 18-year-old entrepreneur and CEO Will Summerlin sees the technology as one that could give it a long-term advantage over its....
---
Related News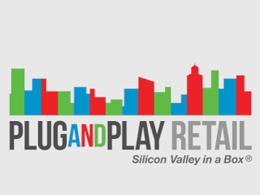 The payment processing start-up, Pinn has topped the retail segment of the recently concluded Plug and Play accelerator cohort demo day. Founded by Will Summerlin and Nick Auriana with Kyle Crews as a lead engineer, the company enables bitcoin and fiat payments for merchants. Pinn's unique point of sale system doesn't require smartphone or wallet for making payments. According to the company's description, Pinn is a retail payment and authentication system built around the Internet of things. It uses a proprietary proximity technology to enable a single point of action payment process. In....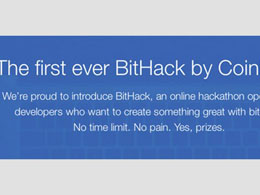 Popular bitcoin buying/selling house (and wallet service) Coinbase has launched BitHack, an online hackathon that is open to "developers who want to create something great with bitcoin." In order for developers to get involved, they must sign up to Coinbase, register to BitHack, and get their projects going. Applications must be submitted by 11:59 pm PST on the 16th of March - and three prizes will be awarded to the best apps, judged by BitHack/Coinbase. First prize wins $10,000 worth of bitcoin, 2nd prize wins $5,000 worth of bitcoin, and third place wins a reasonable $3,000 worth of....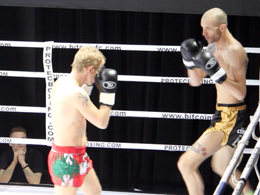 Seven kickboxers from around Europe competed in the first Bitcoin Fight Night on Saturday, 5th April. Held at the iconic O2 Arena in London, a prize of bitcoin worth £5,000 was on offer to the tournament victor. Before the actual tournament kicked off, six fighters competed in the warm-up rounds, including two female combatants. Sweden-based Meran Zangana was the big winner of the event, scooping the digital currency prize as his reward for beating the UK's Kevin Ward in the final fight of the night. With over 700 tickets sold, the tournament was the biggest UK-based bitcoin event yet.....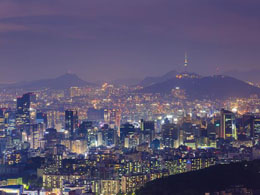 Bitcoin services company Coinplug has snatched the top prize in a financial technology competition sponsored by major banking group JB Financial Group. Over 100 companies vied for a total prize pool of 130m Korean won ($116,200) at the FinTech Frontiers Fair held in Seoul, South Korea. JB Financial Group is a financial services company with over 35.5 trillion Korean won ($32.3bn) in assets and 3,300 employees. It is one of the leading innovators of financial technology in East Asia. Coinplug's winning entry, which scored 50m KRW ($45,500), was a system utilizing the bitcoin blockchain to....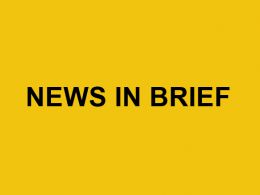 Email paywall system Mailman has won Coinbase's second hackathon, which gave away $70,000 worth of bitcoin in prizes. The system, which rewards consumers in bitcoin and uses the blockchain to filter spam messages, received a $10,000 prize in bitcoin and a place on Boost VC's bitcoin accelerator class, reportedly worth $50,000. Coming in second and receiving a prize of $5,000 was SatoshiPay, a bitcoin paywall for publishers. Remittance aggregator Rebittance came third, receiving $3,000, while BlockchainME, a tool which creates verifiable IDs on the blockchain, came in fourth and received....
---
Quotes
If we remember, 15 years ago if you were doing anything on the internet you were going to make millions. I think it could be the same with Bitcoin.