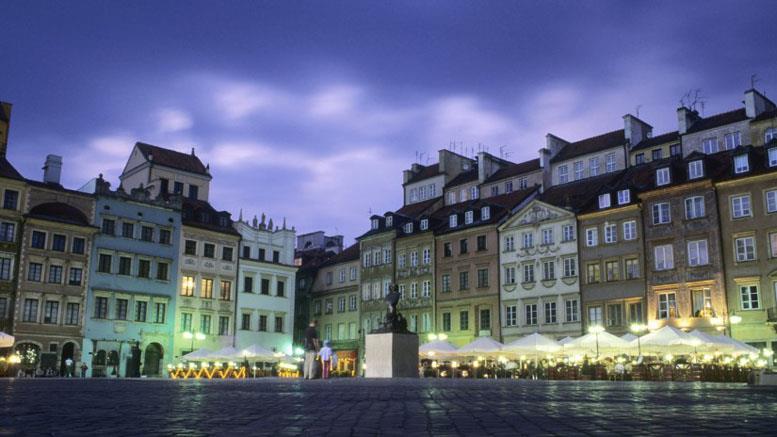 First Aten Coin Conference Held in Warsaw, Poland a Major Success
The FirstAten Coin Conference held in Warsaw Poland October 28th 2015 was a major success. The First Aten Coin Conference held in Warsaw Poland October 28th 2015 was a major success. There were over 100 attendees that came from all over the world. Those in attendance came from very diverse backgrounds from government officials, those working in the financial sector, investors, merchants who will accept Aten Coin as payment, to those who were just interested in Aten Coin and how it will become a global currency. There were a couple of interesting panels where the issues digital currencies....
---
Related News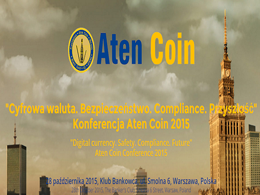 Aten Coin is a cryptocurrency quickly becoming the go-to Altcoin for people interested in enjoying benefits that cryptocurrency can bring to the financial industry, while maintaining the highest levels of government compliance. Aten Coin will be introducing a new blockchain, known as the "privately regulated public blockchain," as well as hosting a conference to talk about the future of the coin. I spoke to Marcus Andrade from Aten Coin regarding the new blockchain, the conference, and government compliance. Can you briefly describe the goal/purpose of Atencoin?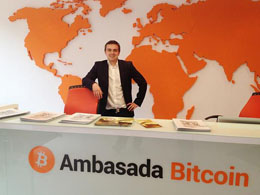 Poland's digital currency scene continues its rapid expansion with the country's first bitcoin ATM freshly launched in the capital Warsaw and many more soon to follow, according to the operators. Located at Bitcoin Embassy Warsaw, which opened this May, the new machine is manufactured by Lamassu and works in partnership with bitcoin exchange Bitstamp. The Bitcoin Embassy was set up to act as a hub for the Warsaw's rapidly expanding bitcoin scene, Piotr Hetzig, the company's chief executive, told CoinDesk. Launching the bitcoin ATM in the heart of Warsaw was aimed to boost the visibility of....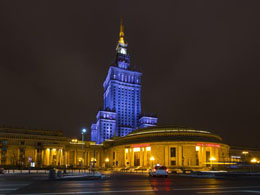 A new bitcoin embassy was launched in Poland's capital Warsaw on 12th May with the aim of promoting the digital currency in the country and fostering innovation. Located on Krucza 46 street, right in the city centre, the embassy is a stone's-throw from the Warsaw Stock Exchange and Poland's central bank - two of the most powerful financial institutions in the Polish economy. Inside the newly furbished, contemporary office space stands bitcoin mining hardware. On one of the walls hangs a triple clock showing local time in three cities: Montreal, Tel Aviv and Warsaw. "These are the first....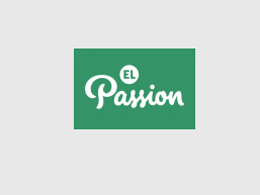 El Passion (http://www.elpassion.com), a small web design and mobile application development company with 23 employees based in Warsaw, Poland apparently has a passion for Bitcoin. In July of 2013 they became the first company in Warsaw to accept BTC. They gave a presentation and then in August staged the first Bitcoin party in Warsaw, having convinced a local bar to host the event. No word on whether the tavern accepted BTC for beer, but the attendees had fun slapping QR code stickers for the waitresses' tips where every guy was sure to look. It's unclear how many actual tips were paid....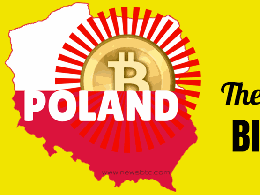 Poland is one of the countries in Europe where businesses and the population have invited Bitcoin among their midst with open arms. Adoption of Bitcoin in Poland is surprisingly increasing with many businesses including Bitcoin as one of the payment options. The fact that the country's official currency, Polish zloty is the eleventh* most popular currency in Bitcoin trade is enough to understand the extent of penetration of Bitcoin in Poland. Poland: Many Firsts in Bitcoin. Poland also has a significant number of firsts in its credit when it comes to Bitcoins. Medicover Hospital in Warsaw,....
---
Quotes
To be clear, virtual currency is not necessarily synonymous with anonymity. A convertible virtual currency with appropriate anti-money laundering and know-your-customer controls, as required by U.S. law, can safeguard its system from exploitation by criminals and terrorists in the same way any other money services business could. As virtual currency systems develop, it is imperative to law enforcement interests that those systems comply with applicable anti-money laundering and know-your-customer controls.