 What is a Bitcoin Whale?
The term "whale" is frequently used to describe the big money Bitcoin players that show their hand in the Bitcoin market. The ocean as a metaphor for the market is apt, since one can then extend it to include the big fish and the small fish; sharks; rallies as feeding frenzies; waves as market moves; and so forth. It may be, however, that the term "whale" has been applied to the wrong class of investor because the players described below are truly the biggest creatures in the ocean. Bitcoin Dolphins. They show themselves in the exchanges with orders of 1000 BTC, every now and again, and....
---
Related News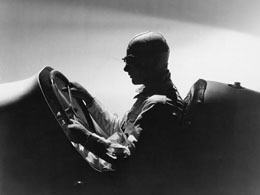 Tuur Demeester is an independent investor and newsletter writer. He has a background in Austrian economics, the school that specialises in the study of boom-and-bust cycles in the economy. Here, he compares bitcoin's disruptive potential in traditional finance to petroleum's shakeup of the whale oil industry in the 19th century. Today, I want to tell you the story of Charles W Morgan. Mr Morgan lived in the United States during the early 19th century and was a successful entrepreneur and investor. He was active in the energy market. Or, as it was better known in the day: whale hunting.....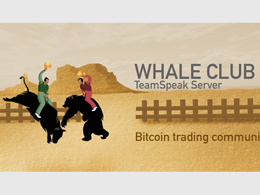 "How much is he dumping?" The phrase comes to surface amid a collection of voices, most discussing the unknown trader. The room focuses on his (or her) observable market influence, dissecting how and why he closed all his short positions for signs of strategy. "He was defending that position," one of the voices says with authority. "That price should have gone up on the ratio, it didn't. I think it was him dumping." Whether he's Clowncontrol, Gregcron or Barry White, or one of a host of other usernames that dot the screen, is unclear. Salacious talk aside, it's a boring day in the Whale....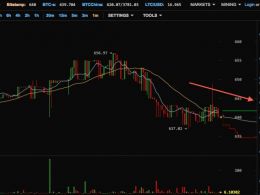 Today we have seen a couple of massive sells taking place on Mt. Gox and now currently there has been put up a sell order of more than 1000 Bitcoins on Bitstamp.net. As you can see from the Bitcoin graph below we just saw a new sell order of 1011 Bitcoins to the price of 641 USD per Bitcoin. Massive Bitcoin Sell order. Could this be related to the latest news about "Thousands of Hoarded Bitcoins Flood the Block Chain in Mystery Transaction"? There could be a big whale trying to sell off his coins, or some of his coins, from earlier Bitcoin-days. If this is so, we will have a "flooded"....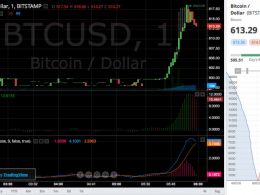 Just a couple of minutes ago the Bitcoin price started to move upwards. As you can see from the Bitcoin price chart to the right, the price has taken a leap from around 595 USD per Bitcoin to reaching a high of 618 USD, and then stabilizing at around 613 USD per BTC. That's a move of more than 20 USD in less than a couple of minutes. There has been no information published, as I'm aware of, that can explain this price movement at the current time being. The only real event that will take place today which will, and probably is, affecting the Bitcoin price is the US Marshals' Bitcoin....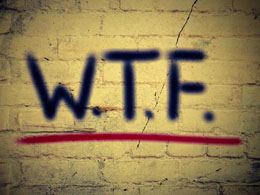 Bitcoin jumped more than 10 USD within a few minutes climbing above 290 USD while the Litecoin price plunged with more than 35%. Was it a big Litecoin "whale" or "bag holder" that sold off his/hers entire stack of litecoins just to go all in on Bitcoin? Some even claim that a ponzi scheme pumped the Litecoin price. You can read the article explaining it here. We are investigating the claim and will present our findings within 24 hours. To whomever sold litecoins: enter your comments below and give us your thoughts on your executed sell orders. It would be interesting to see if this was a....
---
Quotes
Gold is a great way to preserve wealth, but it is hard to move around. You do need some kind of alternative and Bitcoin fits the bill. I'm not surprised to see that happening.