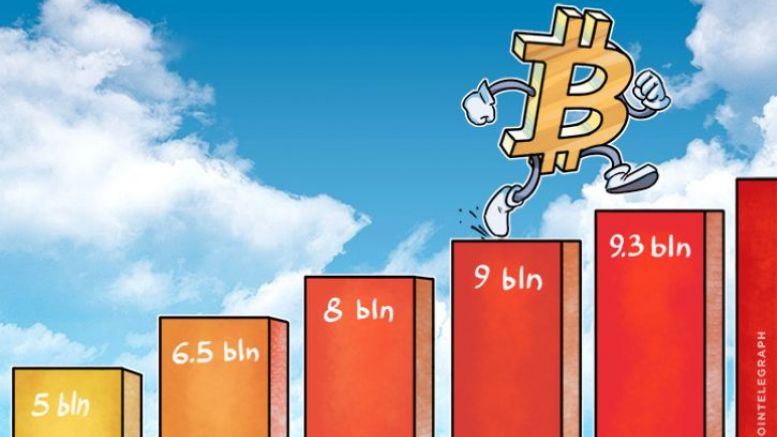 Bitcoin Surpasses $ 9 Bln Market Capitalization, Its Price and Acceptance Surging
Bitcoin's market capitalization has swiftly surged past the $ 8 bln dollar mark, and even momentarily broke the the $ 9 bln mark. However, it is still a good while off its historical highest point of 13.8 billion dollars of November 2013. 9 billion dollar market capitalization. On Saturday, June 4th 2016, Bitcoin surpassed the 9 billion dollar market capitalization mark for the first time since February 2014. Although this was only a temporary change, it is testament to the rising acceptance of the cryptocurrency and its associated rising price. However, as Reddit user, /u/chuckymcgee,....
---
Related News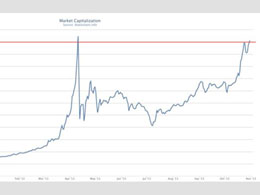 Today, Bitcoin's market capitalization has once again surpassed the 2.5 billion USD since the second quarter of 2013. While a 2.5 billion USD market cap is considered "chump change" in general economics, it's a great bit of news in the Bitcoin community. The news shows great signs of growth of the cryptocurrency. The question is, will the growth continue even further?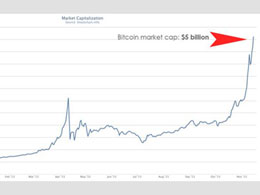 Bitcoin's total market capitalization has exceeded $5 billion USD. The news comes just says after we posted about the market cap hitting $3 billion, putting the digital currency at a growing rate that is so very impressive. The chart above will give you some level of understanding as to just how fast Bitcoin is growing as the mainstream gets accustomed to its presence. The major spike at the right of the chart from Oct/Nov dwarfs this year's previous highs - over $2.5 billion market cap in April of this year. Can Bitcoin sustain this level of growth? Where do you think we'll be by the end....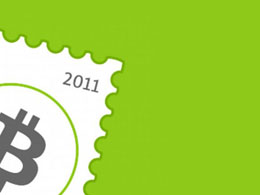 Bitcoin traders on the Bitstamp exchange platform may want to take note. New features are available that allow traders to better control their moves in the market: stop order and trailing stop order. And if you are like me (not a trader), you're probably asking yourself, what's a stop order and trailing stop order? Bitstamp explains: An order to buy or sell bitcoins when its price surpasses a particular point, thus ensuring a greater probability of achieving a predetermined entry or exit price, limiting the investor's loss or locking in his or her profit. Once the price surpasses the....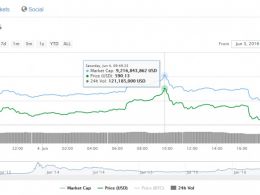 The total market capitalization of Bitcoin rose to $9 billion earlier today as the price increased beyond $576 per bitcoin. The Bitcoin network crossed another milestone earlier today. Thanks to the strong bitcoin trading in the past few weeks, the value of the digital currency has almost reached $600 mark. Simultaneously, keeping up with the increasing bitcoin price, the total market capitalization of the digital currency today crossed $9 billion. Even though the increase in market capitalization beyond $9 billion was short-lived, it is a milestone to be celebrated nevertheless. The....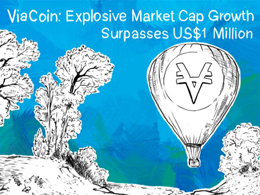 One of the important factors of cryptocurrency is whether or not they can achieve a meaningful market capitalization or not. It even took Bitcoin a long time to get to the US$1 million market cap. However, some of the altcoins are getting close to, or even above, the US$1 million mark. ViaCoin is one of the coins reaching this milestone, but there is a twist: it only took them a handful of days in order to do so. So let's take a look at why ViaCoin is so incredibly popular and valuable. "At this stage, you may ask the obvious question of "why not just build services on top of the Bitcoin....
---
Quotes
Bitcoin is an exciting new technology. For our Foundation work we are doing digital currency to help the poor get banking services. We don't use Bitcoin specifically for two reasons. One is that the poor shouldn't have a currency whose value goes up and down a lot compared to their local currency. Second is that if a mistake is made in who you pay then you need to be able to reverse it so anonymity wouldn't work.