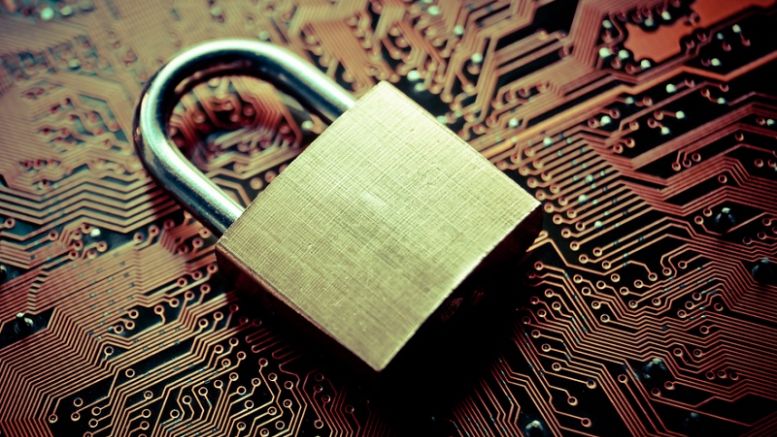 Bitcoin.com Podcast: New Host, New Episodes
In the latest Bitcoin.com Podcast, new hosts Gavin Knight and Stephen Polsky chat with Monero project leader Riccardo Spagni (a.k.a. "Fluffypony") about block sizes, the future of cryptocurrency privacy and why he doesn't care about markets. Gavin and Fluffypony talk Monero. Spagni said he became interested in Monero a few days after it launched, eventually forking the project away from its original founder who seemed "not able to play well with others." He and his co-workers previously held a dim view of altcoins, but changed their minds with Monero, after becoming interested in Monero's....
---
Related News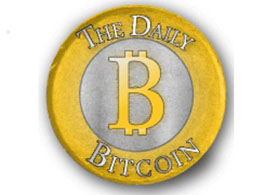 The amount of Bitcoin-related media out there has gotten quite large over the past few years. For over a year now we're had Bitcoin Magazine, but we also have a growing collection ofBitcoin songs, Bitcoin internet memes, a (unfortunately now defunct) Bitcoin video show and hundreds of Bitcoin guides, articles and books. Now, we have another kind of media to add to the collection: a half-hour daily podcast. The show, founded by Adam Levine, Paul Russo and Eli Sklar, has already aired three episodes, and has plans to continue producing five episodes per week for at least the next six months.....
The fifth episode of the Bitcoinist Podcast aired today. It's available on our RSS feed, Soundcloud, gPodder, Stitcher, and a growing number of podcasting apps and services. In this episode, My co-host, Caleb Chen and I, discuss the rise in Bitcoin's price, Jacob Appelbaum's ousting from the Tor project, Windows 10's various new security flaws, the kernel level Allwinner ARM exploit, play with drones in the background, and more. The podcast is in full swing again, so subscribe with whatever service you prefer, and rest assured that new content is on it's way.....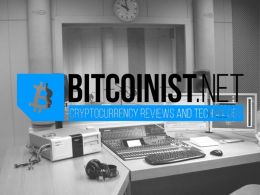 We sat down with Andrew Vegetabile for the episode 6 of the Bitcoinist Podcast, And discussed the Litecoin Roadmap, Their recent trademark fight, Steem, the DAO Hardfork, and more. Subscribe via RSS feed, Soundcloud, gPodder, Stitcher, or have a listen here: The podcast is in full swing again, so subscribe with whatever service you prefer, and rest assured that new content is on it's way. We'll be putting up new episodes on a weekly release schedule, and plan on featuring even more interviews with prominent people from the bitcoin business and development communities moving....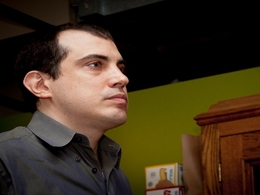 In case you didn't already know, Bitcoin.com now has its own podcast. In this show, our host Zach Doty brings on recognizable members of the Bitcoin community to discuss topics related to Bitcoin. The first episode of the Bitcoin.com podcast, which aired on January 15, 2016, featured Andreas Antonopoulos. The topic of this episode was "The Other 6 Billion." There are 7 billion people living on earth, and 6 billion of them do not have access to financial services, or "power banking," as Andreas calls it. Bitcoin can bring this massive portion of the population into the global economy,....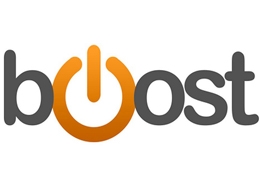 In the latest episode of the official Bitcoin.com podcast, your host Zach Doty sits down with Adam Draper of Boost VC. Zach and Adam discuss Bitcoin investments, as well as their outlooks on the future of the blockchain space. In the podcast, Draper says that he believes that 2016 will be a big year for Bitcoin. He says that major banks and financial institutions have finally realized the opportunities presented by the blockchain, and that many of them will be running experiments with the technology throughout 2016. "This year will be the year of the blockchain, which will also drive the....
---
Quotes
Spend some time with Bitcoin. Learn it, challenge it, and use it. You can assume no government wants you adopting this system in any capacity, and for that reason alone it's worth consideration by honest, moral, and industrious people. Economists and journalists often get caught up in this question: Why does Bitcoin have value? And the answer is very easy. Because it is useful and scarce.