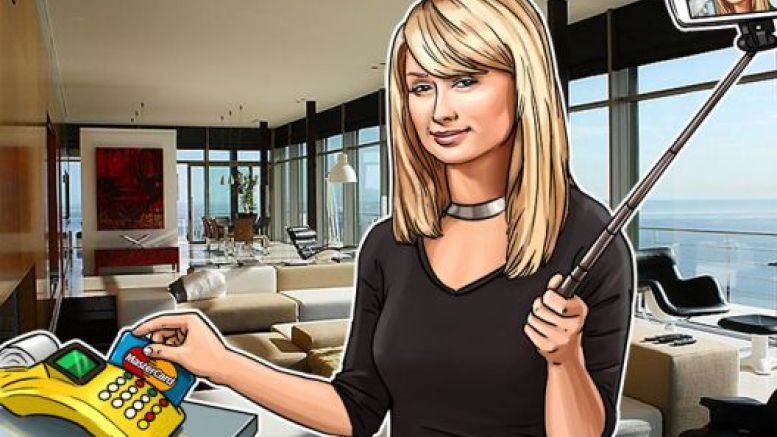 MasterCard Rolls Out Selfie Payments Decreasing Privacy One Step Further
MasterCard has rolled out facial recognition "selfie payments" across Europe, as privacy-centric cryptocurrencies push in the opposite direction towards anonymity. Beginning in 12 countries, MasterCard is employing Identity Check Mobile, a technology to allow customers to self-identify through facial recognition and fingerprints. An initial trial in the Netherlands revealed that over 75% of users surveyed indicated that they wished to continue using these methods of authentication, while 90% preferred to see biometric data used more in the future. This constitutes a shift away from....
---
Related News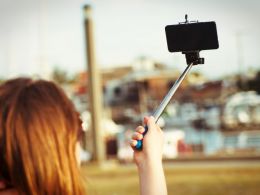 Citizens in Europe can now make payments through selfies after MasterCard announced it is unveiling its new technology that uses facial recognition and fingerprints. The Identify Check Mobile technology by MasterCard provides shoppers with the ability to purchase items through a selfie scan or a finger scan. However, this technology is only available when a shopper is visiting a merchant's shop online. It means, though, that shoppers won't be required to remember passwords for countless cards. MasterCard have already unveiled this technology in Canada, the Netherlands, and....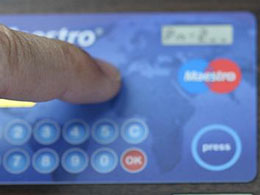 MasterCard has launched MasterCard Send, a personal payments service that enables funds to be sent quickly and securely to consumers domestically and internationally. Now live for users in the United States, MasterCard Send permits sending secure real-time payments to consumers, both banked and unbanked. The recipients get the funds immediately on their MasterCard or other cards, into mobile money and bank accounts or via cash agent outlets. "This unique platform will enable disbursements and person-to-person (P2P) payments to and from virtually any U. S. debit card account, including....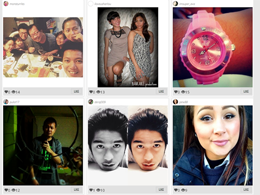 Philippines-based website Bitstars.ph has developed a novel way to get bitcoins into thousands of new hands, and demonstrate the network's utility for micropayments and tipping, with a worldwide 'selfie' competition. The site, which launched in alpha mode on 1st June, already has over 1,100 registered users who have submitted over 10,000 photos. Of themselves. A 'selfie', in case you hadn't heard, is a photographic self portrait - often taken specifically to be uploaded to a social network. Upload them to Bitstars.ph as well and you have the chance to earn bitcoin tips in addition to all....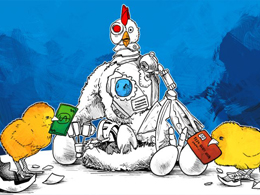 The UK's Emerging Payments Association (EPA) has announced the launch of the Catalyst, an incubator dedicated to early stage payments companies. Backed by leading payment firms MasterCard and The Bancorp, the Catalyst aims to help scale 25 businesses by providing young entrepreneurs with access to investors, mentors and commercial partners. Commenting on the initiative, Scott Abrahams, Head of Acceptance and Emerging Payments, at MasterCard, said: "Startups within the payments industry often find it difficult to find the right level of guidance, education and support to help them develop....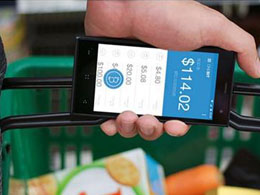 Startup OneBit is developing a Bitcoin wallet app that lets users pay at any store with contactless mobile payments via the MasterCard PayPass payment network. OneBit securely converts bitcoin on the fly at market rate into any major local currency using BitPay, and pays the merchant via their NFC payment terminals. OneBit will permit users to pay at any MasterCard PayPass-accepting merchant worldwide, with zero fees. "The magic that happens underneath" is done by BitPay, which converts the OneBit user's bitcoin to the local currency of the merchant, and MasterCard, which actually sends....
---
Quotes
I think it's [Bitcoin] a technical tour de force, but that's an area where governments are gonna maintain a dominant role.