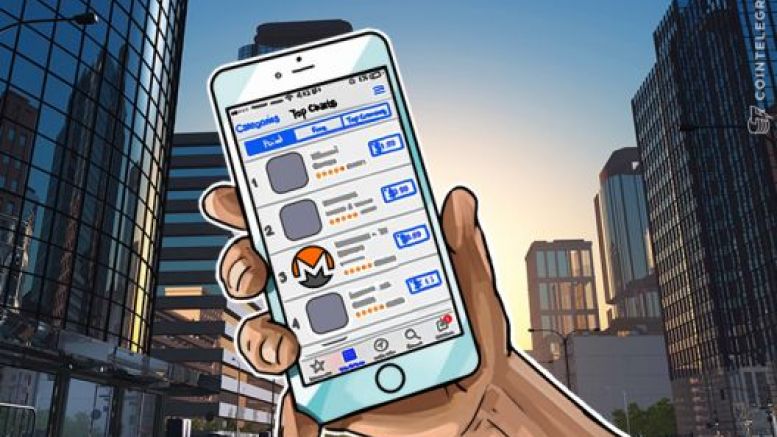 Jaxx Announces Inclusion of Monero Across 9 Platforms, Including Picky App Store
Jaxx has announced it will be integrating Monero into its wallet. The popular multi-coin cryptocurrency wallet announced via Twitter that it planned to integrate the privacy-centric coin in the near future. This integration will span all nine platforms supported by Jaxx, including iOS and the App Store, which have been notoriously picky about cryptocurrency in the past. Decentral CEO Anthony Di Iorio confirmed in a tweet that the Monero integration would hold true for the App Store as well: Apple's confusing App Store cryptocurrency policy. Cryptocurrencies have long struggled with Apple....
---
Related News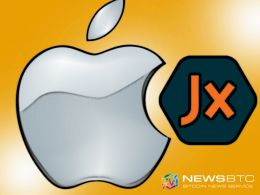 Jaxx to remove Dash cryptocurrency support from its iOS wallet applications following Apple's objection. Jaxx, the multi-cryptocurrency wallet application provider may soon withdraw Dash support from its iOS offering. Within weeks of including a new cryptocurrency to its platform, Apple has raised objections by dictating terms as it always does. According to Apple, applications supporting Bitcoin, Ethereum, Dogecoin, Litecoin, Ripple, and DAO are the only ones that are allowed on its App store. After receiving the communication, the founder of Jaxx, Anthony Di Iorio has....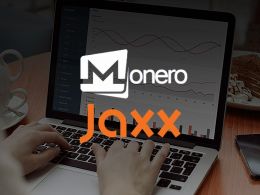 There has been a flurry of activity for Anthony Di Iorio and his team at Decentral since the beginning of 2016. Di Iorio, CEO and founder of Jaxx, has long been a champion of bold endeavors around decentralized technologies. As a multi-token, blockchain interface, the blockchain-agnostic Jaxx wallet operates on nine platforms and pairs across all user devices for nearly all of its supported currencies. At a time when Apple is being cautious about what it allows into its app store, Jaxx became the first iOS wallet to transact in Ether, the native currency of Ethereum's smart....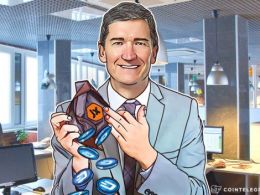 On the August 31, 2016, Anthony Di Iorio, CEO and Founder of Decentral and Jaxx, tweeted that Apple would only allow approved coins on their App Store. He described Apple's decision as 'mindboggling.' The immediate impact that this has had is that Dash, which had just been introduced on the Jaxx wallet as early as August 2016 is now to be taken off for Apple users. It is pertinent to mention here that Jaxx holds a particular appeal to some users as it supports multiple currencies including ETH, BTC and Dash, at the time of the writing and it allows users to transact....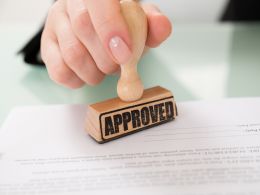 Tech giant Apple has been picky lately when it comes to certain cryptocurrencies. However, on September 12 the Cupertino, California-based firm revealed three more altcoins have been approved for its App Store. Lisk, Digicash and Steem Allowed in the App Store. Apple left the crypto-community in a state of confusion after the removal of two cryptocurrencies last week. Now, Jaxx CEO Anthony Di Iorio has learned in a detailed conversation with Apple that three different altcoins have received approval for inclusion on iOS devices. Lisk, Steem and Digicash got the green....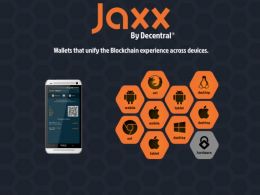 Jaxx, the blockchain wallet solution from Decentral will soon start supporting LiteCoin and Ethereum Classic. Jaxx is back at it again, doing what it does the best. The blockchain wallet service provider has announced the inclusion of yet another cryptocurrency to its list of supported crypto-assets. The latest addition comes in the form of LiteCoin. The blockchain wallet application will start supporting LiteCoin on all the 9 platform, starting early October states the company's press release. The new development comes within a fortnight of the previous announcement....
---
Quotes
The Bitcoin protocol has immense intrinsic value as a self-regulating frictionless payment network affordable to almost anyone. Here is a technology that allows anyone to send any amount of money to anyone else in the world at virtually no cost with nothing more than an Internet connection or smart phone. Bitcoin, like the Internet, is one of those innovations that can break down barriers; information barriers in the case of the Internet, and financial barriers with Bitcoin.