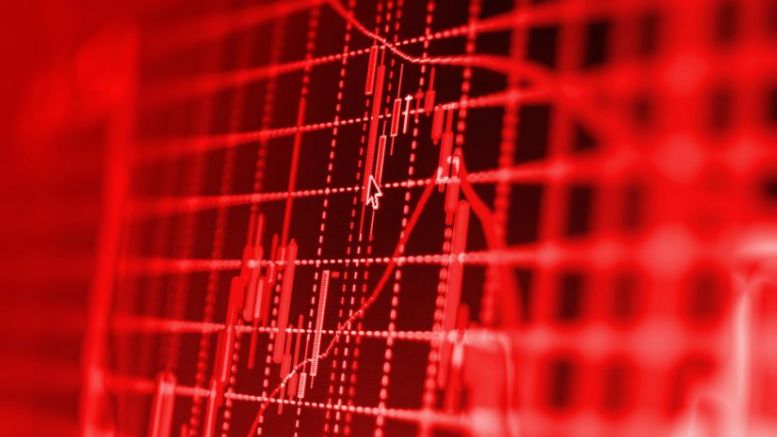 Ethereum, Ethereum Classic and Monero Crash as Bitcoin Surges
As Bitcoin price continues to enjoy an upward thrust, Ethereum, Ethereum Classic and Monero continue to struggle. Bitcoin is heading towards clear blue skies. A 12.5 percent appreciation of the digital asset over a period of one week is no joke. While it is good news for Bitcoin, the same can't be said for other promising cryptocurrencies. Ethereum. Ethereum has been having its fair share of problems even before the increase of Bitcoin price. Under sustained attack, transactions on the Ethereum network almost came to a standstill, with each transaction taking hours if not days for....
---
Related News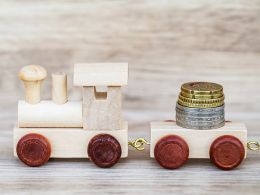 The digital currency ether classic (ETC) surged more than 30% on 29th December, reaching its highest price in over four months. ETC, the signature token of smart contract-based platform Ethereum Classic, rose to as much as $1.46 during the session, a 31.5% increase from the currency's opening price of $1.11, CoinMarketCap data reveals. Ethereum itself grew by as much as 13.7% today. Ethereum classic also benefited from a sharp increase in transaction activity, as 24-hour trading volume climbed above $7.6m, after falling below $500,000 at some points over the last week.....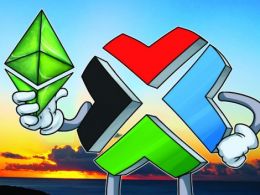 BTCC, a major Chinese Bitcoin exchange, recently launched a new USD-to-Bitcoin exchange. Upon its successful US debut, the company announced its support for Ethereum Classic over ETH. On July 26, the Ethereum development team completed its hard fork to protect investors against the DAO attack. Almost immediately after the hard fork execution, Ethereum Classic emerged, to maintain the original governance model of Ethereum. Leading Bitcoin exchanges, including Kraken and Bitfinex, have supported both Ethereum Classic and Ethereum since, considering large market caps of both ETC and ETH.....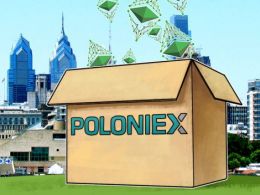 The controversial debate over the justification of the Ethereum network's hard fork immediately led to the creation of Ethereum Classic, an alternative project developed to maintain the original non-forked chain of Ethereum. July 20, Ethereum completed its first hard fork to recover approximately 12 million ETH drained from the DAO by an unknown hacker, due to the underlying vulnerabilities and bugs of the DAO protocol. The successful completion of the hard fork was celebrated and praised by the majority of the Ethereum community, but was heavily criticized by Bitcoin developers....
The DAO hacker has moved his stolen Ethereum from the Ethereum Classic chain, donating part of it to the Ethereum Classic developers. The move of the stolen funds from the DAO hack occurred earlier this week. As his first action with the funds the hacker sent 1,000 ETC, about $1,500, to the address associated with Ethereum Classic's development team, leading to speculation that the initial hack might have been motivated by a desire to fork Ethereum (which ended up being a result of the hack). Ethereum's long and complicated hacking saga. The hacker exploited a....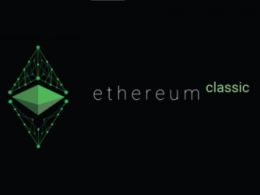 Ethereum Classic is all set to get a hard fork of its own soon to counter the sustained DOS attack. Ethereum Classic is on its way to get a hard fork in the next two days. Ethereum recently split into two blockchains following a hard fork introduced by the Ethereum development team a few months ago. The hard fork resulted in two versions — Ethereum (ETH) and Ethereum Classic (ETC). While Ethereum continued to operate on the new fork, a portion of the cryptocurrency community decided to continue with the original Ethereum blockchain, calling it Ethereum Classic. Ethereum....
---
Quotes
Having alternative currencies is great, right, because, historically, government's had a monopoly on currency... At the end of the day, why should only politicians—either directly or indirectly—control the currency? We can reduce transaction cost, provide an alternative, and—look, I don't know whether it'll be Bitcoin or not—but I think the concept of digital currencies is here to stay, and the fact that a politician would write to try to ban them in their infancy is just the wrong way to go about it. Let the market determine whether there's any value there or not... If people are saying, "Look, we gotta ban Bitcoin because it's somewhat anonymous and anonymous transactions can occur," or "because it's possible for criminals to use it," all of those arguments can be used to say, "Just ban dollars"... The government doesn't need to "treat" it [Bitcoin] at all... The government policy should be completely agnostic about what unit of exchange is used.