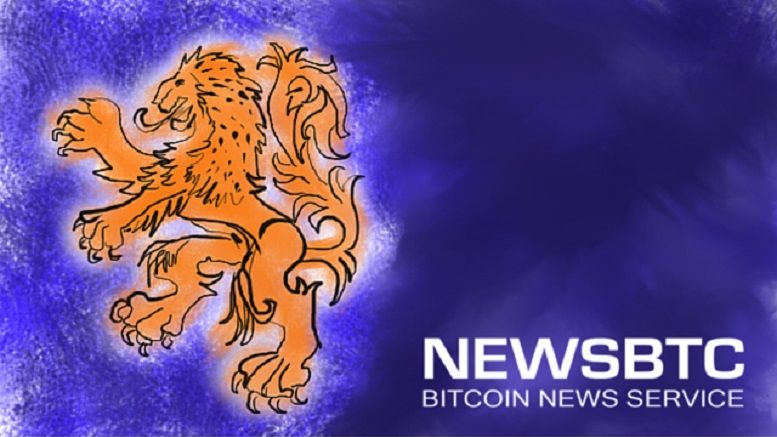 Dutch Authorities Arrest 10 Suspects using Bitcoin for Illicit Goods
The investigative department of the tax authorities FIOD stormed into 15 location in the Netherlands to arrest 10 suspects in a fully launched investigation to shut down criminals using Bitcoin to purchase illicit goods over the Dark Web. The FIOD raided addresses in Rotterdam, Zoetermeer, Almere, Dordrecht, Zaandijk, Schiedam, s-Gravenhage and Putten. The authorities already processed the seizure of luxury items including expensive cars, cash, bank accounts and raw materials utilized to manufacture and distribute ecstasy. According to the statement of the prosecutor, an increasing number....
---
Related News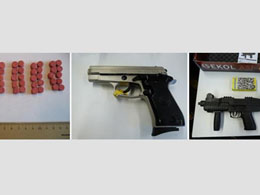 Illicit goods obtained by Dutch and German police. Source: om.nl. The Dutch public prosecution service is reporting that Dutch and German police have shut down and seized assets of Utopia, a dark net website only accessible via the Tor network used to trade illegal goods such as drugs, stolen credit card numbers, and weaponry similar to the Silk Road website shut down last year by American authorities. Five individuals with ties to the marketplace have been arrested and taken into custody, and authorities have seized about 900 bitcoins, worth about $595,000 at the time of this writing.....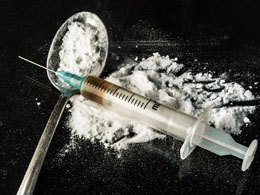 Photo via Curtis Gregory Perry. Today another illicit deep-web marketplace was shut down, this time by Dutch authorities. Five men were arrested in connection with the Utopia drug marketplace, and 900 bitcoins seized from their homes. Dutch prosecutors claim two of the arrested were also involved in the "Black Market Reloaded" illicit marketplace that went offline late last year. Utopia had only been online for nine days, but already had over 13,000 listings including guns, drugs, and murder-for-hire. The dutch announcement of the seizure brags, "Nobody is untouchable - this mission is a....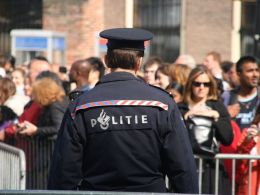 The Dutch government is trying to make it easier to launch a criminal investigation against persons who use bitcoin to launder money from illegal activities, according to Financieele Dagblad, a Dutch newspaper. Dutch investigators have discovered criminals are shielding activities using "bitcoin mixers." A bitcoin mixer is a grab bag with bitcoins of several owners. The bitcoins paid out from the bitcoin mixer cannot be traced back to the original owner. Bitcoin And Money Laundering. The FIOD, the investigative arm of the Dutch tax authority, wishes to have the bitcoin....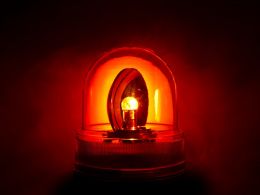 As part of Operation Hyperion, an operation conducted by law enforcement agencies all over the world, Dutch authorities have taken down a Dark Web marketplace and posted a warning on it. The marketplace's frontpage lists active and arrested vendors, as well as identified buyers At the top, you can read "You have our attention". If a username is on the page, it has reportedly been identified by the Dutch police. Next to the list of arrested vendors is a link, that directs users to a page with more information. Moreover, the website includes a FAQ, that clearly includes a....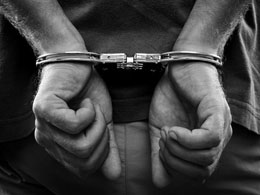 Mark Karpeles, the former CEO of the now defunct bitcoin exchange Mt Gox, has been re-arrested on charges of embezzlement. According to local media reports, Tokyo's Metropolitan Police served Karpeles with a new arrest warrant earlier today. Reports suggesting a re-arrest was a possibility first surfaced yesterday amid claims he had embezzled ¥321m ($2.6m) of customer deposits to fund other personal projects. As previously reported by CoinDesk, Karpeles has been in custody for the past three weeks - the maximum time period suspects can be detained without being formally charged. The new....
---
Quotes
At its core, bitcoin is a smart currency, designed by very forward-thinking engineers. It eliminates the need for banks, gets rid of credit card fees, currency exchange fees, money transfer fees, and reduces the need for lawyers in transitions... all good things.