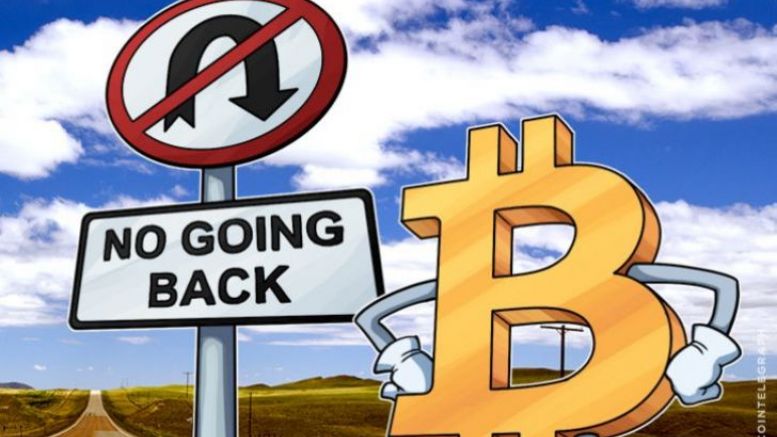 BTCC's Bobby Lee: Bitcoin Price to be Between $5,000 and $11,000 By 2020
BTCC CEO Bobby Lee has forecast Bitcoin being worth between $5000 and $11,000 by 2020 after the block reward halving. In a tweet on Sunday, Lee, who has made regular predictions, stated that the daily inflow of cash into Bitcoin would also scale accordingly from the current levels of $2 mln per day to up to $10 mln. Lee added that for the "medium-term" he expects a price equal to the number of his followers - $5,600 - but did not stipulate what length of time that might refer to. His upbeat tone comes amid continued frenzied trading in China, despite the country's Bitcoin exchanges only....
---
Related News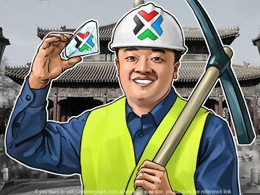 Founded in June 2011, BTC China, now BTCC, is the oldest and second largest chinese Bitcoin mining company. BTCC plays a leading role in every segment of the Bitcoin ecosystem, offering digital currency exchange, mining pool, payment processing, consumer wallets, and blockchain engraving. The diverse products and services BTCC offers allow its customers to engage in all aspects of the digital currency spectrum in one integrated platform. Headquartered in Shanghai, BTCC serves a global customer base and has become an industry leader for security, risk mitigation, credibility, and....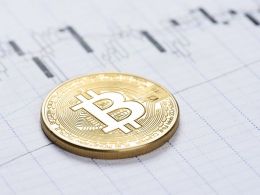 Bobby Lee, BTCC's co-founder and CEO recently tweeted a bitcoin price prediction, which is between $5,000 and $11,000 by 2020, after the block reward halving. The entrepreneur, who regularly makes predictions, also stated the daily inflow would scale accordingly – from the current $2 million a day level, up to $5-$10 million a day. #Bitcoin price target in 2020; after block halving: USD $5k-$11kAssuming $5-$10 million daily flow into #BTC by then. (Today: $2m daily in). — Bobby Lee (@bobbyclee) February 26, 2017. Bobby Lee also reminded his 5,600 Twitter followers....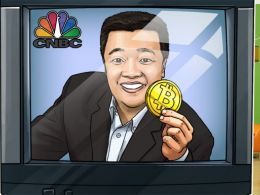 Although the recent rise in the price of Bitcoin did not come as a surprise to the CEO of BTCC, he believes the price of the digital currency can reach up to $7,000 if it scales over its previous all-time high. In an interview with CNBC, Bobby Lee says that people have been waiting for a time like this for quite a while. Bitcoin's price has been increasing steadily over the past eight years, including the few short six years in which the currency increased in value by more than a thousand times. It looks promising. Lee added in the video that although he doesn't....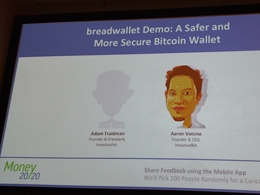 Breadwallet for iOS demoed live at Money 2020. Las, Vegas, Nevada – November 5, Adam Traidman, Founder & President of breadwallet, the first standalone iOS bitcoin wallet, sent $1000 of bitcoin to Aaron Voisine, Founder & CEO of breadwallet during a live demo at Money 2020. The live demo was successful and proceeded without any difficulties supporting the strong bitcoin theme at Money 2020. The team concluded the live demo at Money 2020 with positive words about how bitcoin is disrupting finance.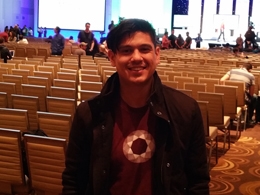 Exclusive Interview with Gem's Julian Vergel de Dios from Inside Money 2020. Las Vegas, Nevada – On November 2 at Money 2020 Julian Vergel de Dios, Senior Developer at Gem, a simple and secure Bitcoin platform for developers was busy building an app that enables bitcoin transactions from within messaging applications. Along with Dan Treiman, CTO of Weave, Vergel de Dios submitted the application to the Money 2020 hackathon for a chance to win a part of the $125,000 in cash prices.
---
Quotes
Cash can be equally as unsafe if you wish it to be if you don't look after it properly. I think you have to go into any new technology or any new idea with your eyes open and be aware of the risks and as its use expands and becomes more prevalent across society then protocols change and security/safety systems develop.