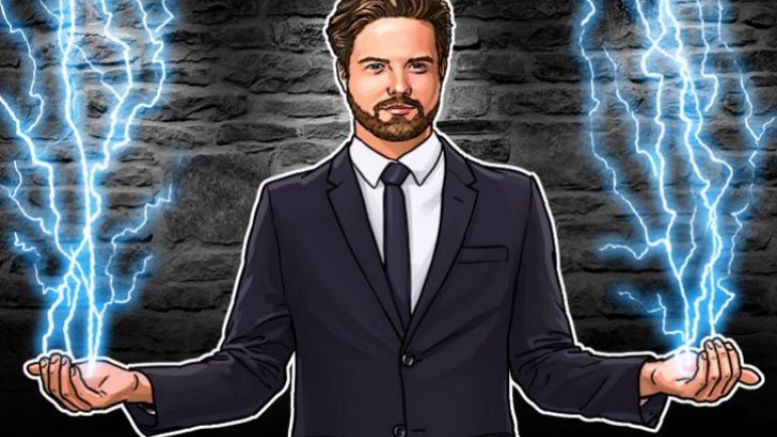 Richard Branson: I'm 'Excited' To Be Backing Blockchain Wallet and Its Co-Founders
Virgin founder and entrepreneur Richard Branson has publicly voiced praise for wallet provider Blockchain. In a blog post Monday, Branson, who invested in the startup's recent Series B funding round, also complimented co-founders Peter Smith and Nicolas Cary. "What we like is that the Blockchain team, run by co-founders Peter Smith and Nic Cary, have built a platform that will allow them to be the custodian of any digital assets should alternate use cases of Blockchain technology reach critical mass," he wrote. Blockchain's latest funding was a considerable success and marked the largest....
---
Related News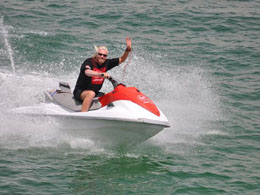 Richard Branson will host the Blockchain Summit on The Necker. His own private island. If there is one influential person who has never showed any lack of support for cryptocurrencies and Bitcoin, in particular, it is Sir Richard Branson. He has been backing Bitcoin for years and has even offered people the possibility to go into space with their virtual money. Today, we see him opening up the gates of his private island (Necker Island) to several Bitcoin-minded people with one goal: To define the future of cryptocurrencies. Defining the future of Bitcoin is a heavy statement. We see a lot....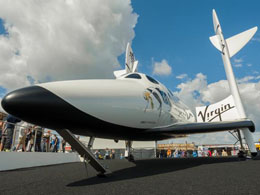 Sir Richard Branson has been in the news quite a bit lately, for all of the wrong reasons. His Virgin Galactic company suffered a major setback in their quest to send common (rich) folks into space, when their Virgin Galactic SpaceShipTwo spacecraft crashed during testing in the Mojave Desert, killing one of the pilots. Never one to let free publicity go to waste, he seems to be quickly turning the page towards his viewpoints on Bitcoin. Sir Richard Branson is now making news for other reasons as he spoke extensively about Bitcoin recently in Australia. Branson is a known Bitcoin investor....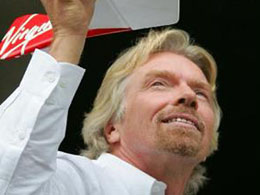 The long list of things that you can spend your Bitcoins on is growing every day. Today the news is from Richard Branson, the eccentric billionaire of Virgin! fame. Richard Branson revealed that he has long been a holder of Bitcoin, and his company Virgin Galactic will now accept Bitcoin for commercial space flights in the future. Check out Coindesk's full story here. I just felt the need to point out to our good readers that services such as this are essential for Bitcoin to go "to the moon." I meant that both literally and figuratively. Have a cryptic day, mis amigos.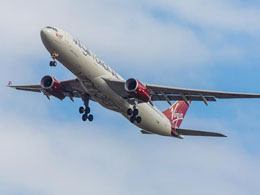 Sir Richard Branson, thebillionaire investing-mogul behind Virgin Airlines, Virgin Galactic and a slew of other companies, recently wrote a blog titled "Why I Invest In Startups" on the Virgin official website. It's no secret that Branson takes favor to Bitcoin as he's been very vocal in the past and stood alongside other investors in BitPay, providing the company with $30 million. In the blog, Branson plugs Bitcoin, PayPal and BitPay all in the same breath, saying: "Finance is another area where I see exciting opportunities. Indiegogo, a crowdfunding platform, allows entrepreneurs better....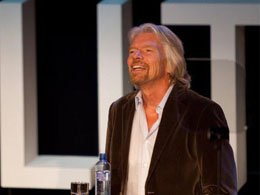 Business magnate Sir Richard Branson's no stranger to the topic of bitcoin and digital currency. In November of last year, Branson announced that his latest and greatest venture, Virgin Galactic, would be accepting bitcoin for short flights to space. In the April issue of Delta's SKY Magazine, Branson spoke about a number of topics, of which include (yes, you guessed it) bitcoin. "It was a genius who set [Bitcoin] up," he told the magazine. But despite the genius behind bitcoin, Branson says there's a number of flaws with it - chiefly, its transparency. Specifically, the fact that most....
---
Quotes
There is a similar finding about communities where people describe their investment success more generally, because people tend to brag about their success and not brag about their losses. If you are not careful, all you hear is that people are making tons of money.