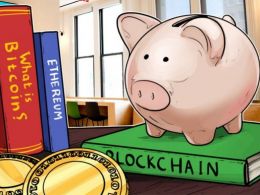 Investment Giant BlackRock Calls Bitcoin 'Pretty Scary' While Educating Employees On Working With It
The "world's largest shadow bank" BlackRock Inc. has said Bitcoin is a "scary" sign of "excess" in global markets. Speaking in an outlook presentation Tuesday and quoted by Bloomberg, the company's global chief investment strategist Richard Turnill appeared to think the current downturn in cryptocurrency prices was little of a surprise. "When when we look for signs of excess in the market, I look at bitcoin and to me that looks pretty scary," he told the audience. The comments appear to contrast with BlackRock's overall view on cryptocurrency, with the company actively seeking to educate....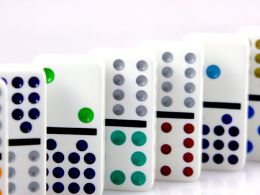 Explainer: What Is SegWit2x and What Does It Mean for Bitcoin?
As two proposals for boosting bitcoin's transaction capacity approach key deadlines, one proposal, known as SegWit2x, has perhaps garnered the most attention. The plan, first proposed in May, quickly won favor among many of bitcoin's startups and mining pools. Yet, it has also emerged as contentious in some quarters, owing to its specific goals and technical construction. But, what's at the heart of the arguments for and against? First, SegWit2x seeks to upgrade bitcoin in two ways: It would enact the long-proposed code optimization Segregated Witness (SegWit), which alters how some data....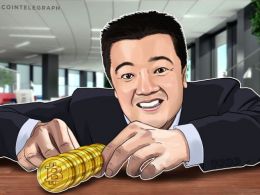 BTCC Boss Bobby Lee Wants Bitcoin To Be Regulated
The CEO of BTCC, a major Chinese Bitcoin exchange, has said that he hopes the digital currency gets regulated in order to stabilize the monetary system and slow its volatile swings up and down. "I think regulation is much needed for this new asset class because otherwise, it'll run amok from society," Lee told CNBC. In the original white paper, Bitcoin boasted of its decentralized nature and how it was a currency that was under no one's thumb, especially not banks and governments. However, as the digital currency has exploded into the mainstream, picking up huge adoption, Lee....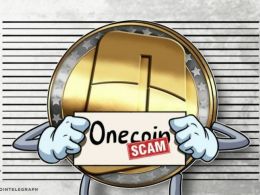 OneCoin IS Much Ponzi: Indian Police Chief Confirms 'Clear Ponzi Scheme'
Indian police have said OneCoin is a "clear Ponzi scheme" as they prepare to charge original figurehead Ruja Ignatova and others. In reports relayed by local news source Indian Express, Tushar Doshi, Deputy Commissioner of Police in Mumbai, said that so far 23 people were arrested in connection with OneCoin operations in India. "In this sort of scheme, investors become the perpetrators as well as victims. It is clear that this is a Ponzi scheme," he told the publication. Doshi's comments are the most direct suggestion yet from official sources that OneCoin is a Ponzi scheme, the outfit....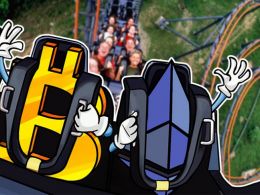 Bitcoin Price Swings Won't Hurt Its Asset Value Perspectives: Experts
Investors are still forging ahead with digital currencies such as Bitcoin and Ethereum despite the recent volatility. Many experts and professional investors still believe that there are unprecedented returns on offer. Unknown territory. Investors in traditional markets are not used to seeing swings of 50 percent in a month for an asset, such as what happened to Ethereum which dropped from nearly $400 to just over $200, as well as experiencing a flash crash. There has also been a huge correction in Bitcoin price that has seen it fall from its high of $3,000. Despite this though,....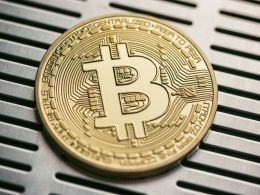 South Korea Will Permit Bitcoin Firms for International Money Transfers
The South Korean government will issue permits to FinTech firms including bitcoin mediated foreign currency transfer services to enable international money transfers for small funds. Come August 15, about 40 FinTech firms are expected to launch international money transfer services after receiving permits from the Financial Supervisory Service, South Korea's financial regulator. According to the Korea Herald, the permitted amount for a one-off transfer via a FinTech firm will be $3,000 or less. The annual limit for a single account will be capped at $20,000 for transfers through FinTech....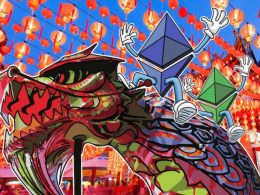 Ethereum Classic Makes Its Way Onto Chinese Exchange Huobi
Due to popular demand, another major exchange is listing Ethereum Classic, giving Chinese traders more access to the market via ETC/fiat pairs. If trends are to be followed - more exchanges will follow suit. Classic listing. Huobi shared somewhat of a surprise announcement to traders that Ethereum Classic will begin trading on July 13 at 12:00 GMT +8 and ETC deposits will begin 24 hours earlier on July 12. The exchange is giving traders who deposit early incentives such as bonuses for deposit volumes and trading volumes. Ethereum Classic was selected due to popular demand based on a vote....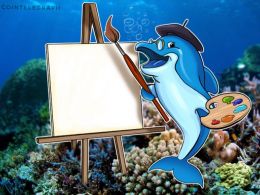 True Flip Blockchain Lottery Invites Creators To Steemit Challenge
True Flip is an international, anonymous Blockchain lottery with instant payouts, open source code and a transparent prize fund. It is now organizing a new art contest, labeled the True Flip's Steemit Challenge. Participants can submit their art creations in all forms, as TF has decided to accept pictures, drawings, videos as well as gifs. The creations need to revolve around a theme set by TF: "Flip's greatest passion is to explore the most surprising places of the universe seeking for a new treasure. Just show us how you imagine this cute dolphin in his quests." The challenge starts now.....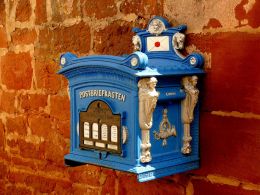 You Can Now Buy Bitcoin at 1,800 Post Offices Locations All Over Austria
With cryptocurrency adoption rapidly rising, more and more companies and institutions are offering Bitcoin and blockchain services. Austrian Post Office and Bitpanda partnership. In a new report, the Austrian post office, and the Bitcoin exchange Bitpanda partnered up together to offer Bitcoin, litecoin, ethereum and dash at 1,800 post branches all over Austria. Thanks to this partnership, customers will be able to safely and easily buy various cryptocurrencies with euros at all post branches in Austria. Initially, there will be a trial period for this service and users will be able to buy....
US Accounting Standards Body Weighs New Digital Currency Rules
The Financial Accounting Standards Board (FASB), a financial accounting standards body in the US, is reportedly considering whether to undertake a new initiative on digital currencies. According to Reuters, the FASB – which sets accounting standards for publicly traded US firms – hasn't yet decided if it will develop new guidelines for companies dealing with bitcoin and other cryptocurrencies. However, the non-profit is apparently assessing whether it should begin that process following a request from the Washington, DC-based Chamber of Digital Commerce – a trade organization for companies....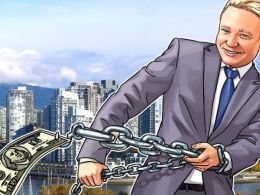 Hyperledger Formally Launches First Product, Fabric 1.0
The Linux Foundation's Hyperledger project has finally released its first production Blockchain code, Fabric 1.0. In announcements on Twitter and its blog Tuesday, Hyperledger, which already counts global giants such as IBM and SWIFT among its customers, called the release a "huge milestone for the community." "[...T]he project's maintainers felt that the time was ripe to deliver a robust initial major release with the objective of allowing consumers and vendors of technology based on Hyperledger Fabric to advance to the next stage: production deployment and operations," the blog post....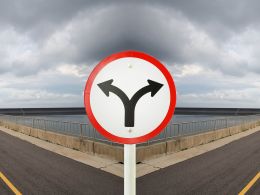 Segwit2x Testnet Unintentionally Forks, Prevents Blocks From Being Created
Yesterday, the testnet for the most recent Bitcoin scaling proposal, Segwit2x, experienced a fork in the chain, causing the creation of new blocks to halt completely for just around twenty hours. What is Segwit2x? The controversial change to the protocol calls for activation of segregated witness with signaling from 80% of the hash rate with a hardfork to raise the blocksize parameter to 2 MB scheduled for three months after activation. This compromise comes after over a year of infighting over different scaling solutions and has the backing of many of the industry's top organizations. A....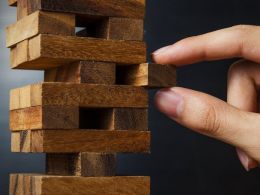 Op Ed: Why SegWit2x Makes No Sense
A number of Bitcoin companies and miners have agreed to run code that will implement a hard-forking increase to the non-witness data in blocks roughly three months after the activation of Segregated Witness (SegWit). According to some of its proponents, the proposal, known as SegWit2x, is said to be the only viable solution to the Bitcoin scaling debate. However, agreeing to initiate a hard fork without knowing how speculators will react to such a change comes with risks. If there is not full support for the hard fork from bitcoin holders, the end result could be a split of Bitcoin into....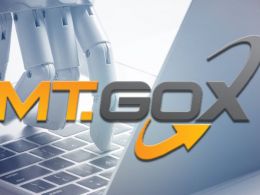 Study: Late 2013 Bitcoin Bubble Fueled by Suspicious Trading Activity on Mt. Gox
According to a recent study by researchers from the University of Tulsa and Tel Aviv University, the massive increase in the bitcoin price in late 2013 was caused by suspicious trading activity on the now-defunct Mt. Gox Bitcoin exchange. The study, which is titled "Price Manipulation in the Bitcoin Ecosystem," indicates that 600,000 bitcoins were acquired by agents who did not pay for them, and the bitcoin price rose by an average of $20 on days when the suspicious trading activity took place. "Based on rigorous analysis with extensive robustness checks, we conclude that the suspicious....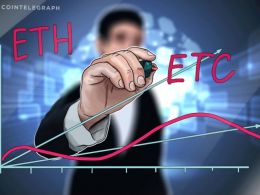 Ethereum Price Analysis: July 4 - July 11
Ethereum price is continuing to fall. It is currently traded at the long-term correction peak. Is there a way for the price to go up? USDTETH. Fall in demand. The fact that Ethereum price could settle at $300 just confirms the upward trend is weak. This mark is important for growth since it was the point of the biggest offer. It wasn't able to uphold, so obviously the supply surpassed the demand. But at the moment, the fall in demand seems to be temporary. Sharp upward impulses after sharp fall only prove that. According to Vitalik Buterin, the Ethereum network development influences the....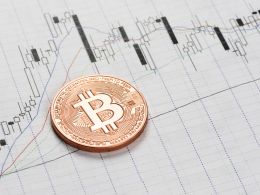 Bitcoin Manages to Evade the Crypto Market Crash
Bitcoin managed to escape much of the downward drift that has afflicted most cryptocurrencies today. In the most recent 24-hour period, bitcoin's price fell 2.82 percentage points to $2,367, according to coinmarketcap.com. Only 10th ranked BitConnect, with $387.854 in market capitalization, fared better than bitcoin in the 24-hour period, only dropping 0.57 points. Ethereum, by contrast, lost 10.2 points and continues its downward trend. Ripple, the number three cryptocurrency, lost 14.3 points. Bitcoin Extends Market Dominance. Bitcoin, with a market cap of $38.829 billion, extended its....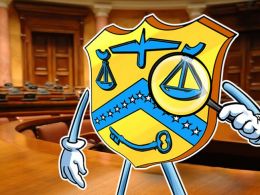 IRS, Softly, Takes Step Back From Bitcoin Exchange Coinbase Summons
The Internal Revenue Service made demands to Coinbase to turn over information on every single one of its US users in the May 17 letter. Overstepping authority. Senior Republicans were quick to point out that the IRS might very well be exceeding its authority. The "millions of pages" requested seem out of proportion considering that most users traded less than $10,000 worth of cryptocurrency in the requested period. Coinbase, which frequently denies access to users who fail KYC and AML standards, was quick to defend its customers. DOJ trial attorney Amy Matchison points out that the IRS....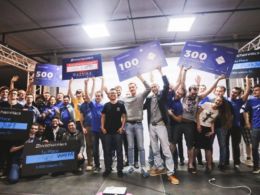 Moscow's Blockchain Hackathon Reflects Booming Blockchain Industry in Russia
Since Russian President Vladimir Putin expressed interest in Ethereum at his meeting with Vitalik Buterin at the World Economic Forum held in St. Petersburg, the blockchain industry in Russia has been quick to heat up. The Blockchain & Bitcoin Conference in Saint Petersburg was held in June, followed immediately by a blockchain-focused hackathon called BlockchainHack in Moscow, with 150 people in attendance competing for $100,000 worth of cryptocurrency. The hackathon took place at the Paveletsky Art Center, a massive building in downtown Moscow that has become the de facto hub for....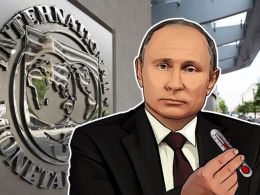 Putin Praises Digital Tech at G20 Summit, Role for Bitcoin in View?
At the G20 Hamburg Summit, an international forum for the governments and central bank governors from 20 major economies, Russian President Vladimir Putin emphasized the importance of digital technologies. Putin stated: "The global economy's transition to a new industrial order is underpinned by the development of digital technology. We believe that the G20 could take on a leading role in shaping international regulations in this area." Although Putin's comment on the development of digital technologies and the necessity of regulatory frameworks to facilitate the growth of the technology....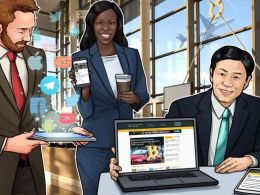 Bitcoin and Blockchain news, Explained
How can I get news about Bitcoin and Blockchain on a daily basis? There are different ways you can get your updates, but they will probably be of different sources, all in different places. And you usually end up spending tons of time looking for updates on the market, trustworthy news or just something interesting to read. Cointelegraph is an online news source with dozens of news articles, feature stories, interviews and other materials brought to you on a daily basis. And it has all the versions for your convenience to stay tuned to the world of crypto. 2. It's available for laptops,....
Crypto Calamity: Ethereum, Bitcoin Prices Sink as Market Plunges Below $80 Billion
The market downturn picked up speed on Tuesday, as the total cryptocurrency market cap plunged to its lowest point since May. There has since been a slight recovery, although all of the major coins still post 24-hour losses. On Monday, the total cryptocurrency market cap fell below $90 billion for the first time in July. This market cap evaporation continued on Tuesday, as the total value of all cryptocurrencies plunged as low as $77 billion, a number we have not seen since late May. At present, the market cap is $84 billion. Bitcoin Price Drops Below $2,400. As eToro wrote yesterday,....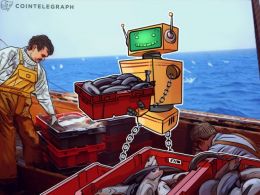 Something Fishy Coming To Blockchain, Future of Fish Travel Secured
An unusual and unexpected issue with transporting fish across the globe could be solved with an even more surprising use of technology, as those shipping seafood are looking to implement Blockchain to keep record shipments. It is a little disconcerting to learn that an epidemic of mislabeling plagues the shipping businesses that haul fish and seafood. It has been estimated, over the last decade, that 30 percent of seafood shipped globally is being mislabeled. In fact, certain fish such as snapper, perch and grouper were incorrectly labeled around 80 percent of the time making it almost....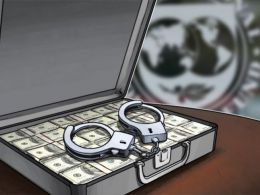 Mt. Gox Trial Update: Karpeles Admits 'Willy Bot' Existence
Former Mt. Gox CEO Mark Karpeles has admitted operating a so-called 'Willy Bot' (obligation exchange) before prosecutors in Japan. As Karpeles' trial continues at Tokyo District Court, live rolling coverage is available online thanks to Kolin Burges, a Mt. Gox creditor and creator of action website mtgoxprotest.com. In a series of tweets today, Burges said that despite "super tight security" and a "small courtroom," he was able to get a place inside, albeit without his interpreter. During the day's proceedings, which spanned a morning and afternoon session, Karpeles claimed that running....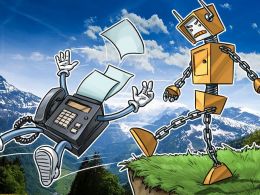 How Banks Start Using Blockchain in Communications
Banks and large-scale commercial companies including Daimler, the parent company of Mercedes-Benz, are starting to replace fax machines and the traditional method of communicating with one another using Blockchain. Since 2015, banks and major technology companies such as Microsoft have been investigating the potential of Blockchain technology as a data processing platform. While sustaining the security measures of public Blockchain networks including Bitcoin, the Blockchain-based platforms can process large amounts of data, opening doors for a wider range of applications such as data....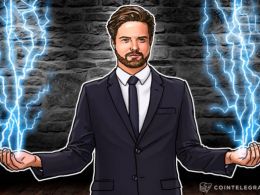 Richard Branson: I'm 'Excited' To Be Backing Blockchain Wallet and Its Co-Founders
Virgin founder and entrepreneur Richard Branson has publicly voiced praise for wallet provider Blockchain. In a blog post Monday, Branson, who invested in the startup's recent Series B funding round, also complimented co-founders Peter Smith and Nicolas Cary. "What we like is that the Blockchain team, run by co-founders Peter Smith and Nic Cary, have built a platform that will allow them to be the custodian of any digital assets should alternate use cases of Blockchain technology reach critical mass," he wrote. Blockchain's latest funding was a considerable success and marked the largest....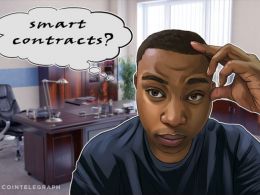 Blockchain Companies Are Lining Up To Disrupt Global Covfefe
Blockchain solutions encroach into various parts of mainstream adaptation today. The attention economy is also beginning to experience increased Blockchain application. "Global covfefe, if we use a term recently coined by Donald Trump, will never be the same." Increasing use case scenarios explain the significant growth being observed in the Blockchain industry, especially with regards to the value of associated cryptocurrencies. A number of Blockchain startups are focusing on decentralized social media content and participation reward that is based on protocols built....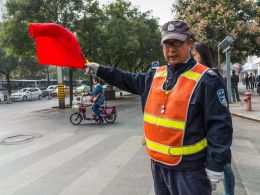 This Chinese Firm is Already Putting Businesses on an Ethereum-Based Blockchain
VeChain is a subsidiary and in-production blockchain platform of BitSE, a Blockchain-as-Service provider. That's right – companies are actually using the proprietary, permissioned ledger based on Ethereum in the now. PwC, the multinational professional services firm, recently invested in Singapore-based VeChain S.E.A with hopes of helping to expand the blockchain-product into South East Asia, Australia, and New Zealand. No proof-of-concept, consumers can already buy wine in DIG with the VeChain application, as well as track information about a particular wine. Babyghost fashion clothes....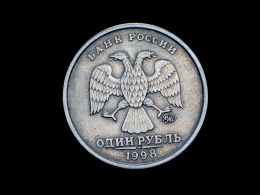 Breaking: Russia's Central Bank is Developing a National Digital Currency
The Central Bank of Russia is testing a number of digital currency pilots toward the development of a national digital currency. Speaking at the 2017 St. Petersburg International Economic Forum today, deputy chairwoman of Russia's central bank Olga Skorobogatova has, in a significant revelation, stated that the regulator is working on a national digital currency. According to a report by TASS, Russia's largest news agency, Skorobogatova sees national cryptocurrencies as the future and claimed that it's merely a matter of time before countries around the world adopt national digital....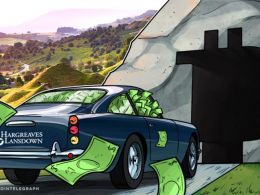 UK Residents Now Can Invest in Bitcoin Exchange Traded Notes, ETN
Clients of Hargreaves Lansdown, Britain's largest retail trading platform, can now invest in Bitcoin through Exchange Traded Notes (ETN). Taking Bitcoin exposure just got a lot easier for non tech-savvy investors. Hargreaves Lansdown has stated that it had previously received requests from a handful of clients for the ETN. Through the ETN, both retail and institutional investors would be able to take indirect exposure to the price of Bitcoin. Hargreaves Lansdown. Hargreaves Lansdown is Britain's largest retail trading platform, with over GBP 70 bln of investments and 876,000 active....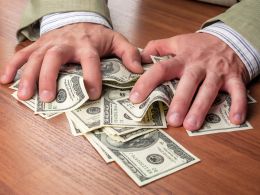 (+) The Greedy Leading the Blind
It's very exciting to see pictures of shops in Japan and India that are now accepting Bitcoin. If you have any, feel free to tag me on social media. I'm starting a collection. Here's one of my favorite ones yet. This photo was taken by a Redditor in North Carolina. Despite the American flag in the background and obviously American shops I still wanted to verify the authenticity of this, so here it is: https://www.crabtree-valley-mall.com/stores/bitcoin-dispensary With end users now able to conveniently and instantly convert their government issued paper for real verifiable digital money....