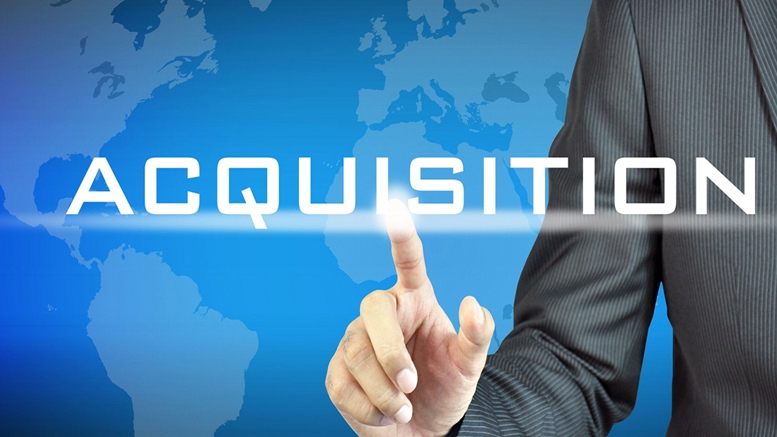 Kraken Snatches Two Competitor Exchanges, Expands to North America
The San Francisco-based Bitcoin exchange Kraken has just announced the largest and merger and acquisition deal in Bitcoin exchange history as it has officially acquired major U.S. exchanges Coinsetter and Cavirtex. Kraken will now expand its business operations to the United States and Canada. The digital currency exchange Kraken has quite the lion's share of euro volume and liquidity within its marketplace operations. Now with the combination of these two services Coinsetter from New York and Cavirtex from Canada the company will absorb both of these companies' customer base.
---
Related News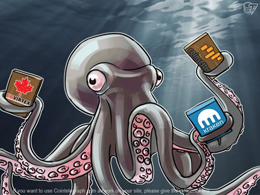 One of the world's major Bitcoin exchanges Kraken has just announced today the largest M&A deal in Bitcoin industry and acuired two of the oldest BTC exchanges - Coinsetter and Cavirtex. Kraken is now officially coming to North America. According to the official press release: Coinsetter was founded in 2012 and became one of America's most prominent national bitcoin exchanges, while Cavirtex is the oldest bitcoin exchange in Canada since 2011. "Kraken will fully absorb both Coinsetter and Cavirtex brands in the acquisition. Client accounts of both exchanges will be automatically....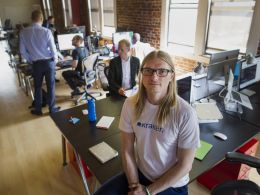 Kraken has continued its recent spree of acquisitions by purchasing Netherlands-based exchange CleverCoin for an undisclosed sum. Kraken Acquires CleverCoin. CleverCoin's existing customers will be switched to the Kraken platform almost immediately, starting June29th. Account holders will be directed to Kraken to update their information. CleverCoin was one of the first bitcoin exchanges in The Netherlands, and has "thousands of clients." Its acquisition sees Kraken consolidate its position as one of Europe's largest cryptocurrency trading platforms. Faster....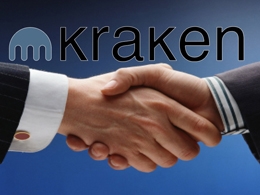 Just after its big merger with North American Bitcoin exchanges, Coinsetter and Cavirtex, Kraken has announced a multi-million dollar deal with the leading Japanese firm SBI Investment. The $2 billion dollar venture capital conglomerate will lead Kraken's series B investment round. Today the global Bitcoin exchange Kraken has joined forces with SBI Investment with an undisclosed deal. This is a new "milestone," Kraken says, as it has just acquired more leverage with its North American acquisition. The partnership with SBI is meant to increase its global services worldwide and the Kraken....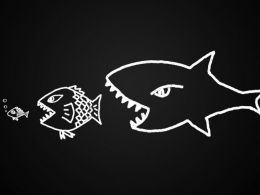 In a significant announcement today, the largest ever deal of its kind in the Bitcoin industry saw leading European bitcoin exchange Kraken acquire bitcoin exchanges Coinsetter and CaVirtEx. In a statement today, Kraken announced it is acquiring New York-based exchange Coinsetter and Canada's first bitcoin exchange CaVirtEx. The world's largest bitcoin exchange will fully absorb both exchanges to expand its scope with "an immediate and significant expansion into the North American market," the statement read. The undisclosed deal will see Kraken enter the United....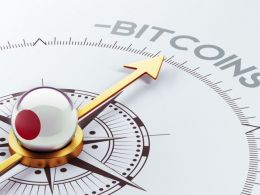 One of the largest bitcoin and cryptocurrency exchanges in the world, Kraken, has announced an investment from a leading Japanese foreign exchange brokerage, in the exchange's Series B round of financing. Cryptocurrency exchange Kraken has announced an investment from Tokyo-based Money Partners Group as a part of its Series B round of financing, in a press release today. Money Partners Group holds a market cap of over $260 million and is among the leading foreign exchange brokerages in Japan with over 270,000 client networks. The terms of the investment were not disclosed. This....
---
Quotes
So my view's quite clear. I believe cryptocurrencies, Bitcoin is the first example, I believe they're going to change the world.