 Dark wallet is launching today
A new community driven wallet called "Dark Wallet" is launching today. A little team of radical coders, on the leading positions of unSystem with Cody Wilson and Amir Taaki made a community developed project. Cody Wilson is also the inventor of the Liberator, a gun made almost entirely from plastic pieces created with a 3-D printer; he uploaded to the Internet a blueprint that anyone could use to print such a gun. Wilson complied—but not before the files had been downloaded two hundred thousand times, igniting a debate about whether there should be limits to the free flow of information....
---
Related News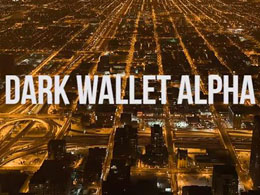 The alpha version of Dark Wallet - the hyper-anonymising bitcoin wallet - goes live today. Created by Amir Taaki and Cody Wilson, Dark Wallet provides new tools for financial privacy, including in-built coin mixing and 'stealth' wallet addresses. As well as making it easier for people to disguise their transactions from the government, Dark Wallet is also a torpedo aimed at those in the bitcoin community who have embraced co-operation with regulators. Conceived last year and partly funded by $50,000 raised on Indiegogo, the wallet was developed by unSystem, a collective of anarchist....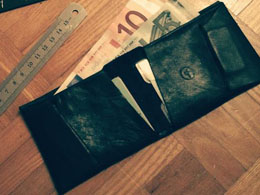 What is behind Dark Wallet, the new plug-in browser-based bitcoin wallet designed for non-technical users, and described in the New Yorker last week? The wallet is under development by Cody Wilson, who has gained notoriety as a distributor of information that can challenge traditional notions of free speech. Wilson did not respond to requests for an interview, and little is known about Dark Wallet at present, other than what is reported in the New Yorker. The system will be designed as a wallet for mainstream users, used as a plug-in for Chrome and Firefox browsers, on Windows, Mac, and....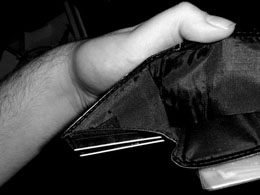 May Day, May Day, it's about to get dark. Dark Wallet (Alpha), the bitcoin wallet software that uses the power of encryption and technology of CoinJoin, came out today. The legality of coin mixing services is still unclear, and the fact that some coin mixing services go by names like 'The Bitcoin Laundry' and 'BitLaundry' does not bode well in the regulatory spotlight. Although, one can argue the right to financial privacy because bitcoin is only pseudo-anonymous. I took my questions to computer security expert, Kristov Atlas, author of Anonymous Bitcoin, to see what he thought. "You've....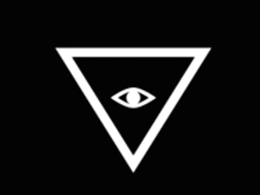 Darkwallet instructional. Transcription: Hi I'm Amanda Johnson, a writer at Bitcoin Magazine and I'm here to show you how to install and use the features of the Dark Wallet. It is currently in it's 6th version of alpha testing and this means it is known to be unstable. You can use the wallet with testnet Bitcoins or real Bitcoin. Go to darkwallet.is. The Dark Wallet runs in Chrome and Firefox browsers. Go ahead and get the source code zip file from the github page. Once you've unzipped the file, navigate to the Chrome extension url you see. Once there, click load the unpacked extension.....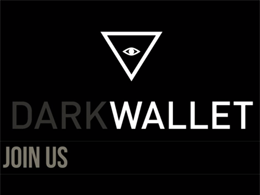 A crowdfunding page has been launched for the anarchic Dark Wallet project. Described on the indiegogo crowdfunding page as a "light browser wallet relying on an independent bitcoin implementation with out-of-the-box security and privacy features", Dark Wallet is scheduled for release in early 2014. The campaign launched yesterday (31st October) and has already reached over 40% of its goal to raise $50,000 for the development of Dark Wallet. Those involved in the project include Amir Taaki, developer of Libbitcoin. Mihai Alisie, editor in chief at Bitcoin Magazine; and Cody Wilson, who is....
---
Quotes
Gold is a great way to preserve wealth, but it is hard to move around. You do need some kind of alternative and Bitcoin fits the bill. I'm not surprised to see that happening.