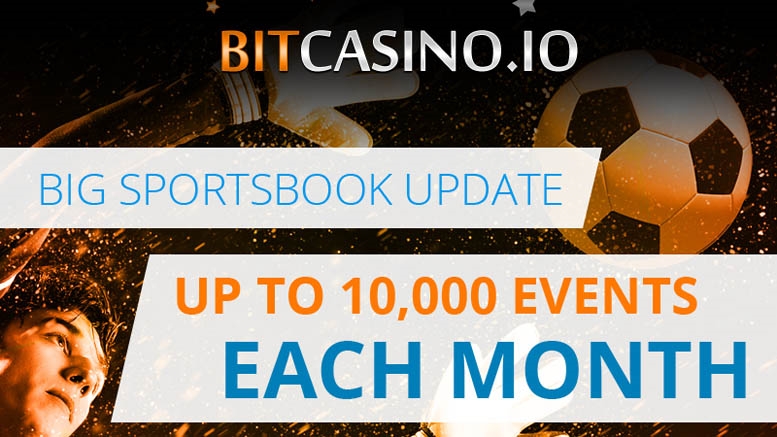 Bitcasino.io Updates Sportsbook to Include Up to 10,000 Events Each Month
Bitcasino.io, the popular online casino which deals exclusively in Bitcoin, have announced today they will be expanding their sportsbook to include many more sporting events which members of the site can bet on. The sportsbook is currently being updated to include up to 10,000 events during league times and will be completed in August. This expansion means members will have the ability to bet with Bitcoin on their favourite teams and best loved sports. A spokesperson for Bitcasino.io said: "Since launching the sportsbook back in June specifically for the World Cup 2014, our total amount of....
---
Related News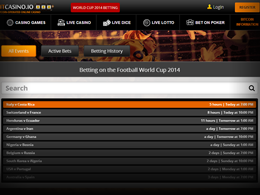 BitCasino.io Launches World Cup Sportsbook 80,000 football fans have flocked to BitCasino.io's World Cup bitcoin only sportsbook in its pre-launch weekend. The rapid growth in bitcoin transactions during the first half of 2014 has opened a huge number of opportunities for many businesses across the globe, and gambling platforms have taken this opportunity to become a force within the bitcoin market. With the World Cup well underway and betting at fever-pitch, one of the largest casinos in the digital currency BitCasino.io, have taken this opportunity to provide a bitcoin sportsbook....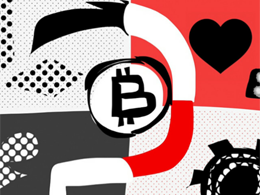 The world's first legally licensed and regulated online Bitcoin-only casino gaming platform BitCasino.io has announced a competition with an award prize of 20 Bitcoin. The company announced this competition to celebrate the launch of its Sportsbook for the new English Premiership football season which is slated to begin from August 8, 2015. The Bitcoin sportsbook will provide over 10,000 live betting markets per week, including popular fast-developing betting markets such as MMA and eSports. BitCasino.io said in a statement that "We have over 100,000 Bitcoin players and many of them have....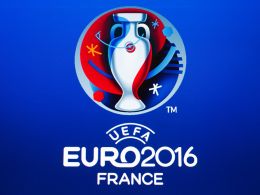 Coin Gaming, which operates Bitcasino.io, a top bitcoin casino, has introduced a bitcoin-only sportsbook in anticipation of the Euro 2016 soccer tournament. Sportsbet.io will provide thousands of betting opportunities. The sportsbook provides users the option of betting on an event that is expected to draw at least 1.5 million BTC in bets. Sportsbet.io will allow players to enter an exclusive competition to win tickets to tournament matches, including the final. International Soccer Tournament. Euro 2016 will host 24 of Europe's top international soccer teams and will....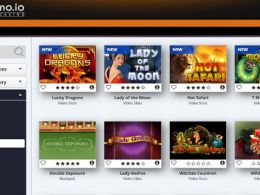 BitCasino.io, a popular bitcoin gambling platform, has added 120 new games to its website. BitCasino's New Games. The new titles, coming from Pragmatic Play, include Beowulf, Lucky Dragons, and Go! Monkey. This addition brings the total number games offered by the platform beyond 1,000 titles. "We are thrilled to be adding more than one hundred titles from Pragmatic Play to our online casino game portfolio," said BitCasino head of marketing, Tomas Toro. "We believe the new games will be a big hit with our players in Europe, Asia and beyond, and will help....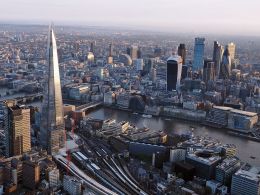 BitCasino.io, a popular bitcoin-based, online casino, has been nominated for the 2016 "Rising Star" EGR Operator award. The winner of this award will be chosen at the November 28 ceremony at the HAC in London. BitCasino the Next 'Rising Star' in Egaming? The EGR Operator Awards are some of the most prestigious accolades available in the online gambling industry. Companies such as Lottoland, Casumo and ColossusBets have previously won the "Rising Star" award. "We are thrilled to be on the shortlist for this respected award, and it shows the....
---
Quotes
Bitcoin was created by and for risk-loving individuals. The everyday risk-averse person, which describes most people, should rightly be concerned and stay away.