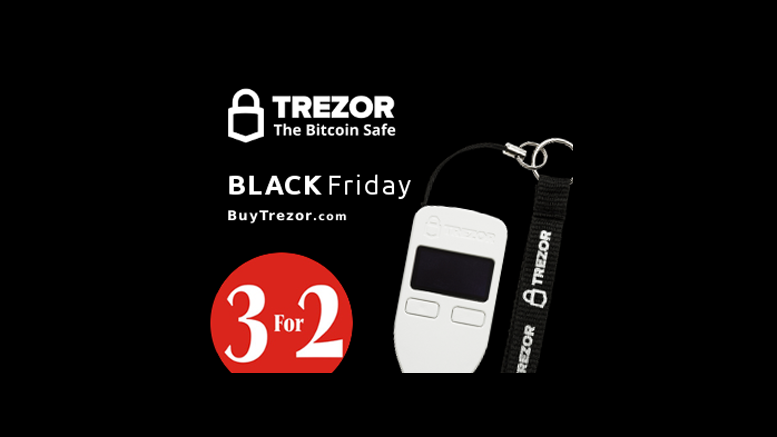 Trezor Video Review
Security is important, in any context, be it physical or digital. When it comes to bitcoin, security is of the utmost importance yet proper security of bitcoin remains a mystery to the average newcomer in the space. We hope that by now, bitcoiners in this space have offline security measures. For those that do or do not, Trezor is a simple, practical way to store your bitcoins. Trezor is developed by czech company – SatoshiLabs. The device runs for $119 and is as big as your thumb. See the video for unboxing and review of the service. For those too impatient to watch a video, read on for a....
---
Related News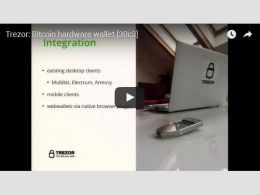 This past weekend, the TREZOR bitcoin hardware wallet, was demoed at the 30th Chaos Communication Congress (30c3) in Hamburg, Germany, with Pavol Rusnak at the helm. The TREZOR hardware wallet aims to be a secure solution for interacting with the digital currency, with many holding the opinion that its arrival is key to the mass adoption of bitcoin. If you'd like to skip to the part where the device is physically demonstrated for the audience, you can find that here. Otherwise, feel free to check out the entire presentation, which comes in at about 27 minutes. (via YouTube)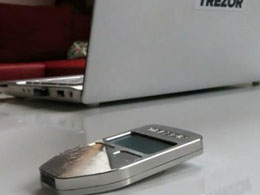 It's been a day for reporting hardware incarnations of Bitcoin. First we had Firmcoins, and now we have the more established Trezor team taking pre-orders for its self-named Bitcoin wallet-cum-dongle. There are two versions of the device. A plastic-encased model, set for a November 2013 release, sells for 1 BTC. That is followed by a brushed aluminum version which costs 3 BTC and is slated for an October 2013 release. Pre-ordering for either of the wallets is available through the Trezor eShop. "This Pre-Order allows you to purchase a TREZOR today and be among the first TREZOR owners when....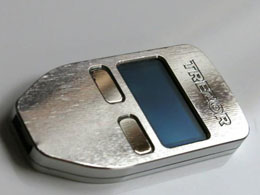 An early version of the TREZOR hardware wallet. After months of delays and a price controversy, it seems that TREZOR is finally ready to ship their much-anticipated hardware wallets. The company behind the product released a statement on their website today claiming that shipments of the TREZOR Metallic will be made by the end of January, while the TREZOR Classic will ship a few weeks later. The early supporters of the TREZOR hardware wallet will be happy to hear the good news, and they will be rewarded for that early support with a limited-edition version of the new wallet. This is the....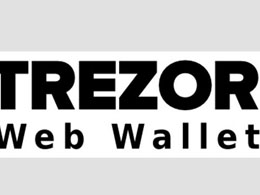 Not only did the team at TREZOR today confirm shipment details of their brand-new bitcoin hardware wallets, the company also announced the coming of a little something they call MyTREZOR - an web wallet catered to TREZOR hardware wallet owners. "Until the integration of the TREZOR device with other software wallets is finished we are introducing a MyTREZOR Web Wallet available at MyTrezor.com," says the announcement. "Our aim is to provide an easy and intuitive bitcoin transaction tool to TREZOR owners." The company touts security and convenience features, such as the ability to only make....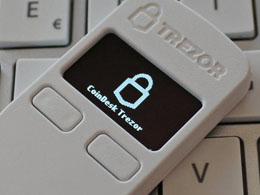 Although most bitcoin users rely on freely-available web and mobile wallets, recent security scares clearly illustrate the need for safer alternatives. Here, we take a closer look at one device designed to address the problem. The Trezor hardware wallet is targeted at bitcoiners who wish to maintain a substantial stash of coins, but do not want to rely on third-party bitcoin storage services or impractical forms of cold storage. Developed by Czech startup SatoshiLabs, the $99 device is essentially a USB dongle designed to add an extra authentication layer to all outbound bitcoin....
---
Quotes
Bitcoins are not a real investment; they are bets inside a casino. If the price goes back up, don't be fooled. In the parlance of popping investment bubbles, it's something called a 'dead-cat bounce.' People who are desperate to keep the game going rush back in, hoping to bring the price back up, but it never lasts.