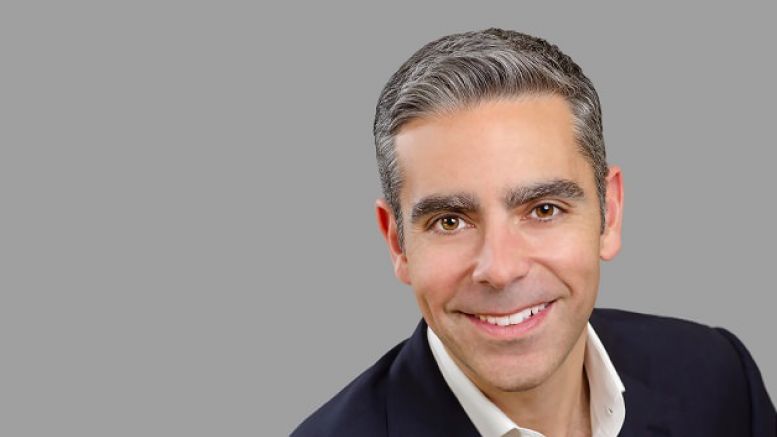 PayPal 'thinking about' accepting bitcoins
The president of PayPal says he's intrigued by bitcoin and is thinking about adding the digital currency as a funding instrument for the popular online payments processor. "I've been spending a lot of time looking at it (bitcoin), and it's truly fascinating the way the currency has been designed ... ," David Marcus said in an interview with Bloomberg TV. "For us at PayPal, it's just a question of whether bitcoin will make its way to PayPal's funding instrument or not ... we're kind of thinking about it." Reaction to the announcement within the bitcoin community was generally positive. "It....
---
Related News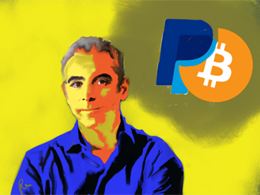 David Marcus, PayPal President stated that the company was thinking a lot about bitcoin. David Marcus, president of EBay Inc.'s PayPal unit, talks about mobile payment security and the prospects for virtual currency bitcoin. He speaks to Guy Johnson on Bloomberg Television's show called "The Pulse". When Guy Johnson questioned PayPal President about what was his vision on bitcoin, David Marcus answered: "I've been spending a lot of time looking at it! And it's truly fascinating actually; the way that the currency has been designed and the way the inflation is built in to pay for miners and....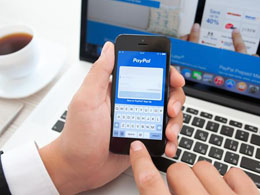 Once seen as a direct competitor, PayPal has warmed up quite a lot to Bitcoin. Last year, PayPal's president David Marcus stated that his company was "thinking about" bitcoin. Then, just recently, PayPal announced bitcoin integration through one of its smaller projects - Braintree. And today, PayPal has partnered with three major bitcoin payment processors - BitPay, Coinbase, and GoCoin, to allow PayPal's digital goods merchants to accept bitcoin payments. PayPal Payments Hub. The PayPal Payments Hub is the company's alternative payments platform used exclusively for digital goods such as....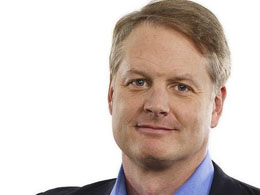 eBay chief executive John Donahoe has confirmed the e-commerce giant is looking at ways to integrate bitcoins into its PayPal payments network. "It's a new disruptive technology, so, yeah, we're looking at bitcoin closely," Donahoe said in an interview with the Wall Street Journal. "There may be ways to enable it inside PayPal." eBay hasn't yet made any commitments to use the currency, Donahoe added, comparing the digital currency to early music sharing sites such as Napster. "Virtual currency is something that's here to stay," he said. Last week, PayPal president David Marcus said he was....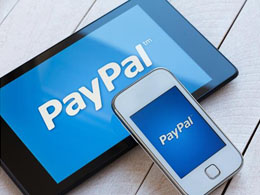 In a long SEC filing from today, PayPal states that its merchants can now begin accepting Bitcoin. As the original text to the filing reads: A merchant can typically open a standard PayPal account and begin accepting payments through PayPal within a few minutes. Most online or mobile merchants can onboard quickly and are not required to invest in new or specialized hardware. Our Payments Platform supports growth with a variety of value-added services designed to help businesses of all sizes manage their cash flow, invoice clients, pay bills, and reduce the need for merchants to receive and....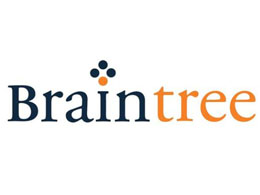 New reports this Thursday evening indicate that eBay subsidiary Braintree Payments may be looking to integrate bitcoin acceptance in the very near future, according to the Wall Street Journal. Braintree Payments operates as a unit of PayPal (which eBay owns), and the word is that PayPal executives have been meeting with bitcoin payment processors like Coinbase to facilitate bitcoin transactions on the Braintree network, according to people familiar with the matter. Despite the meetings, no agreements of any sort have been reached. As for eBay and PayPal, there hasn't been any word on....
---
Quotes
Bitcoin, in the short or even long term, may turn out be a good investment in the same way that anything that is rare can be considered valuable. Like baseball cards. Or a Picasso.