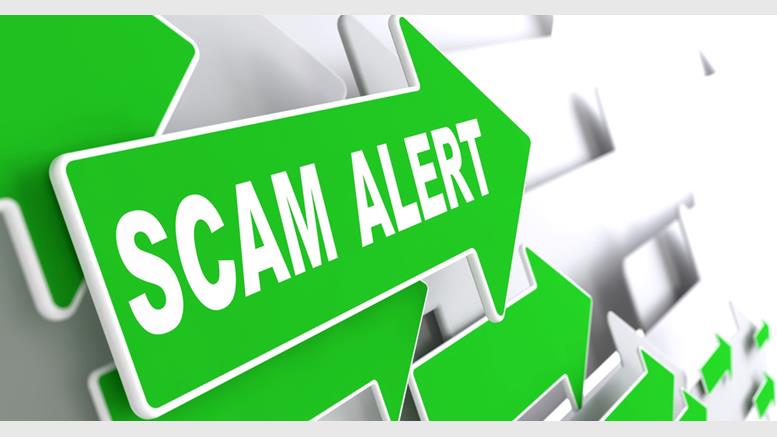 Economist Jeffrey Tucker: Scams Are 'Bullish' for Bitcoin
Jeffrey Tucker, via Wikimedia Commons. It is no secret that the cryptocurrency industry is fraught with scams. Some of the more high-profile bitcoin scams-such as Mt. Gox-receive mainstream press coverage and reinforce the misguided stereotype that criminals are bitcoin's primary user group. Many in the Bitcoin community are understandably worried by this. However, Austrian economist Jeffrey Tucker sees a silver lining Tucker says the proliferation of bitcoin scams is actually a "bullish sign" for the bitcoin industry because scams tend to coalesce around budding industries with explosive....
---
Related News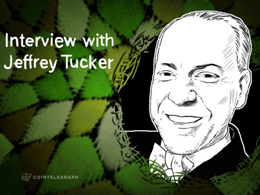 Jeffrey Tucker is an economist who's also savvy with blockchains (a rare combination). He is responsible for introducing Bitcoin to many of his readers via his authorship of four books and founding of the Cryptocurrency Conference. Tucker is a distinguished fellow for the Foundation for Economic Education and is the Chief Liberty Officer of Liberty.me. He talked with CoinTelegraph about the European Central Bank's warnings about deflation, the future of fractional-reserve banking, and the role of peer-to-peer solutions. "You can do very good business under deflationary conditions."
Bitcoin evangelist Jeffrey Tucker was not always a believer. The highly-trained economist, hailing from fellowships at the Mises Institute and the Acton Institute, initially struggled with how a non-tangible item could possibly qualify as money, much less "sound money." But Bitcoin's persistence as a medium of exchange kept Tucker on a fiery path of research which eventually lead to a crypto-romance that everyone in the libertarian world is familiar with. Tucker went on to organize CryptocurrencyCon 2013, and recently authored Bit by Bit: How P2P is Freeing the World. Bitcoin.com caught up....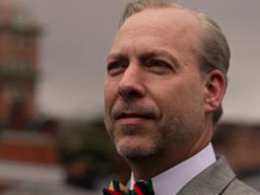 This is a guest post by Andrew Criscione who co-organizes the Mises Group in Boston, Ma. He hosted Jeffrey Tucker for a dinner with the Mises Group members and shared the experience. The Boston Austrian Economics Group held the event "Bitcoin and Bowties" featuring Jeffrey Tucker, CEO of Liberty.me and publisher of Laissez Faire Books. Tucker is an influential Austrian economist, author, and former editor for the foremost repository of Austrian thought, Mises.org. Austrian economics is a school that holds much weight in the libertarian and crypto-anarchist circles so intertwined with....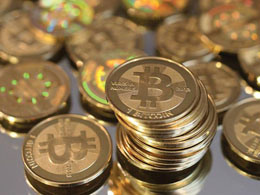 Libertarian leader Jeffrey Tucker, CEO of Liberty.me and publisher of Laissez Faire Books, shared with Bitcoin Magazine his views on how Bitcoin is NOT a monetary system. Bitcoin Is Not a Monetary System. By Jeffrey Tucker. Every since I started writing about cryptocurrency last Spring, my inbox has become a hub for Bitcoin questions. I completely understand - even to me it's still the most implausible idea ever that some code-slinging, nameless geek somewhere could somehow invent a new currency made from 1s and 0s, throw it out there on an open forum, and (in a mere five years), it would....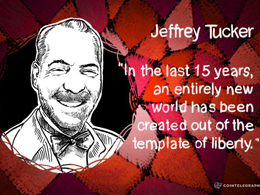 Jeffrey discovered Bitcoin only in February of 2013, and has written some 20 articles on the topic since that time, mainly because its emergence challenged much of what he thought he knew about money, banking, and entrepreneurship. Jeffrey has been a vocal supporter of Bitcoin and is the CLO of Liberty.me. The Coin Telegraph: As you mentioned in Liberty.me's IndieGoGo campaign, the wants of liberty-minded people have finally found a convergence point with available technology. How much do you imagine this technology will nudge others toward liberty-minded pursuits? Jeffrey Tucker: In the....
---
Quotes
Get into Bitcoin or another digital currency if you want. I hope it makes you rich. But don't kid yourself this is anything more than speculation for a quick buck. The messianic stuff will go out the window once it collapses. There are lots of things in the real economy to invest in too. The big advantage of Bitcoin as 'stateless money' is that when it collapses, the government won't have to bail it out.